Top 10 In-Demand Jobs In Montreal In 2022
Find your new job!

Look for your perfect career match with the Jobillico job search!

Search Now!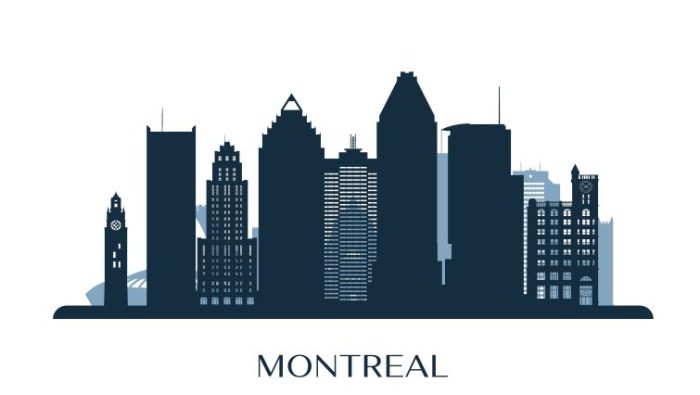 Publié le 24 March 2022
Find your next career opportunity in one of the top 10 in-demand jobs in Montreal in 2022.
As Quebec's most populated city, Montreal is one of the centers of Canadian industry. Despite this, there will be an estimated 1.2 million job vacancies in Quebec over the next decade, with many found in population centers including Montreal. Nevertheless Montreal remains a destination for many professionals who have left their jobs to search for something different, and young people entering the job market looking to build their career.
For professionals looking for a job in Montreal, there are available opportunities in multiple industries and sectors recruiting people at all skill and experience levels.
Here is a look at the top 10 in-demand jobs in Montreal in 2022, complete with the average annual salary in Canadian dollars.
Top 10 In-Demand Jobs In Montreal in 2022
1. Computer Network Technician – C$43,185
Given the millions of people who have transitioned to remote and hybrid working arrangements in the past two years, it's no surprise that computer network technicians are consistently in high demand. Almost all industries have found themselves adapting to this new virtual workplace, and it is the job of computer network technicians to keep these workplaces functioning as smoothly as possible.
Computer network technicians design, install and maintain the software and hardware needed for extensive digital networks. Without their specialized skills and experience, many industries would have faced even more adversity during the pandemic. With the right certifications, a qualified computer technician can find job opportunities for multiple companies in various industries as they continue to meet employee demand for new working options.
Look for available computer network technician job roles in Montreal.
The digital world is moving forward faster than ever before, and programmers are at the forefront. Programmers design, write and troubleshoot the computer codes that make up software programs and apps which millions of people use every single day. They create the tools that drive the rest of the tech world and beyond.
It requires specialized knowledge and training of coding language, and certification in specific programs sought after by major tech companies. After meeting these specific requirements, programmers can find job opportunities with major companies and start-ups.
Look for available programmer job roles in Montreal.
The last of top 10 in-demand jobs in Montreal in 2022 based in the city's thriving tech sector, software engineers think of how programs and apps will affect the end user. They design and create programs with strong UX and UI factors in mind, ensuring that digital products remain accessible for as many users as possible. Software engineers also update and troubleshoot existing programs in order to optimize performance, effectiveness and security.
The majority of software engineers have university degrees in the subject, and can also have additional certifications in other computer science topics and additional specific programs. For qualified candidates, software engineering positions can be high paying and relatively stable.
Look for available software engineer job roles in Montreal.
4. Construction Worker – C$52,660
As one of the country's fastest growing cities, it should come as no surprise that construction workers are one of the 10 most in-demand jobs in Montreal. The provincial government has recently announced plans to hire 11,000 new workers as part of an investment of $120 million dollars into infrastructure projects.
Construction workers are craftspeople and skilled labourers who construct and build residential, commercial and industrial structures. From individual homes and residences to multi-business buildings and factories, construction workers change the face of the city. It requires training, normally an apprenticeship, in various techniques and the proper use of tools and heavy equipment. For skilled construction workers, the industry in Montreal shows no signs of slowing down.
Look for available construction worker job roles in Montreal.
5. Civil Engineer – C$65,331
Civil engineers design, plan and supervise the successful completion of large construction and building projects. They tend to work for government clients, including the municipal and provincial governments, but can also work for private companies in the construction industry.
They have to be able to think big, but always keep how their design decisions will affect the people who use these facilities. It requires specialized training and education, but offers stable and well-paying careers with less of the physical demands of construction labour.
Look for available civil engineer job roles in Montreal.
Without electricians, Montreal would be in the dark – literally. Electricians and electrical engineers specialize in the design, installation and maintenance and repair of electrical systems. These projects can be as straightforward as installing new lights in residential homes to designing an electrical grid able to meet the needs of large industrial manufacturing facilities.
Electricians are part of the general labour shortage facing the Quebec construction industry, and are one of the most in-demand jobs in Montreal in 2022. With the proper training, apprenticeship, and certification, electricians and electrical engineers can find opportunities with privately owned contracting and construction, and in the public works with municipal clients in Montreal.
Look for available electrician/electrical engineer job roles in Montreal.
The health sector in Montreal, Quebec and, in fact, the rest of Canada has been under an incredible amount of strain over the past two years. It is likely the registered nurses will remain one of the top 10 most in-demand jobs in Montreal in 2022 as the provincial healthcare system continues to deal with the effects of the pandemic. There is currently a shortage of qualified nurses in Quebec, with the provincial government looking to fill over 4,000 nursing positions in many regions, including Montreal.
A Registered Nurse (RN) is one of the three types of nurse, along with Registered Practical Nurses (RPN) and Nurse Practitioners (NP). Registered nurses can work in hospitals, urgent care centers and private clinics, including retirement facilities. There are specific education requirements, which can differ depending on the exact type of nurse role, and membership in the Quebec Order of Nurses.
Look for available construction worker job roles in Montreal.
8. Early Childhood Educator – C$43,266
Early childhood educators provide an essential service, nurturing young minds in a safe environment, and provide parents the ability to continue their careers and support their family. The Quebec government is looking to recruit over 2,700 daycare workers and early childhood educators, for roles across the province including in Montreal.
For people with the required training and qualification, and the patience to work with children, these roles can be very rewarding.
Look for available early childhood educator job roles in Montreal.
Teachers are professional educators who instruct students in elementary school and high school classrooms. Depending on the grade level they teach, teachers can specialize in specific subjects and areas, or provide general education in all subjects in accordance with the curriculum set by the province. It requires specialized education, training and certification to be a teacher, combining university-level education and practical in-classroom experience.
The province of Quebec is currently facing a teacher shortage, with the provincial government looking to hire over 5,000 elementary and high school teachers. Given that Montreal is by far the most populated city in the province, many of these teaching positions will be available throughout the Greater Montreal Region.
Look for available teacher job roles in Montreal on Jobillico.
Montreal plays an important role in the transportation and shipping industry, with 128 million tons of goods arriving in Montreal each year to be shipped to cities across Canada and North America. The vehicles and equipment used to transport these goods require specialized maintenance and repairs in order to remain functional. Heavy vehicle mechanics are certified in multiple classes of vehicles, and are able to provide the regular service and emergency repairs required to keep the entry industry moving.
Employers in both the public and private sectors are recruiting for qualified mechanics, offering competitive salaries and benefits. With the option to work for the government or self-owned garage, there are multiple opportunities for qualified mechanics in Montreal.
Look for available heavy vehicle mechanic job roles in Montreal on Jobillico.
Find Your Next Job in Montreal
Montreal remains one of Canada's most popular cities for working professionals. As a center of multiple industries, there are a variety of job opportunities for professionals at all stages in their career. If you are looking to take your next career step, choose one of top 10 in-demand jobs in Montreal in 2022 and apply today.