10 Apps That Help You Organize When Working From Home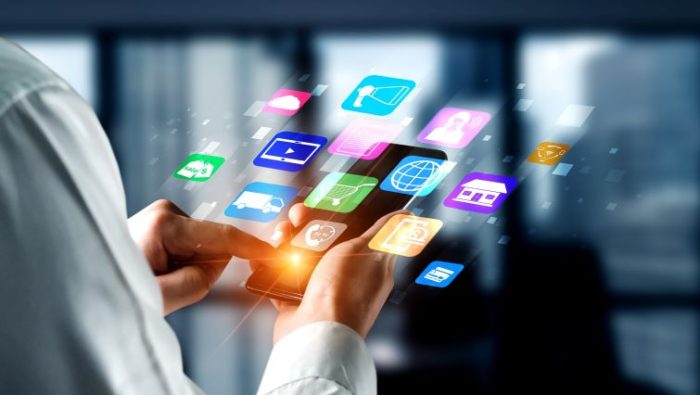 Publié le 6 April 2021
Stay on track with your work projects and tasks with 10 apps that help you organize when working from home.
Working from the comfort of your home was popular before 2020, but it became a necessity after lockdowns became a regular part of our lives. For many of us, it was very hard to get used to the new working environment, lack of suits, and pajama Zoom meetings. 
Remote work comes with many challenges, and it is not always easy to keep a certain level of productivity. Things we struggle with the most are time management, staying focused, taking regular breaks to stretch our legs, and coordinating with our colleagues when we no longer share in the office.
Whether working remotely is your personal choice as a digital nomad or you need to power through until the pandemic is over, there are apps that can help you be better organized, more creative, and always at the top of the game.
Here are 10 apps that help you organize when working from home. I hope you'll find them as useful as I did.
1. Miro
When you are working in your bedroom, sipping the fourth cup of coffee in a row, while your kids are running around the house because they go to school online, it is more than a little stressful to keep track of all your ideas.
Miro is a tool that helps you get creative and brainstorm ideas on your own or with other team members that are a part of your remote collective. This is an infinite digital whiteboard where you can add images, text, sticky notes, or just doodle.
With Miro, you can start your board with templates to save you some time, plus add charts, graphs, and spreadsheets. You can integrate Google Drive, Sketch, Jira, and other software, to keep everything relevant in one place.
Not every brainstorming session needs to be a loud Zoom meeting. Enjoy real-time visual conversations with your colleagues and keep everything you wrote down in one place.
2. Doodle
Speaking of doodling… No, Doodle is not what it sounds like when you first hear about it. This is software that helps you run your schedule and coordinate meetings when a lot of people are involved.
Doodle is an online calendar app that keeps track of your schedule and tasks. For example, you can create a simple timesheet of available dates and times when you can have a meeting as a group of 20 people, and then you can easily select one that works for all of you.
Another useful way of including this app in your work is to let people choose which of your available time slots they would like to use to have a meeting with you. So, if Sonia books you for 9:00 AM, David will have to choose another time slot that is open in your calendar, and you won't have to text everyone and actively coordinate this organization.
The whole point of Doodle is to save you from exchanging countless emails with your colleagues just to organize your schedule. Wasting time on arbitrary tasks is always exhausting, but it is even more so when you are working remotely. Introduce this app to your remote toolkit and will help to make more room for creativity and relaxation.
3. Visme
Since you are working from home, a lot of meetings and in-person pitches are now replaced with emails. This means that you will need to adapt your presentation style and make sure you grab the reader's attention digitally with your words and visuals.
Visme is an online user-friendly software that enables you to make eye-catching presentations, professional documents, and pitch decks in a few simple steps. Visme is easy to use and comes with a number of prepared templates to adapt according to your needs.
When you finish your edits, the downloadable content you make can be exported in many formats – jpg, png, pdf, ppt, or be published and shared online with your partners.
Visme allows you to customize every part of the template, or create something from scratch. You can incorporate the colors and fonts from your brand identity, and include the logo of your company in your visual creations.
4. PomoDone
Having problems with keeping your focus at 100% throughout the day? There are innovative solutions to approach that challenge.
Have you heard of the Pomodoro technique? It's based on keeping track of your progress and the time you invest in your work. The key is making regular breaks to step away from your laptop and recharge your battery.
A Pomodoro timer is a simple solution to help you with that. The PomoDone app integrates with your project management tools, and it is easy to set up your goals – the work hours and the time-outs.
Don't miss your next break and still be as productive as possible all day long without getting exhausted.
5. Forest
Our smartphones can be much more distracting than we dare to admit. People keep messaging us with funny memes, trending gifs, and the latest news. Besides, these new free games we installed are too addictive, and how about we scroll some more through social media, to catch up?
Whether we like it or not, our smart devices are often our stumbling block on our way to a productive day. This is what apps like Forest were designed to help us with.
Forest helps us focus by keeping us away from using our devices. The app works on the following principle: once you enter the app, you plant the tree. As you stay in the app longer, the tree grows. If you decide to leave the app at any point, the tree you planted will dry out and die.
You can set up the timer for how long you want to keep away from your phone. It is a powerful stimulant for many people since whenever you wish to leave, the app asks you: "Are you sure you want to give up?" For me, that was a powerful suggestion to keep forward.
The Forest app has additional sound features of a rainy forest full of animals that feel good on gloomy days. You can even select the paid features of using the app to plant a real tree! Tempting, huh?
Source: Google Play
6. 7minutes
One unavoidable fact about working from home is that it has significantly reduced the amount of movement most of us do in a single day. Even if we want to get up and move, it can be hard to get motivated when we've gotten so used to having work meetings in our pajamas.
Lack of movement – walking, exercise – has a powerful negative influence on the chemistry in our brain. And no – walking to the fridge and back doesn't count no matter how much we wish it did.
To keep your brain active and creative you need to take care of your body and give it some recreation. One of the best ways is to use the breaks you make using the Pomodoro technique is to get some blood running through your veins by doing a series of quick exercises, like jumping jacks, for example.
The 7minutes app is one of many apps for doing quick full-body workouts in a short amount of time, and I really love this principle. Whenever it is cold outside and I can't go for a walk or a run, I hit the app and it navigates me through the series of pushups, lunges, mountain climbers, and crunches.
Doing planks might not be the perfect way you imagined spending your breaks, but it will make you feel really good and energized. There is nothing better than working out at home on gloomy days when you have to stay indoors.
Source: Google Play
7. Evernote
If you haven't heard of Evernote – it's about time you hear about Evernote. This is an all-in-one tool that is designed so simple and very intuitive to use.
Evernote enables you to keep all your drafts and notes safe and protected in one single app you can use across your devices. Besides making quick notes, with this tool you can save clippings from other websites and screenshots of things you stumble upon that you find inspiring or important.
If you work on multiple projects, you can organize your individual notes into notebooks and keep track of the separate activities you do throughout the week. On Evernote, each note can include the tags to make it easy to spot, while you can also use the search bar to find what you need quickly. Your notebooks can be shared with your teammates, to help you navigate through the work together.
The personalized homepage features your recent notes and captured images, links, audio, or emails. You also have a scratch pad sticky note for your quick memos to yourself. I use it on my laptop and my phone, where it is additionally protected with a passcode and my fingerprint.
Whether you want to write private notes to keep to yourself, keep track of the meetings and write down the minutes, or you need it to organize the content for your social media management – Evernote has got you covered.
8. Zoom
Well, to be honest, this had to find its place on the list of 10 apps that help you organize when working from home. Zoom is one of the rare tools we couldn't have imagined the past year without.
This app's user stats went through the roof since the pandemic outbreak and it doesn't surprise any of us. The main reason why people prefer this app to other similar services is the elegance of its use. Free Zoom features are often enough for our quick meetings, and even the paid features aren't that expensive when you think about all the restaurants you are not spending your money in while working from home these days.
Some of our Zoom meetings this year were complete failures, and videos that made those last forever will always be available on YouTube and TikTok. It's as if Zoom has become our main place to hang out, our cafe where we chit chat, and our booth where we do business.
Either way, it is super useful for virtual networking, and it helped many events take place safely online. The breakout room feature will be in use for many years to come, but we still hope that someday soon we won't have to Zoom in as much as we do now.
9. Dashlane
Dashlane, or how they like to call it – a digital wallet is a cross-platform solution designed to keep your passwords safe. With all the apps we mentioned in this article, plus many more work-related tools you use, it might be tough to keep track of each of your passwords.
With Dashlane, this software will store your usernames and passwords, and keep them safe – for your eyes only. Instead of saving your delicate information with your browser, keep them somewhere only you can access them.
10. Clockify
Whether you work by the hour or a full-time job, when you are sitting in front of your desktop all day long – it can still be hard to know how much effective work you actually completed.
Clockify is a tool that helps you (and everyone in your team) put time stamps on when you worked and on which project. You can organize with a work timer or add the beginning and ending manually.
Once you are done working, you can print out a report of the total amount of time you spent working and how you distributed those hours on different tasks. It's a great tool for freelancers and those who work by the hour since it can calculate your total earnings automatically.
Work From Home Options For A New Generation
A new generation of digital businesses has opened the doors to new jobs on the market. Writers, consultants, programmers, designers – these are only some of the professions that have the option of working online all the time. 
Remote jobs have inspired a new trend as well – the coworking spaces. Some of us miss our offices or cannot focus on work at home. Whether we want to get away from the crowded apartment or simply enjoy working in a stimulating environment, these spaces help us stay inspired and motivated.
What I love most about being a remote worker is being able to seize each break I have during the day. Every cup of coffee is a new opportunity for me to learn a new skill and keep growing. Plus, of course, once travel gets back on the menu – I get to be a digital nomad again.
How do you feel about working from home? Do you get many distractions? Is every Zoom meeting you have – a perfect Zoom meeting or do you have some bloopers to share?
These 10 apps that help you organize when working from home that I found to be the most useful. Which apps do you find helpful to keep you going when you aren't as inspired? Tell me in the comment section below.