How To Get A Job In Montréal
Find your new job!

Look for your perfect career match with the Jobillico job search!

Search Now!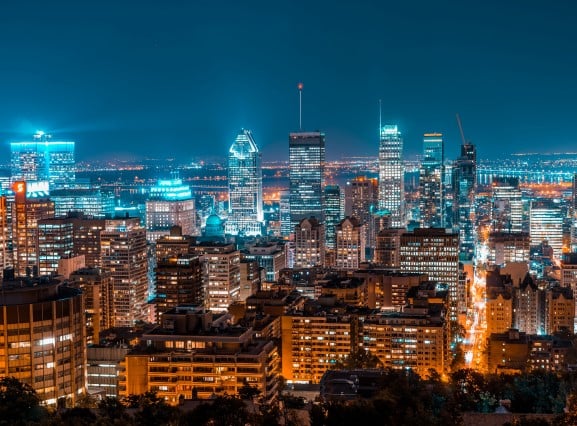 Publié le 17 September 2020
Are you wondering how to get a job in Montréal? There are plenty of job opportunities to be found in Québec's biggest city, as long as you know where to begin.
Montréal is one of the most beautiful, historic and exciting places in Canada. It is the second most populated city in the country, and the biggest city in the province of Québec. It was the economic centre of Canada for hundreds of years, and still is a major driver of the Canadian economy. Montréal has been ranked the best city in Canada for youths seeking to begin their careers, and still remains a popular destination for job seekers of all experience levels from Canada and around the world.
Montréal: The City in Numbers*
*Statistics and figures collected September 2020
Do I Need To Speak French?
The answer to this is a bit complicated. The short version is that it is certainly possible for English-speakers to find jobs in Montréal, but it does greatly limit the available options. French is the official language of the province of Québec, meaning that certain job positions are required to be French-speaking, such as those with the city itself and other levels of government.
Studies have shown that Anglophones in Québec do have higher levels of unemployment than Francophones, but this does not mean that English-speakers should completely give up. Montréal is a heavily-bilingual city, with 59% of Montréalers able to speak French and English. Furthermore, polling shows that 81.6% of residents agree that the city is de facto bilingual. There will be opportunities for Anglophones, but likely not as many as for bilingual and Francophone applicants.
Work for the City of Montréal
With a population of over 1.7 million, the City of Montréal municipal government has a tremendous number of people and institutions to serve and maintain. The large workforce needed to keep the city operating smoothly represents a great opportunity for those wondering how to get a job in Montréal. Job seekers can search the official City of Montréal website to browse a number of available job positions through the municipal government. This list is updated regularly, so be sure to check back to see the latest employment opportunities.
Provincial Government Jobs
While the official provincial capital of Québec is Québec City, 250 km to the east, Montréal is the most populous city in the province. As a result, the Provincial Government of Québec maintains a large presence in the city. The Québec Public Service offers a number of different provincial and federal positions based in Montréal, offering good benefits and job security. As with positions in the municipal government, French fluency is a requirement for these job roles.
School and Educational Paths
Montréal is home to world-class academic institutions, including McGill, Concordia and the University of Montréal, in addition to many other schools and training facilities. The city itself was named the best city in North America to be a student, and the sixth best in the entire world. With such an entrenched educational pedigree, job seekers looking to begin their career in Montréal should consider going to school, completing degrees, diplomas and specialized training programs. Not only will this help you gain valuable knowledge and practical skills, but many schools offer placement programs designed to help students find jobs in their chosen industry. The provincial Québec government also runs a placement program specifically for students and new graduates.
Fulfill Your Childhood Dream and Make Video Games
Are you one of the countless kids who played Pokémon on your GameBoy under the covers after bedtime? When you finally fell asleep, did you dream about making your own video games? You can in Montréal! The city has been called a world leader in the gaming industry, with heavy-hitters like UbiSoft, Bethesda, BioWare, EA, Square-Enix, and WB Games maintaining leading development teams and studios in Montréal as part of the city's growing tech sector. There are even computer science courses at McGill and Concordia specializing in game development, providing clear options for those wondering how to get a job in Montréal's video game industry.
Job Placement Programs
There are several organizations that are committed to helping people of all ages and experiences find gainful employment in Montréal, including Emploi Québec, part of the provincial government.
YES Montréal works with job seekers aged 18-40 and entrepreneurs and artists of any age to find rewarding jobs. They offer workshops, events, advice and guidance serving over 4,000 people in the Montréal area in the past year. You can also check out the YES Montréal Twitter account for the most up-to-date information and opportunities.
Immigrant Québec is dedicated to helping newcomers to Montréal and the rest of the province find rewarding opportunities. They partner with several other organizations to help people find jobs, start their career and build a successful professional life in Montréal.
Networking in Montréal
Building connections and establishing professional relationships can have an impact on your career. Networking events allow you to talk to people in your industry, develop friendships and learn about new opportunities. Unfortunately, the current COVID-19 pandemic has made holding in-person events unlikely for the time being, at least until health officials confirm it safe to do so. Job fairs and hiring events have now moved online, with a number specifically catering to industries and professionals based in Montréal. Simply register, log in and you'll be speaking with leaders and employers in your field.
Canadian Job Boards
For people wondering how to get a job in Montréal, one of the most effective methods is simply diligently checking Canadian job boards for the latest postings in the city. Jobillico is the largest Canadian job board, with new job opportunities in Montréal added every day. Create your account, upload your updated CV, and use our proactive recruitment solutions to connect with employers.
For job seekers ready for new opportunities in one of the country's most incredible cities, learning how to get a job in Montréal is the first step to building a strong and successful professional career.