Immigrating for Work in 2020
Find your new job!

Look for your perfect career match with the Jobillico job search!

Search Now!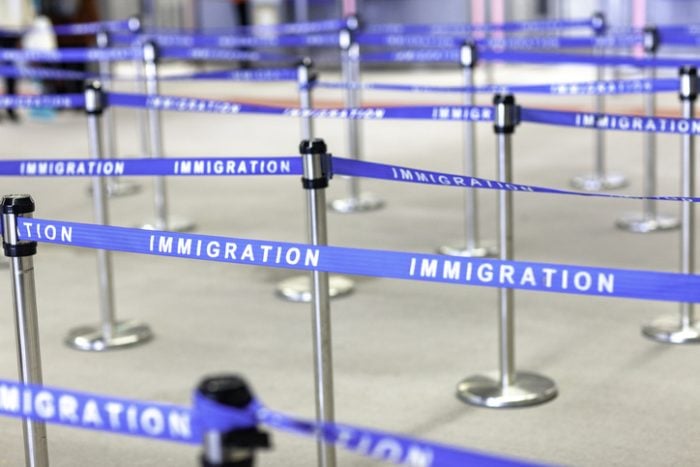 Publié le 4 September 2020
Immigrating to a new country is an opportunity for a fresh start. It is truly an adventure that can lead to personal and professional success. Each person who moves to a new country has a unique experience, and does so for their own reasons. One shared experience is that of trying to find a good job when you have arrived in a new country. Immigrating for work in 2020 is no easy feat. In the midst of the COVID-19 pandemic, it is hard for many people to find a job and opportunities may be more limited as various industries and sectors experience an economic downturn.
For newcomers to Canada, work can be the first opportunity to develop professional relationships and personal friendships, while learning about the country and adjusting to new surroundings. Unfortunately, it cannot be said that those immigrating for work in 2020 will have an easy time finding a good job.
However, Jobillico is committed to helping those newcomers and those looking for jobs in Canada find gainful employment that will allow you to use your skills and abilities, while providing the chance to grow professionally and make a life in Canada. We will do so by providing some useful advice on how to adapt your professional profile to the Canadian job market, and put yourself in a position to find a good job that rewards your hard work.
Here are a few steps you can take when preparing to immigrate to Canada for work in 2020:
Write a new CV adapted to the Canadian job market
Write a new cover letter for each job
Research equivalency of professional credentials
Enroll in shortened and accelerated training programs
Consider part-time jobs and other employment options
Network in your industry
Look for opportunities outside of the big cities
Be prepared for interviews (including virtual ones)
Write A New CV Adapted to the Canadian Job Market
Refreshing your resume and CV is something we all should do on a regular basis, and especially when we are looking for new job opportunities. This does not mean that you need to erase anything from your work history, but simply adapting to make sure your resume is in the format expected by Canadian recruiters and HR managers. The basic rules of good resume writing still apply:
Revise your resume for each job application
Look for key phrases and words in the job description and highlight them
Doublecheck for any spelling and grammatical errors
If you are worried about any potential language differences, you can find translators and other resources online that will help ensure that your resume reads smoothly. While it may sound a bit harsh, nearly half of all recruiters and hiring managers have been known to discount resumes with as few as one or two typos. It certainly pays to take your time to get it correct.
Write A New Cover Letter for Each Job
Your cover letter is the place to go into detail about your abilities, skills and experiences that make you the correct candidate for the job. It's important to write a new cover letter for each job application, as recruiters have experience identifying non-specific and generic cover letters.
Don't hide your status as a newcomer to Canada immigrating for work. You have valuable experience and skills that you have learned throughout your professional career in different parts of the world, and these deserve to be brought to a recruiters attention.
When writing your cover letter, remember these key points:
Directly address the requirements listed in the job description
Expand on accomplishments and success found on your resume, don't simply repeat them
Tell your unique story, but stay under 1 page in total length
Research Equivalency of Professional Credentials
Many newcomers arrive in Canada with degrees, diplomas, certificates and other professional accreditations. You have worked hard to gain this knowledge and earn these certifications, it would be a mistake to think they may not count in Canada. Unfortunately, it is true that there is not an instantaneous recognition of degrees and certifications from other countries upon your immediate arrival. A doctor, engineer or lawyer licensed in another country cannot immediately begin to practice in Canada, for example.
However, there are some accreditations from other countries and international organizations that are recognized in Canada. In certain cases, your diplomas and level of study can be compared to the requirements in Canada, and judged to be equivalent. This is conducted by the Quebec Ministry of Immigration, the Canadian Information Centre for International Credentials, and additional organizations officially endorsed by the Federal Government of Canada.
The process can even be completed before you arrive in Canada, allowing you to use these credentials as part of your job search from day 1 in your new home. Not every degree, diploma or certificate will be deemed equivalent, but with the possibility of dramatically improving your job qualifications in the eyes of a recruiter, it is certainly worth pursuing.
Enroll In Shortened and Accelerated Training Programs
Depending on your career field, you may have to take additional training once arriving in Canada. Even if it is not required, completing training and education programs can be a benefit when applying for jobs. It keeps your resume up-to-date and shows your commitment to continuous learning, which 82% of business leaders have cited as an incredibly important trait in successful employees.
While becoming a full-time student can be a path to a successful career, you don't have to get a new university degree or multi-year college diploma in order to improve your education and find a job. AEC, DEP, DEC, ASP, certificate, microprograms, and other certifications are faster and cheaper alternatives to degrees. Furthermore, many of these training programs have been adapted to meet the needs of people already employed by offering evening courses and different start times to accommodate work.
Consider Part-Time Jobs and Other Employment Options
Searching for your dream job is hard, and takes a great deal of effort and time. While on the job search your rent, bills and other expenses will of course add up. It is possible that after immigrating for work you may need to accept a job that may not necessarily be your dream role, allowing you to earn a living and support yourself, while also gaining valuable experience in the Canadian workplace. There are plenty of industries that hire year-round, for either part-time or full-time job positions.
This does not mean that you are abandoning your search for your dream job, far from it. Having a full resume without long gaps in employment is a big deal to many recruiters. Studies have shown that applicants with long employment gaps in their resume are 45% less likely to receive job interviews. Seeing that you have been gainfully employed while continuing to pursue your goals will show your strong work ethic and continued ambition.
This also gives you the opportunity to develop professional relationships with managers, supervisors and other colleagues. Even if this is not your dream workplace, there are still plenty of chances to learn important transferable skills that you can apply in any job. You can also use these relationships for references, who will attest to your positive attitude and skills when you have the chance to submit your resume for your dream job.
Network In Your Industry
Networking still plays an important part in recruitment and hiring. Networking including in-person meetings and conferences, or — especially in light of the COVID-19 pandemic — virtual events and online industry gatherings. Even before officially immigrating for work, you can connect online with people in your industry, building relationships, making a name for yourself and learning about what Canadian employers are looking for in a job candidate.
Don't hesitate to reach out to your peers and make a connection. Did you watch a conference online and find a speaker to be particularly insightful? Send them a message and let them know. Social media sites such as LinkedIn, Twitter and Facebook make it simple to find people in your field or industry, building these relationships can only help you take the next steps in your professional career. Just remember to make each message personal, as a generic message will likely make you seem insincere.
Look For Opportunities Outside of the Big Cities
When immigrating to Canada for work, the major cities remain the top destinations. Vancouver, Montreal and Toronto are the cities with the highest levels of immigration, with the Greater Toronto Area on its own accounting for 35% of all newcomers. These major cities have many things to offer newcomers, including the large number of employment opportunities for those immigrating for work. However, the sheer number of people applying to every available job role presents more of a challenge to job seekers, not to mention the increased cost of living.
For people immigrating for work in 2020, there are employment opportunities to be found across Canada in many different cities and regions outside of the major metropolitan areas. In fact, there are smaller areas that offer programs specifically designed to help newcomers find work and become part of the community. These include the Atlantic Immigration Pilot program (AIP) in the Maritime Provinces, the PRIIME program in Quebec and the Provincial Nominee Program (PNP) for all provinces.
Be Prepared for Interviews (Including Virtual Ones)
The opportunity you've been waiting for can arrive at any time, so it's always best to be prepared. You should also be ready to discuss your professional history and accomplishments in an interview. If you are concerned about any miscommunication due to language barriers, practicing is even more important. Consider using the S.T.A.R. method to prepare short and effective statements that demonstrate your qualifications.
With the ongoing pandemic, there's a chance you may be asked to do a virtual job interview even before officially immigrating for work. A virtual interview presents several unique challenges, including technical requirements, time zone differences and connection speeds. Take the time before a virtual job interview to practice and ensure you have the right tech requirements to be successful.
Immigrating for work in 2020 can be both a challenging and rewarding experience. Newcomers to Canada can find opportunities in a number of different industries, and in various regions across the country. Jobillico remains committed to helping people from across the work find the perfect job opportunity. Start your job search today, and you can be on a new professional adventure before you even know it!