The Graduating Class of COVID-19: What Does the Job Market Hold For New Grads?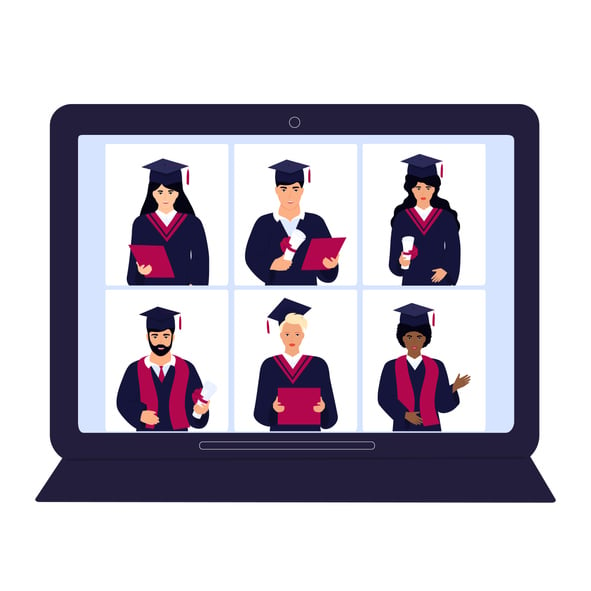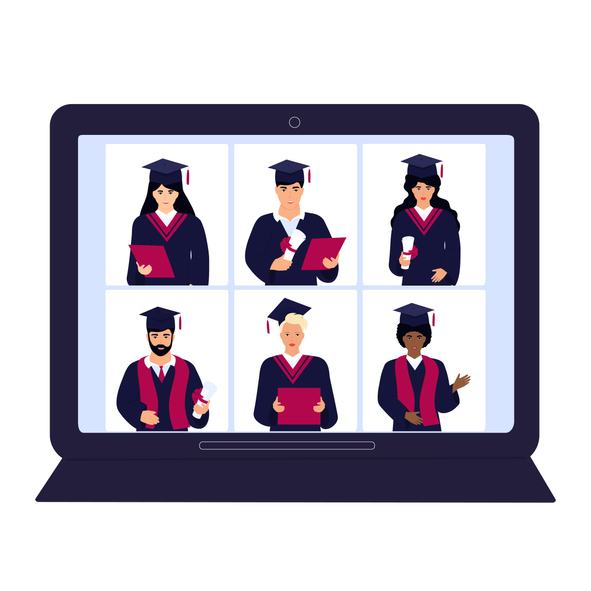 Publié le 25 June 2020
It is not easy to be graduating from school in 2020 during the time of COVID-19. The necessary social distancing measures means that there is no big graduation ceremony, no huge grad party with all your friends, and no guarantee that the job market will improve quickly. There is just lots of uncertainty and questions with few answers for the graduating class of COVID-19:
How do you find a job right now?
How do you stand out in the current job market?
How do you deal with the rising level of unemployment?
Graduating students face unique hardships and the daunting prospect of trying to enter a job market plagued by unprecedented challenges. There are still jurisdictions in Canada and other parts of the world where certain businesses remain closed. Those that have been allowed to reopen must follow strict guidelines and adhere to limitations in order to keep customers and employees safe and healthy.
Jobillico is determined to do everything we can to help new graduates find fulfilling jobs and embark on a rewarding professional life. Even with these very real challenges, there are still steps you can take as a new graduate that will put you in a stronger position to enter the changed job market:
Write and update your CV
Write and rewrite your cover letter
Establish a professional presence on social media
Prepare for video job interviews
Apply in areas that are currently hiring
Write and Update Your CV
Your CV, aka your resume, is your first chance to make a great impression on a recruiter or hiring manager. This impression is also a quick one, with a hiring manager's initial scan of a resume lasting as little as 7 seconds. For this reason you must not give them any reason to see you as just another candidate. One of the best ways to do this is to write a resume that is tailored to meet the requirements of each job. If your resume does not contain specific keywords, the hiring manager could think that this is a generic resume that has been sent out to a dozen other job opportunities.
When writing your resume, be sure to update it to include your completed education experience. Your education has given you both firm knowledge and transferable skills that you will bring into any work environment. Many recent graduates worry that a lack of hands-on experience can harm their chances, but a good hiring manager knows to look for transferable skills and the right attitude towards continuous learning and development. You can even include professors and teachers as references, because they will be able to speak to your work ethic and habits.
Write and Rewrite Your Cover Letter
Your cover letter is a chance to elaborate on professional experiences that display your skills and abilities. Your resume provides a brief look at your achievements, while your cover letter explains the work process that made those achievements possible. Like your resume, you need to write a customized cover letter that includes keywords and phrases found in the job posting, all without exceeding one page in length.
The cover letter is the perfect opportunity to explain the knowledge you have gained from your education. Don't hesitate to speak about your educational goals and why pursuing your degree was an important step in your career path. Highlight all the transferable skills that you will bring with you on the first day on the job. Don't believe that focusing on your education will highlight any lack of experience, as employers want to hire people ready and willing to continuously learn and improve.
Establish A Professional Presence On Social Media
Networking and making connections is part of the job search process. Until in-person networking events can safely resume, the best place to make connections with potential collaborators, recruiters and employers is through social media. Search for new opportunities and people active in your field on a social media network such as LinkedIn and FaceBook. Follow the business pages of organizations where you would like to work, and this will allow you to stay informed regarding potential job opportunities or outreach programs. Don't hesitate to reach out regarding opportunities that match your skills and career goals, and use it as a chance to make professional connections.
As a new grad, it is normal to be concerned about a lack of experience, but establishing a professional presence on social media networks is a chance to demonstrate what you can offer in a job role to a recruiter or hiring manager. As 70% of hiring managers and recruiters view social media during the hiring process, a well-crafted profile can help you stand out from a large crowd of applicants, and create a memorable impression beyond your initial application. This can help demonstrate the effort you have made and the determination you have to establish a professional career, even when faced with such a challenging job market.
Prepare For A Video Interview
As people continue to practice safe social distancing in the ongoing fight against the COVID-19 pandemic, video calls have become a seemingly omnipresent part of people's professional and personal lives. The proliferation of video call apps ⁠— Zoom, Houseparty, Google Meet, Messenger Video, etc — clearly demonstrates how important it is to see and communicate with one another, even if this leads to the dreaded "Zoom Fatigue" if not properly scheduled. As businesses adapt to video meetings, conferences and brainstorming sessions, recruiters and hiring managers have also incorporated video interviews as part of the hiring process.
A video job interview has the same basic requirements as a traditional in-person job interview, with a few special adjustments. For a video interview, you should still arrive — or log in, in this case — on-time, with copies of your CV ready to resend and prepared to provide examples from your professional history that speak to your skills and abilities. As a new graduate, be ready to discuss how you plan to use your education as a foundation to build on with practical skills and real experience. A recent survey found that 84% of businesses are increasing their investment in reskilling their workforce, making your commitment to continuously learn and develop a strong asset you should promote. As there are increased technical requirements for video interviews, try to learn which app or program will be used beforehand. This way you will be able to sign up, perform any required installation, and even run a practice call to test out any possible glitches. Make sure you conduct your interview in a location with a strong internet or cell network signal, to reduce the chance of the interview cutting out halfway through. Conduct your video interview alone if possible, or use headphones to reduce unwanted noise or other distractions.
Apply in Areas that are Currently Hiring
New graduations are entering the job market at an extremely challenging time. There is no way around this economic reality. Many sectors have laid-off employees or at the very least seen their ability to expand their workforce greatly reduced. The harsh truth is that you might not be able to get the job of your dreams right out of school, not because you aren't qualified but because they simply aren't hiring. However, there are still job opportunities to be found during this time, as long as you look in specific areas.
Examine sectors that are currently hiring, such as essential services, transportation and even the retail industry, and see if there are available job roles that can offer valuable experience. Having the chance to develop practical skills and abilities in real-world situations is a good opportunity. Building up professional work experiences that demonstrate transferable skills like problem solving, team work, collaboration and ingenuity will all help you to create a strong professional profile. Once your preferred industry is hiring again, your CV will be filled with hands-on experience that proves your work ethic and professional attitude. When combined with your education, this will make you a very valuable candidate to a hiring manager.
The graduating class of COVID-19 is leaving school and attempting to enter the job market at a truly unprecedented time. Even with a proven education, strong transferable skills and practical experience, it does not make up for the fact that the economy has slowed down and many industries are not hiring at nearly the same rate. As a new graduate, your career path may seem very uncertain at this moment. Nevertheless, there are still ways you can step into the job market to gain valuable experience. As long as you start building a strong professional profile that showcases you skills, abilities and the education you have worked so hard to achieve, hiring managers will see you as an undeniable job candidate.
Congratulations, new graduates. Now get your degrees, toss your caps and go safely celebrate!