How To Recruit Top Talent On A Budget
Find your new job!

Look for your perfect career match with the Jobillico job search!

Search Now!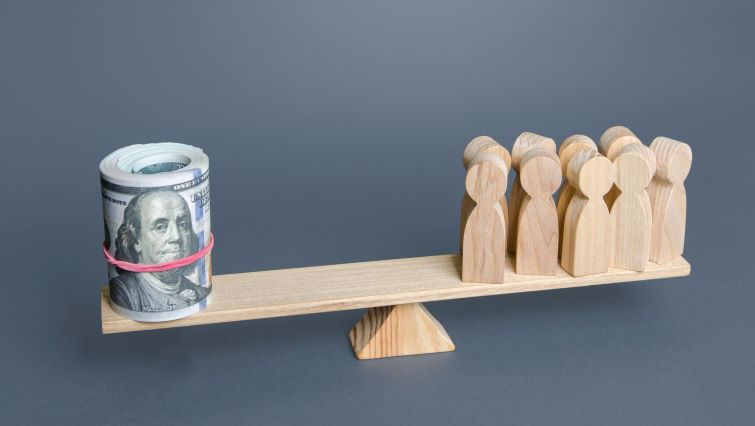 Publié le 31 January 2022
The success of an organization begins with hiring the right employees, without breaking the bank. Learn how to recruit top talent on a budget and hire the employees that will make your business a success.
Do you want to hire top talent in your organization but don't want to spend more than your budget?
In that case, you have a few recruitment challenges ahead of you. According to a Society for Human Resource Management study, the average hiring cost for one employee is $4,129, which works out to 6 weeks of pay for $15 per hour.
Recruitment is expensive, and there are lots of resources spent on hiring and retaining top talent from the initial interview phase to employee engagement and retention. The vast majority of startups and small businesses are already running on a tight budget, and it might simply be impossible for them to spend thousands on hiring top talent.
Company leaders will then find themselves wondering how to recruit top talent on a budget. Fortunately, there are a few ways to recruit highly skilled employees without simply throwing money at the problem.
Is It Possible to Recruit Top Talent on a Budget?
In a word, yes. It is possible to recruit top talent in your organization on a budget. 
However, you have to compensate for the monetary employment benefits with other factors in order to recruit top talent. This means you have to come up with ideas and benefits to attract top talent without expanding your budget.
You have to create an environment in your organization where modest salaries will not impact the lives of employees. While base salary is an important factor, a recent survey finds that nearly 70% of Americans value benefits and business culture over salary.
By providing an engaging, rewarding, and satisfying experience to your employees, The most qualified recruits will consider work for your organization despite lower-than-desired compensation.
15 Creative Ideas Recruit Top Talent on a Budget
The answer to how to recruit top talent on a budget is creativity. You have to think like a potential employee and come up with creative employee benefits that can keep them engaged and committed in the workplace.
Here are the few creative ideas that can help you recruit top talent on a budget to your organization:
1. Create An Emotionally-Supportive Environment
Higher salaries and bonuses might appeal to the logical side of the brain, but there are some other important factors like job satisfaction, flexibility, and emotional well-being.
Even a study showed that emotional well-being is different from life evaluation. Emotional well-being is related to the emotional quality of an individual's everyday experience.
Thus, you can support the emotional needs of employees in order to recruit top talent on a budget. You can create a harmonious and equal environment in your company where every person gets the opportunity to grow, thrive, and feel supported.
2. Offer additional employment benefits
Most companies overlook the fact that many employees will be interested in the perks offered by the job.
Providing additional fancy perks to your staff can motivate them to come into work every day. These perks can range from simple things like free coffee in the office, to important benefits including paid-time-off that goes beyond the minimum requirements.
So, you should understand your employees' needs and accordingly provide the additional employee benefits and perks which appeal to them.
3. Flexible work plan
The pandemic has introduced many new things into our personal and professional lives. Hybrid or remote work systems are one of the most preferred changes to traditional work environments.
Today, employees have become comfortable with flexible schedules while working from home, and they want their employers to keep on providing them with a flexible work environment.
So, you can attract top talented employees by giving them a chance to pick their own working hours and schedules. This perk can easily compensate for big salary packages offered by your competitors that come with rigid scheduling requirements.
4. Healthy meal options
Another thing that you can notice after the pandemic is that people are becoming more health-conscious. Physical health is strongly connected to overall positive well-being, and many people are trying to care more about their diet and eating habits.
In this, if you provide a healthy meal and snack options to your staff, this will be a great incentive for them. You can create an in-house canteen where employees can order healthy food items at affordable rates. This will potentially motivate many health-conscious professionals to work in your workplace.
5. Increase your social media presence
Around 98% of employees use social media for personal purposes today and 71% of employees are likely to post job openings at their organizations on social media. That means before applying for a job in your workplace; applicants will follow your company on social media.
Thus, you need to increase your presence on social media like LinkedIn to attract new employees. You have to share stories about your engaged work culture, employment policies, and happy employees on social media. This will show new talent how much they can gain by working in your organization.
For example, Microsoft has created a separate Instagram page to build its employer brand and discuss how they advocate diversity in the workplace. This helps prospective employees see that your workplace is positive, welcoming and supportive to everyone.
Similarly, use a variety of platforms to broadcast your job advertisements. There are many job boards that allow free job posting. Leverage such platforms to reach wider audiences.
6. Employee referral programs 
The employee referral program is one of the most effective talent acquisition techniques. There is no one better than your current employees who can vouch for your company culture and healthy work environment. When your employees say that they have a great time working in your organization, it will leave a deeper impact on new recruitment strategies.
Additionally, your employees better know what type of talent your organization needs to grow and their opinions should always be taken into consideration. Employee referral programs further incentivize employees to be active participants in the recruitment and hiring process, leading to increased engagement and satisfaction.
7. Make job interviews fun
Job interviews are the most crucial process in recruitment. At the interview, you have a chance to demonstrate your company culture and employee-driven policies to talented recruits in person.
During the interview, you can provide a tour of your office and emphasize perks and benefits which will appeal to them. You can also use a peer-to-peer program during interviews to provide a better experience to professional candidates by getting direct feedback from their potential colleagues.
If you are hosting a virtual interview, you can make it fun and comfortable for applicants using different strategies and techniques like virtual tours, live interaction with peers, and other ways to avoid another boring video call.
8. Discounted neighborhood membership
Startups working on a small budget might not have the option to install a gym for employees in the office. However, they may be able to provide a discounted membership to their employees at other businesses in their neighborhood, such as their nearest gym. This not only will incentivize potential recruits with an additional benefit but will help to build a real spirit of community which many people strongly desire.
9. Creative workplace
Unique and cool workplace architecture is a new employee retention method that you might have spotted in many corporate offices. Since employees have to spend the majority of their time inside the office, it is a great idea to turn the office into a creative zone that boosts this type of thinking and engagement. The right physical design will allow for easy collaboration and help employees work at their best.
This will keep employees motivated and creative throughout the day. Using colorful walls, interesting shapes, and motivational quotes, you can make an appealing and creative workplace to attract top talent in your industry.
10. Holiday or travel allowance
Taking breaks and vacations from the workplace is very important for employee well-being. Doing so allows employees to return to work feeling refreshed and prepared to engage with work projects. Increased holiday and travel allowances are a great perk that you can offer to your employees. It recognizes the importance of time away spent with family and friends.
11. Emphasis on work-life balance
Today, employees don't want to be tied up to their desks for long hours. They don't mind working a little paid overtime now and then, but they also don't want to compromise their social life for work.
Therefore, you should encourage proper work-life balance in your organization. Don't make your employees work extra hours on short notice. Instead, give them proper time to complete the work and never dump important files on your employees' desks just before the closing hours.
12. Gamedays
All work and no play can make your employees dull. To liven things up, you can convert one workday into a game day. A day where employees can play and learn to better coordinate with one another through team-building games and exercises.
Playing games can also help to improve motivation and team spirit among your employees. You can also use your game days' fun photos to excite potential recruits via social media networks.
13. Stock options
Many Fortune 500 companies like Apple give stock options to their top employees. They allow employees to buy a share in stocks based on their performance and productivity. It is a great lucrative benefit for employees who want to grow and become a part of the company. Having a financial stake in the success of the company will empower employees and help them to feel that they are rewarded when their work leads to further company success.
14. Build your employer brand
One of the best and most simple ways to recruit top talent on a budget is to build an employer brand that people will want to work with. Before applying for a job, 91% of job seekers investigate an employer's brand.
Using social media, employee referral programs, and other employee engagement strategies, you can build a strong employer brand where you don't even have to encourage top talent to work for you. In fact, qualified candidates and others in your industry will come to you in order to seek out new employment opportunities in your organization.
15. Career growth opportunities
As per a Gallup poll, 87% of millennials consider career growth opportunities important while applying for a job.
Therefore, you should allow your employees to grow within the organization. Whether providing them an opportunity to get a promotion or learn new skills, you should create a proper career growth policy to attract talented professionals at the start of their career to your organization.
Conclusion
Many organizations and businesses are finding themselves asking how to recruit top talent on a budget. It is possible, and you simply have to use your creativity to offer something else in return for monetary benefits to attract talented people.
You might be surprised to know how many people will want to work for you despite a lower salary if you provide a good work environment, recognize their desire for growth, and provide them with the flexibility to maintain a balanced professional and personal life. Thus, you should build an employee-centric environment in your workplace, and you will never have a shortage of talent.