6 Steps to Keeping Your Workplace Community Together
Find your new job!

Look for your perfect career match with the Jobillico job search!

Search Now!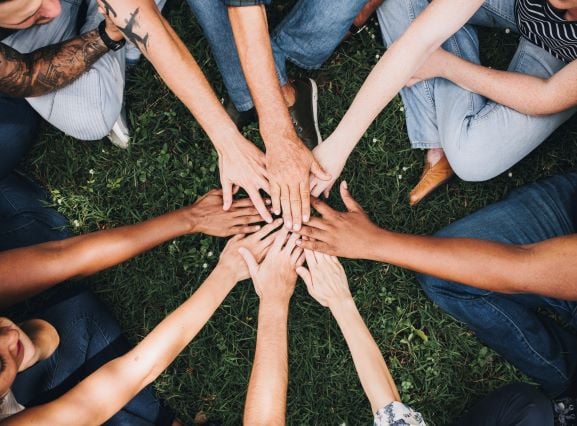 Publié le 2 April 2020
Working from home presents unique challenges. One of the most pressing of these can be dealing with the loss of camaraderie found in the workplace community. No organization succeeds because of one person, and every employee contributes to the team and the overall cohesion of the workplace. With everyone working in their own space away from one another, it can be easy to forget that it is teams working together that make workplace communities and organizations strong. Keeping your workplace community together while working from home is possible, and Jobillico is doing so by following a few simple steps:
Communicate daily
Check-in with individuals
Keep a schedule
Do not withhold information
Be empathetic
Celebrate good times
Communicate Daily
Communication is the basis for all communities, work and otherwise. People are social by nature, and feeling isolated from our communities can have serious repercussions on our health and well-being. One of the simplest ways to maintain your workplace community is to stay in touch with each other. A bit of daily communication reminds us that we are still part of a team, that we still exist and function and contribute even when we are apart. Send an email, start a new chat, even if it's not work related.
If you want something more personal, our colleagues are just a phone call away. With the number of video calling apps — such as Skype, Zoom, Google Hangouts and Facebook Messenger Video — we can see each other and maintain relationships with our colleagues even over a distance. These small forms of connection can go a long way in maintaining our workplace community. If you want to speak to your colleagues, they're just a phone call away.
Check-In with Individuals
It's important to remember that every workplace community and team is made up of unique individuals. Each of us has our own needs and feelings which can affect our headspace. While group meetings and hangouts can be very effective in maintaining a workplace community, don't hesitate to reach out to the individuals on your team. Team leaders and HR managers should make it a point to check in on team members to see how they are adjusting to these new working arrangements. These transitions can be successful, but also take time in order to form new routines and work out any of the expected workflow or tech problems. If you think that someone on your team is feeling frustrated, let them know that you understand what they are feeling, and ask if you can help in some way. Sometimes just talking can help people feel less stress.
Keep A Schedule
As many of us pivot to working from home, it is very common to feel a bit lost without the familiar routines of the office. One way to maintain a sense of normalcy in the workplace community is to stick to our familiar schedules. If at the office there's a team meeting every Wednesday at 10:00 AM, hold the team meeting on Wednesday at 10:00 AM over Skype or Zoom. If you end the week going over progress reports with team leads, continue to do so with the communication tools at our disposal.
Now, that's not to say that we need to put pressure on our colleagues to stick to the exact same office schedule as we work from home. These are unusual circumstances, with many different factors that affect people's ability to adjust. There are different family commitments and real world responsibilities that need to be addressed, so remember to be flexible when it comes to scheduling. If the team meeting over Skype needs to be moved to 11:00 AM instead of 10:00 AM, it is really not that big of a deal. Just a little bit of the familiar routine will help us maintain our workplace communities.
Do Not Withhold Information
When we are used to working together and then suddenly switch to working in our individual spaces, it easy for us to become a bit lost with our tasks. When we complete projects as a group while working from home, we have to be absolutely sure of what tasks our team members are doing at all times. Keep each other updated on our processes, and let everybody know when we expect to complete various parts of our tasks. Not only does withholding information affect people's ability to complete their work, it also creates an atmosphere of mistrust. Companies with high levels of trust have reported experiencing 75% less stress and 50% higher productivity than companies with low levels of trust.
If we learn any new information that could affect the teams work, we have to share it right away. If one of us withholds information while we work separately it can quickly grow into a large problem that negatively affects everyone. You would not be happy if you had to redo or scrap a large portion of your work simply because you weren't told something important, don't do this to the other members of your workplace community. We have to trust each other to provide the info we need to worth together.
Be Empathetic
We're all feeling a lot of negative emotions at the moment, Stress, anxiety, frustration, fear and plain old boredom are feelings that many of us are experiencing on a daily basis. For our colleagues with families, both young and old, they have an entire different set of priorities and responsibilities. Work can be a great distraction, and an effective means of transferring anxiety into positive action, but we have to remember that this is not true for everyone. The different members of our workplace community will be experiencing different things at different times, and we must make every effort to be empathetic at all times.
A strong community is one that cares about one another, and your workplace community is no different. We have to do everything we can to support our colleagues, and sometimes that means being patient and not adding to the pressure they are experiencing. We would certainly want them to do the same for us.
Celebrate Good Times (Come On!)
Even with new stresses and uncertainties that we must face, there is still joy and happiness that we can experience on a daily basis. Celebrating with our workplace community is a strong way to form bonds and support each other, and this is a tradition we should all try to continue. Employee engagement and recognition makes for a better workplace, with improved satisfaction, increased productivity and lower turnover, but most importantly it just feels good to celebrate a job well done.
Did somebody hit a big milestone? Is a project finally finished? Is it somebody's birthday? Is it Tuesday? We can still celebrate!
Happy hour video chats have quickly become the new normal for many, and this is a great way to stay in touch and feel connected. And a nice cold drink can really help you forget about any technical difficulties that keep popping up with the new apps we're using.Taking breaks and blowing off steam is vital to maintaining our well-being. We can't head to the bar or restaurant across the street from the office right now, but we can still find ways to be together and celebrate.