3 Major Red Flags Of A Poor Work-Life Balance
Find your new job!

Look for your perfect career match with the Jobillico job search!

Search Now!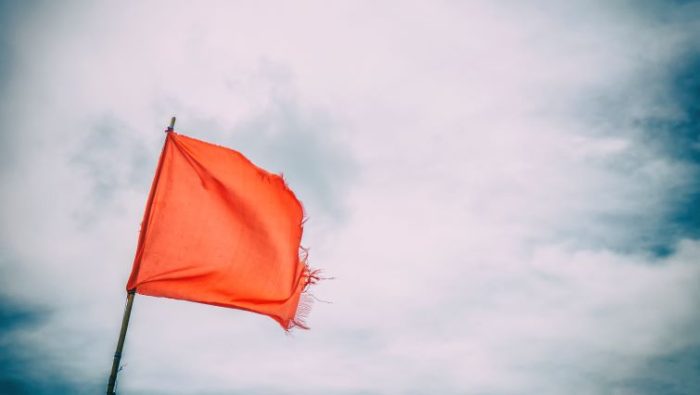 Publié le 29 November 2021
Feel like your personal life is being overtaken by your job? This is one of the 3 major red flags of a poor work-life balance, which will have negative consequences on your overall well-being.
Sometimes, it can be difficult to know when to stop working when you're in the office, with worries, stress and emails following you back home. This problem grows exponentially if you work at home, where your laptop is in close proximity to you all the time. You might justify working a little extra at home each day because you don't have to commute, or because your team is under pressure. In the office, you may feel like because others around you are staying, you also need to stay at the office to prove your worth.
These instances may seem small at first, but represent a slippery slope. Finding a proper work-life balance is a real challenge, but it is one that people working in all industries and job sectors should face for the sake of improved well-being.
With millions of people now working from home or with a home/office split in the manner of hybrid working, it's more important than ever to ensure that we are monitoring our well-being and not letting work take over our lives.
Given the speed at which many people had to transition to remote working arrangements at the onset of the COVID-19 pandemic, it is highly likely that some bad habits managed to embed themselves in your work-from-home routine. It's vital to regularly check in with yourself and ensure that you are working in a healthy, sustainable way.
After all, according to a recent study, 65% of people state that the ability to maintain a proper work-life balance was the most important factor when it comes to deciding if they will join an organization. Employees and employers have a shared responsibility to openly discuss work-life balance and take steps to maintain it in the in-person or virtual workplace.
There are 3 major red flags of a poor work-life balance that you or your loved ones might notice when it comes to your work habits . Being aware of these can help you spot any issues early on and make changes accordingly.
3 Major Red Flags of a Poor Work-Life Balance
You're reluctant to take a holiday
You have blurred boundaries
You use work to escape from stress
1. You're reluctant to take holiday
Vacation days and holidays are an important perk, and provide an opportunity for mental rest, but employees can be reluctant to take time away from the office. Especially in the last 18 months, when there have been necessary travel restrictions and stay-at-home orders, it can feel pointless to book a day off just to sit at home rather than go away on holiday. However, taking these days to mentally recharge and refresh are really important, even while you are working from home.
Even a small break from work, as little as 10 minutes, can be beneficial for your well-being, and help you to avoid feelings of being burnt out. This includes your emails too – one solution to keep your work life balance harmonious is to say you're unavailable on email after a certain time or during specific periods in the workday, and make a clear cover plan with your team that allows you to take a full break.
Taking a holiday can give you a sense of structure in your life in what can otherwise feel like a year that has blurred into one long stretch of time. Vacation, holidays and breaks can have physical health benefits as well as mental health ones – it means that you get up from your desk, and move around, providing the opportunity for beneficial physical activity.
2. You have blurred boundaries
If you find yourself checking your emails on your personal phone after hours, or switching on your laptop on the weekend to just finish off a piece of work for Monday, you likely have a problem with boundaries and work-life balance.
This is problematic for several reasons: firstly, because it creates the expectation that you are available at all times, and secondly, it could mean that you are taking on too much work or not working efficiently in your working hours. While almost all jobs will have times when you might need to do a little extra to meet a deadline, if you find that you regularly can't complete your task list, you should look at both your working style and your workload, and raise these concerns with your team.
Not only do these boundaries protect your mental health and well-being, they can ensure that work doesn't negatively impact your personal relationships. If you're constantly picking up your phone to check notifications, it means that you aren't giving the people you are in the room with your full attention, which can ultimately alienate those who are closest to you.
3. You use work to escape from stress
If you really love your job, or enjoy the escapism of focusing on something all-consuming, getting away from your desk at the end of the day can be a challenge. When you're stressed, wanting to use work as an outlet to offer a sense of productivity or achievement is natural, but it can stop you from examining the real issue that's bothering you.
When you're burning the candle at both ends, it's much easier for stress to overwhelm you, eventually leading to burn out. When the body is stressed, it becomes harder for you to fight off illness, as the stress hormone cortisol suppresses the effectiveness of the immune system. Taking breaks away from work is vital for staying both physically and mentally healthy, and avoiding burnout, which is on the rise as remote working becomes more common.
Maintaining a proper work-life balance is important to your physical, mental and emotional well-being. Company leaders need to take an active role in ensuring that employees are able to balance their personal lives with professional responsibilities. If you are experiencing any of the 3 major flags of a poor work-life balance, you need to take the time to recognize the problem and work towards a solution, which will hopefully lead to an improved personal and professional life.