6 Major 2022 HR Trends
Find your new job!

Look for your perfect career match with the Jobillico job search!

Search Now!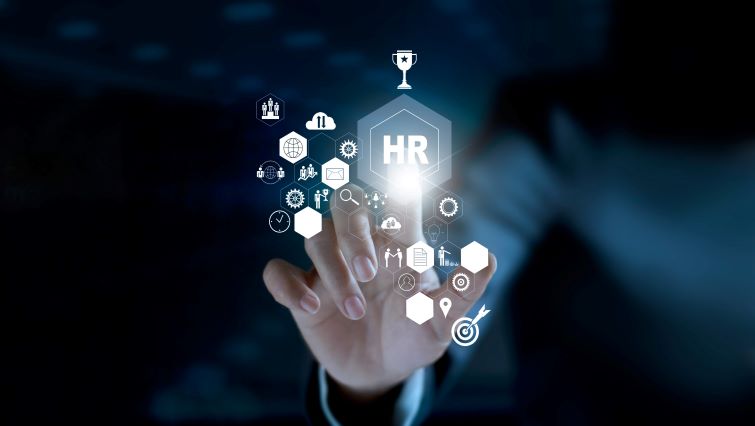 Publié le 28 January 2022
Improve the workplace, satisfy employee needs and prepare for the future by adapting to 6 major 2022 HR trends.
The new year finds businesses in all industries and sectors trying to adapt. With still much uncertainty as a result of the ongoing COVID-19 pandemic, businesses must be ready to change and evolve in order to meet the needs of their customers, and in order to maintain a positive workspace for employees. HR managers have had to throw out the old HR playbook and anticipate how the 6 major 2022 HR trends will affect the relationship between employees and employers over the next year.
6 Major 2022 HR Trends
Remote
Flexibility
Support
Trust
Inclusivity
Benefits
Remote
It's old news by now, but remote work is completely normal for many professionals in all types of industries. After two years of video conferencing, email coordination and chat catchups, remote working with all its advantages and disadvantages is standard practice for many. The push from some employers for employees to return to the in-person workplace increased through the previous year and this is likely to continue after the current pandemic wave. Every survey and study, however, has found that many employees simply do not want to go back.
The most popular alternative is that of hybrid working models. This is where remote work is supplemented with occasional in-person work days, often times in shared co-working spaces. Trying to find a balance between in-person, remote and hybrid working models will be one of the major 2022 HR trends, as well creating new HR systems adapted to meeting the unique needs presented by these arrangements. Employers who fail to take employee opinion regarding working arrangements under serious consideration risk losing their most qualified employees to an organization that does so.
Flexibility
Linked to new remote and hybrid working arrangements is the desire for flexibility. Simply put, people want more control over their professional and personal lives. The pandemic has demonstrated that the rigid formality of the traditional office environment was not really the glue holding the workplace together. People want to be able to set their own schedules, have a say in their tasks and complete projects at a pace that works best for them.
The root to successfully implementing flexibility in the workplace is communication. People need to be fully aware of how their work affects their colleagues and vice versa. By agreeing to timelines for when tasks will be completed so colleagues can begin their work on the project, it will allow for individual flexibility instead of daily quotas. By allowing employees a greater say in their assignments and increased stake in the outcomes, they are more likely to remain engaged, put their best effort forward and achieve important goals. Learning how to balance the desire for flexibility among employees with what is required to achieve company goals is one of the most important 6 major 2022 HR trends.
Support
With many people working remotely for the better part of two years, employees want to feel that they are supported by their employers. This support can take many forms, such as organizing virtual meetings to allow everyone a chance to voice their opinion, or have policies supporting a proper work-life balance.
It has been too easy for people to feel isolated while working during the pandemic. HR managers must work to ensure that people still feel that they are part of a workplace community, and not simply left out on their own little remote work island. There is still a great deal of uncertainty in people's daily lives, especially for working parents, and employees want and deserve to know that their employers will support them in a difficult and confusing time. Creating policies designed to help balance professional and personal responsibilities, avoid employee burnout and offer mental well-being resources will all help employees feel supported in the workplace.
Trust
The foundation of any successful workplace is trust. This means the colleagues, supervisors and managers all trust in each other's abilities and willingness to work together. Study after study has shown that work environments with low levels of trust are ineffective and will find it extremely difficult to reach goals. Trust also means listening to the opinions, thoughts and concerns of employees regarding important issues and decisions. If employees feel that they are not trusted to be speaking honestly and thoughtfully resulting in actional decisions, they are less likely to maintain a trusting professional relationship.
Trust between employees has certainly been necessary during the two years of the pandemic. Managers and supervisors have had to trust in the abilities of employees to remotely work independently without losing sight of big goals and still providing the feedback and collaboration necessary to do good work. A major 2022 HR trend is amplifying and demonstrating high levels of trust in the workplace. Employees feel that they have proven that they can work just as well, if not better, outside the traditional work environment, and they want to be trusted with this continued flexibility as a result. HR managers will need to find new ways to demonstrate trust while still emphasizing the importance of collaboration and mutual support.
Inclusivity
Diverse workplaces are better workplaces. Studies have shown that workplaces that emphasize diversity and inclusivity are more successful, and more likely to achieve their goals. By building a workplace team of people with diverse backgrounds and experiences, it means it will lead to new and exciting ideas, and can help companies avoid getting stuck in old ineffective habits. HR managers need to create strong guidelines that emphasize the importance of diversity and equality in the workplace, and also get feedback from employees to ensure that the workplace remains safe and supportive.
One benefit of the number of organizations which transition to remote work is that it removes many barriers to hiring, and allows HR managers and recruiters to cast a much wider net to find new candidates. Businesses are realizing that there is an entire world full of talented and qualified people looking for the right opportunity, and limiting the hiring pool based on geographic proximity no longer makes sense. Hiring managers can now conduct a global search for candidates with all types of different backgrounds and experiences, which can be put to use infusing the workplace with new ideas and fresh approaches.
Benefits
Employee benefits range from workplace amenities to health insurance and related programs that provide important services to employees as a benefit of their employment. The employee benefits that come with a job have always mattered to workers, and this has only increased over the past few years. A recent Harvard Business School survey found that the right benefits matter more to prospective employees than their base salary. As the needs of employees have changed dramatically over the course of the pandemic, employers must alter and update their benefit packages in order to support their workers.
Prospective employees are not just looking for simple things like free coffee in the office in terms of employment benefits. There has been an increased focus on wellness, including physical, mental and emotional well-being. Many employees now look for benefits related to physical physiotherapy, physiological counselling and even stipends for ergonomic furniture for a home remote workstation. Updating employee benefits packs in order to meet the changed needs of employees will be a major 2022 HR trend, which will help workplaces attract and keep the most talented employees who will lead the company into the future.
While many hope that the new year will bring more stability to the workplace, the truth is that there is still much uncertainty that will affect professionals in all industries. For human resource managers, the 6 major 2022 HR trends are all related to adapting and evolving the workplace in order to meet the changing needs of employees. Doing so will lead to a better work environment for all.