Recruiting for Remote Work Jobs in 2021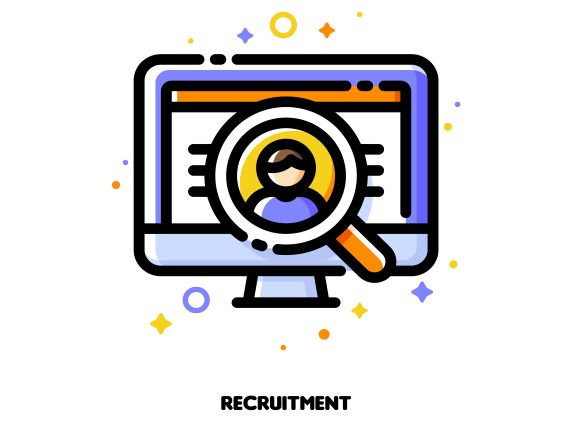 Publié le 19 January 2021
Remote work, working from home, telecommuting, call it whatever you want, as we begin 2021 this mode of working has been a daily reality for businesses and workers in Canada and around the world for the better part of a year. As necessary distancing measures need to remain in effect until it is absolutely safe, businesses and companies now must take remote working into account for all aspects of their operation, including recruitment and hiring. Recruiting for remote work jobs in 2021 is a new challenge facing HR managers in all industries and sectors, but it also presents new opportunities.
Recruiting for Remote Work Jobs in 2021:
Do the prep work
Stay organized
Create a professional interview environment
Highlight remote company culture
Share and gather knowledge
Do The Prep Work
It is tempting to continue using the same job placement and descriptions that were in use pre-COVID-19, but this should be avoided. The nature of work has changed for both companies and workers, and recruiting materials need to be updated in order to reflect this reality. This means writing brand new job descriptions, company histories, contracts, tests and related documentation. Even if a new remote job role is very similar to one that was previously performed in the physical office, it will not be exactly the same nor should company leaders expect to be.
The truth is that generic, by the numbers job descriptions are not nearly as effective as unique and informative descriptions, and those that seem to be hiring for jobs that existed pre-pandemic will make a company seem outdated. When writing new job descriptions, include that it will be a remote job role at the very beginning and write from this perspective throughout.
Be sure to include important information regarding how the remote work process will be put into effect. Prospective employees will want to see that they will be joining an organization that has put time and effort into creating a workflow process that has been designed to accommodate remote employees. If there are specific technical requirements that employees will need to possess, such as internet speeds or familiarity with specific work-sharing programs, this needs to be stated clearly and plainly in the description in order to make the best use of time of both job seekers and HR managers.
Stay Organized
HR managers know that the hiring and recruitment process is complex and requires strong organization throughout. Before officially starting to recruit, create an easy to follow template which lists all the steps on the hiring process. Always take the time to customize this template to meet the needs of each business. Possible stages could include:
Qualifications
Inquiry
Resume
Application
Interview
With these clear steps laid out, it will be simple to place prospective candidates in the appropriate stage and track their hiring journey. HR managers can even create subcategories that lists the qualifications, credentials and experience of which candidate, allow for easy review. Once the hiring process begins and as an HR manager speaks with multiple job candidates possibly from around the world, it will be simple to keep track of who's who.
Create A Professional Interview Environment
While work-from-home was first seen as a temporary measure, a number of businesses have adopted a policy of long-term or even permanent remote work. Transforming a home workspace helps to create a professional and productive environment for focus and work. While recruiting for remote work jobs and preparing for interviews, HR managers should take the time to think about how to best present their workspace during video interviews.
Creating an organized and clutter-free workspace can help demonstrate that the business has fully transition to remote job roles. Including company branding or related items can also demonstrate how a business continues to reach out to employees with fun perks even when everyone is working in their own separate spaces. Not only will this make a strong impression on a job candidate, but it can also help HR managers feel confident and provide a sense of normalcy during the interview.
Highlight Remote Company Culture
Jobseekers are looking for more than just a paycheck when they apply for a job role. While salary and benefits of course greatly influence a jobseeker's decision to join a company, company culture has become another very important factor. According to survey results, over three-quarters of jobseekers would actively choose to work for a business with a reputation for strong company culture as opposed to one with a weak reputation. Even with many employees working remotely from their homes, company culture still plays an influential role in the recruiting process.
When recruiting for remote work jobs in 2021, HR managers and recruiters must be prepared to demonstrate what they have done to keep a strong and supportive company culture in effect as people work remotely. Prospective employees want to know that they will still be supported by company leaders and be able to work and collaborate with colleagues as effectively as possible. This includes highlighting remote workflow process, communication and workshare tools, and using video chats for hangouts and virtual happy hours as a way of maintaining employee bonds and company culture.
Share and Gather Knowledge
Hiring remote employees is a different challenge for much of the HR world in the new year. While it is still based on the simple idea of finding qualified candidates with an open mindset and the necessary skills, there are difficulties involved in recruiting for remote work jobs in 2021. As HR managers adapt and alter their approach to fit with the needs of remote recruitment, this knowledge should be shared with others in the company and the larger recruitment world.
It is important for recruiters and HR managers to acknowledge that this is still a learning process. Recruitment has never been a stagnate process, and in fact it must be updated and modified to fit with what job seekers are looking for. This is an opportunity for HR managers, supervisors and company leaders to pool their resources to try different techniques in order to discover what works best for them.