How To Maintain Corporate Culture While Working Remotely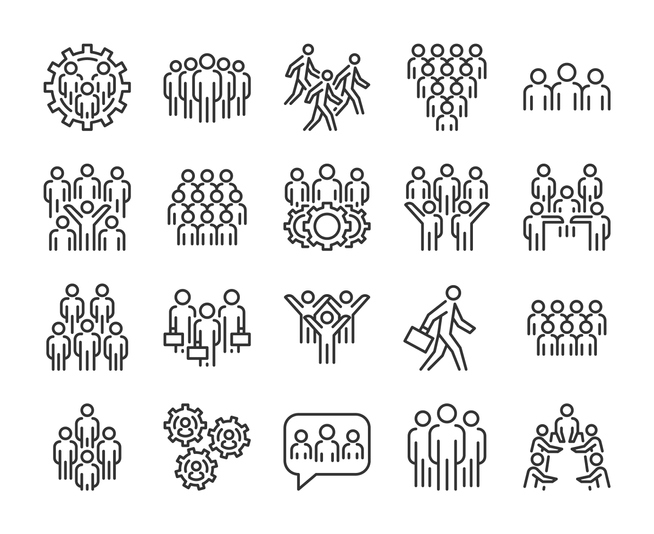 Publié le 22 July 2020
For most companies the transition to working from home in response to the COVID-19 pandemic was very sudden. Employees, managers and customers all had to quickly adjust to a new work environment, requiring new ways of collaborating in order to fulfill client needs. Even though segments of society are slowly reopening when it is safe to do so, it appears that a number of companies and businesses will continue to work remotely for the foreseeable future. While it has its benefits, the separation that occurs while working remotely can make it difficult to maintain a strong corporate culture. This is why it's important to think about how to maintain corporate culture while working remotely.
Creating a strong corporate culture is an important part of building an effective and supportive work environment. Businesses spend time, money and effort to create bonds between coworkers and teammates through outings, group lunches, and other fun activities. The shift to working remotely means that these activities cannot take place as they normally would.
Now, business leaders worry that working remotely long term may lead to a loss of cohesion among colleagues. In the short term this may lead to a loss of team unity and effectiveness, and in the longer term may even affect a company's ability to hire qualified candidates, given the impact that company culture can have on recruitment.
What is Corporate Culture?
Corporate culture has been defined as the "values, beliefs and attitudes that characterize the company and guide its practices."
The three most important words from this definition: Values. Beliefs. Attitudes.
Values: These are the attributes that define your business.
Beliefs: Shape goals and motivate your business and employees.
Attitudes: How you approach work, life and your place in the marketplace.
Without these important components in place, corporate culture can start to lose its impact. Organizations in all industries and fields are afraid that with in-person collaboration and support, the bonds that hold work teams together and motivate them to perform at their best will not be as effective.
Fortunately, there are several steps that companies in all industries can take in order to maintain corporate culture while working remotely:
Recognize the issue
Increase communications
Accept responsibilities
Get creative
Recognize The Issue
The first step is maintaining company culture while working remotely is to fully acknowledge that it will undoubtedly be affected by current circumstances. When the transition to working from home first happened, many companies tried to take a "business-as-normal" approach, which quickly proved ineffectual. The past few months have been unlike anything else our society has experienced in recent memory, of course it will impact our professional lives and our ability to work.
Company leaders must recognize that efforts must be made to maintain a strong corporate culture during this time, with methods that have been modified. It's normal for people to feel cutoff and isolated when working from home, and it requires real work to maintain the bonds between colleagues. Make sure that employees know that things are different, and that the company is willing to listen to their ideas, suggestions and needs when it comes to maintaining corporate culture.
Increase Communication
Clear and open communication is vital in any organization, and the fact that people are working remotely does not change this. For companies to continue to meet the needs of their customers and support their employees, there needs to be a well thought-out communication strategy. Employees need to always be aware of important developments and project updates, so company leaders need to facilitate and encourage open communication. This can include providing access to new communication apps and tools, organizing virtual meetings, and ensuring that everyone understands the modified workflow process.
Maintaining corporate culture when working remotely will be easier with a personal touch in communications. Be sure to still mark birthdays and special occasions. Celebrate accomplishments and achievements, as this is a great way to make sure that the work team still feels supported and bonded together.
You must also stay in touch with your customer base. Use social media, newsletters and email mailing lists to provide important updates. Let your clients know that they can still expect to have their needs met, even if everyone is working from home. This is also a good opportunity to check in with customers and see if their needs or expectations have changed. Their lives have likely been altered as well, and it never hurts to see what your organization can do.
Accept Responsibility
It has been a stressful and unsettling few months for everyone. Employees have had to adapt to a whole different set of working circumstances and balance their professional and personal lives being mashed together. Business leaders need to step up and realize that maintaining corporate culture while working remotely requires concentrated effort. It is the responsibility of the leader, managers and supervisors to do everything that can foster a strong corporate culture, even under such unusual circumstances.
Employees need to know that they are still being supported and that their continued work is appreciated. Company leaders cannot afford to be perceived as distant or aloof during this time, as this jeopardizes corporate culture and the future success of the business. Managers must constantly reach out to various members of the virtual team, making sure that they have the resources they need to perform their jobs as well as possible under the circumstances. As remote work continues for a longer period of time, this responsibility will include creating entirely new support systems.
Get Creative
The traditional team building methods used to support corporate culture simply won't be effective while working from home, at least not without some creative adaptation and modification. While typical team building activities aren't possible, there are still ways teams can gather and interact virtually. Happy hours, birthday celebrations and general hangouts can all happen over video calls, as long as steps are taken to avoid burnout.
When designing new activities, be sure to consult with the other members on the team. Gather suggestions, likes and dislikes, and organize team building exercises that appeal to as many people as possible. During activities, don't hesitate to encourage different employees with each other. If your business has multiple departments, mix departments and employees during activities. This strengthens collaboration between departments in addition to fueling team spirit.
Vital to the Future
Strong corporate culture has always been important, but now with employees working from home for the foreseeable future it is vital. Every member of the workforce needs to feel supported and connected, even while working apart. By acknowledging the difficulties, ensuring open communication, accepting responsibility and being creative with solutions, this important issue can be faced head on. For leaders wondering how to maintain corporate culture while working remotely, the simplest solution is to listen to the members of your team. If everyone works together, supports one another and remains patient, corporate culture will continue to be strong and to play an important role in the alerted workplace.