6 Ways to Better Manage Your Recruitment Budget in 2023
Find your new job!

Look for your perfect career match with the Jobillico job search!

Search Now!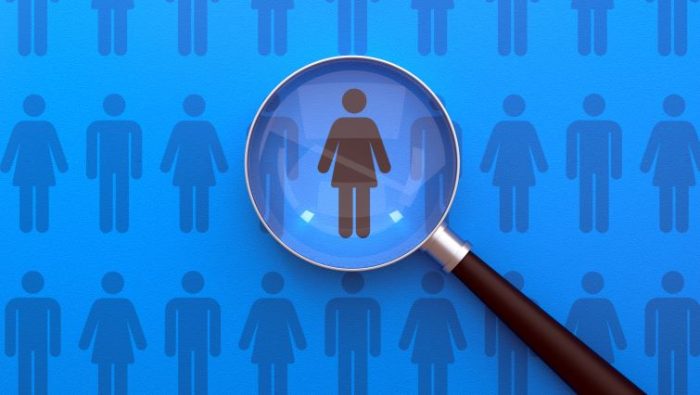 Publié le 13 February 2023
Find the right person for the job without breaking the bank by using 6 ways to better manage your recruitment budget in 2023.
Recruitment can be an expensive business, and it's getting seemingly more expensive all the time. While it is possible to recruit great candidates on a budget, many companies underestimate the resources needed for a successful hiring strategy.
To reach the best people and save costs, it's important to plan ways to manage your recruitment budget.
How can you do this? Fortunately, with a bit of consideration, it's possible to hire top talent while sticking to your budget.
6 Ways to better manage your recruitment budget in 2023
1. Work out how many people you need to hire
You may be unsure how many new staff you will need in a given year. Changes in your company could mean you need to hire new people, as could unexpected resignations from existing employees. According to a report by Zapier, 32% of US workers have quit their in-office roles to work remotely and 61% would do so if they had the opportunity. This could affect your hiring needs depending on how your company operates.
While it's impossible to predict exactly how many people you'll need to hire each year, you can probably come up with a reasonably accurate estimate.
To reach this estimate, think about:
How many (if any) employees are due to retire.
The average turnover rate of each department.
Business expansions that could require additional staff.
New roles you may be creating in the near future.
Social trends that could result in new hires being needed.
Previous years' hiring trends—these are often a good indicator of the future.
2. Come up with an estimated cost per hire
Understanding your cost per hire (CPH) helps you decide where to invest your recruitment budget. There is a basic formula you can use to help calculate this:
Internal Cost + External Cost/Total Number Of Hires Needed = Average Cost Per Hire
Research shows that the average US employer will spend $4,000 to hire a new member of staff. Some roles may be cheaper to hire while others will cost you more. This could depend on the importance of the role, the training and educational requirements, the number of job interviews needed and so on. So, you need to leave some leeway when making your estimates of internal and external costs.
It's often worth spending a bit extra per hire to make sure you get the right people. The impact of bad hires could be worse in the long run than saving a few dollars on your recruitment process.
Once you have your average cost-per-hire figure, multiply it by the number of new hires you think you'll need this year. This will give you a rough idea of the recruitment budget you need.
3. Consider your taxes
Employee salary is one of the biggest expenses of any company. But employees incur other expenses as well.
Employees in general and the hiring process in particular can have a big impact on your taxes. You will need to factor each new employee into your self-assessment process. This could mean you need to increase your tax budget.
On the other hand, you may be able to write off certain aspects of the hiring process against your taxes. For example, things like background checks, job advertisements, and administrative expenses could be considered reasonable expenses that you can claim back against your taxable profits. It's important to familiarize yourself with the laws and regulations governing taxation in your jurisdiction.
If you're not sure how taxes and other administrative costs could impact your hiring budget, consider hiring a professional tax advisor or accountant. It's also worth investing in software for making tax digital. This includes invaluable features to help you preserve digital records, file taxes online, and create and stick to budgets.
4. Factor in additional expenses
It goes without saying that there are various recruitment costs, some more obvious than others. A few additional expenses you will need to consider include:
Time and resources needed to hold interviews
Background checks
General administrative costs
Advertising, such as posting on job sites, creating branded posts on social media, and printed materials
Networking costs, such as travel and food expenses, particularly if you plan to visit recruitment fairs or other events
Investments in technology—these can be extremely cost-effective (more on that in a bit), but it's still important to factor them into your budget
In addition to the above, your company may have recruitment expenses specific to your hiring process. For example, if you run trials for new staff you will need to consider the cost of orientation and on-boarding. So, make sure that you are considering all possible costs before coming up with a recruitment budget.
5. Set a buffer for unexpected costs
Hopefully you won't need to fork out for unexpected hiring costs, but it's still good to be prepared.
Bolster your hiring budget with a buffer that can be used to cover any unexpected costs that come up in your recruitment process.
For example, you may find that you have to interview more candidates for a particular position than you anticipated. Rather than biting too deeply into your main hiring budget, you can use your buffer to cover the extra costs of a more prolonged recruitment process.
6. Save money with dedicated software
Digital tools are an extra cost for your recruiting process, but the investment is worth it for the money that it can save you in the long run.
Of course, online accounting software can be invaluable in helping you keep track of your recruitment budget. But there are plenty of other apps, tools, and platforms out there that can help cut your recruitment costs.
For example, applicant tracking systems help to streamline your recruitment process and sort out the best candidates at great speed. In addition, AI recruiting software can sort through thousands of resumes and present you with a list of the top contenders, saving you a huge amount of time (and therefore money!).
Video and remote meeting software can make the interview process both cheaper and easier, too, while scheduling software helps to set appointments with potential candidates without having to play email tennis.
Explore the various SaaS and technology options out there and see what works for your company.
Manage your recruitment budget efficiently and effectively
Recruiting is an incredibly important process for any business. It's important to plan for it properly.
By following our 6 ways to better manage your recruitment budget in 2023, you can do so efficiently and effectively, making sure you use the right resources to find the right talent.