5 Social Media Guidelines for Employees in 2023
Find your new job!

Look for your perfect career match with the Jobillico job search!

Search Now!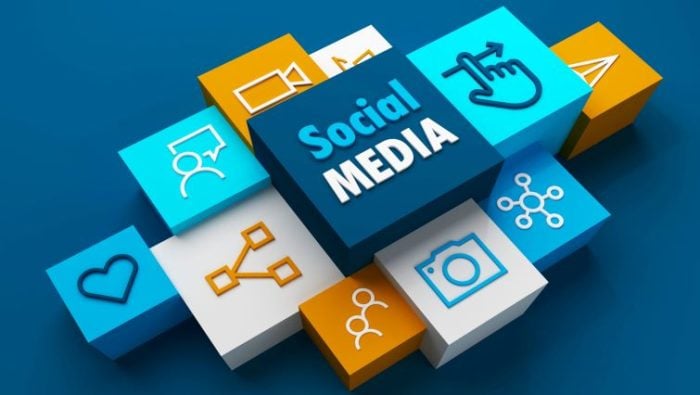 Publié le 23 January 2023
Create a professional image for any brand or company with 5 social media guidelines for employees in 2023.
Social media and employees. What relationships should they have? Social networks are a powerful tool for improving your brand reputation or losing potential clients and talents. Whether you like it or not, your employees will discuss your business online because it is their constitutionally guaranteed right to do so. But what should they post, and what will harm the company? How much should they share with their audiences?
Businesses in all industries have considered setting up social media rules for employees within their contracts that are explicit about what can and can't be shared with the public. Because regardless of the industry or the company's online presence, employees are certainly out there on the internet. They talk about the company they work in or interact with your potential clients.
As a result of the anxiety, many businesses impose strict social media policies for employees on what they can and can't say online. They ask workers to sign off on a list of "don'ts" and then consider the conversation over.
These enterprise social media guidelines are sometimes necessary for legal protection or as a requirement under the law. However, they don't involve prohibiting everything. The main objective of these rules is to provide staff with the needed knowledge to act responsibly on employee social media for both themselves and the business.
How do you safeguard your organization and the people you work with? Let's overview some crucial social media guidelines for employees in 2023.
What Are Social Media Guidelines and Why Are They Important?
Social media rules for employees are recommendations for how staff members should conduct themselves and represent the business on their individual pages. Consider them an employee handbook for online etiquette and corporate social media best practices. They should provide instructions on how to represent themselves online to benefit the business, the staff, and the clients equally.
Social guidelines may include advice on proper manners, valuable resources, and links to relevant tools. They can cover various professionals from sales to developers if you have any. At the same time, you shouldn't prohibit employees from utilizing social websites or discussing your business at all.
Policing or censoring your team members' social media activity is a bad idea. It will kill their morale, leading to higher chances of leaving the company or not recommending others to join it. Thus, you prevent the business from gaining its best organic ambassadors: satisfied and engaged employees.
9 Reasons to Have Social Media Guidelines for Employees
Now that you know that your workers are potential ambassadors, you understand the importance of social media for employees. The next step is to provide people with the necessary tools to positively, inclusively, and politely promote your organization. That's what social media brand standards are all about. Here is what you can achieve by introducing such rules:
encouraging the staff to interact constructively on their social platforms;
promoting best practices for using employee social media;
presenting your official accounts or hashtags to employees and encouraging people to use them;
distributing social media brand standards for your business;
introducing staff to beneficial third-party tools and services, such as the social media dashboards or courses;
keeping the staff members safe from harassment;
defending the organization against cybersecurity hazards;
specifying what information they can share and what will be a breach of confidentiality;
improving the company's online presence.
Note: social media guidelines for employees are distinct from social media policies for employees. The former offer more guidance than a policy, which outlines the rules and penalties for breaking them. The latter is a document outlining how the business and its workers use social networks. Social media policies at work aim to protect a brand from legal danger and preserve its online reputation.
5 Crucial Enterprise Social Media Guidelines
Creating social media rules for employees is a tricky task because you need to find a happy medium between being too restrictive and too uncaring. You want to allow employees adequate freedom in their posts so that they feel comfortable and aren't too limited. At the same time, you don't want to leave any room for inappropriate or harmful posts that might reflect poorly on your company. Here are some tips to help you build corporate social media best practices.
1. Using Personal Accounts at Work
Online communication and apps may be addictive, and can take away time from important work tasks that need to be completed under deadline. Include a warning in your social media policies in the workplace about the issue of using these websites and apps while working.
For example, people can open them only for work-related purposes while utilizing corporate equipment. Employees shouldn't access their accounts for personal use with their work email addresses unless it's necessary.
It is typically straightforward to differentiate between personal and professional internet use at work:
Personal: Employees are speaking with close friends, relatives, or strangers.
Business: They are talking to a coworker, customer, vendor, or business audience.
This categorization only becomes complicated in the process of developing relationships. For instance, employee advocacy programs rely on staff members to share content and form connections online, benefiting the business. Measure the impact of such activities on the growth of customers or candidates to clarify this blurred line.
2. Determining Official Social Media Channels
Another point to consider while drafting social media rules for employees is official accounts. While you may want to start them or choose the already existing ones, you should encourage employees to subscribe.
Firstly, that's how you will increase the number of followers and grow a community of like-minded people. Secondly, it's an excellent opportunity to show staff members how your brand appears online. If specific hashtags are an essential component of your social media strategy, you may also mention them specifically and encourage their appropriate usage.
3. Sustaining Privacy
Reminding employees that sensitive company information remains private after work is always a good idea. Make it clear that privacy and confidentiality should be core principles on all social platforms, whether it concerns the following:
personal information about coworkers;
financial disclosures;
client lists;
new goods;
private discussions;
legal issues;
marketing and sales tactics;
or other sensitive details concerning your website optimization, eCommerce design principles, or proprietary research and development material.
These social media policies in the workplace should prevent employees from disclosing any private company information. Mention the consequences of breaking these rules and ensure that they are understood.
4. Encouraging the Team to Behave with Respect
Employees should not post anything offensive or discriminatory on social platforms. This advice applies to any type of content, such as:
brand-new posts;
retweets;
shares;
hashtags;
comments.
The reason for prohibiting it, in addition to the inherent wrongness, is the potential for a negative backlash from employees and customers alike. Offensive posts can also put your company at risk for lawsuits should they be discriminatory or violate someone's rights. As such, all employees need to understand what constitutes offensive content to avoid it at all costs.
Here are some examples of what not to post (mention it in your social media policies for employees):
racism, sexism, and other discriminatory remarks towards other users;
negative comments about your partners' or customers' social media and employees;
jokes, images, or emoji of a sexual nature towards anyone, even if it is meant as a joke;
threats of violence against anyone, including yourself.
Most social media check posts against these violations, so they will immediately delete such content. However, it's better to stop and reflect before publishing. Even if a post doesn't exist anymore, it may already be too late.
5. Adding Helpful Resources About Social Media for Employees
Add helpful resources in a separate section or include links throughout your text with guidelines. Link to your social media policy, style guide, and community rules wherever you post them for everyone to access this information efficiently. You may also link to the following resources:
Government of Canada and FTC rules on marketing, advertising, and sales;
company documentation;
business codes of conduct;
employee agreements.
Make sure everyone is aware of any resources your business offers. Give your employees the essential documents and tools to present their best selves on social media. This can even include stipends for additional training and courses related to social media.
Monitor and Update Social Media Policies for Employees
According to Zippia, 77% of employees employ social networks at work, with 98% of professionals doing it for personal purposes. However, 45% of businesses neglect to create social media policies for their employees. It may result in unexpected issues, lawsuits, and a damaged reputation. So start making such documents in your organization as soon as possible.
The question of which tactics will be more effective for your company has no obvious solution. However, it is true that you need to control internet usage in the workplace. Employees need a place to leave positive and not-so-pleasant comments about the company. And you can't avoid it. Your task is to prevent these words from turning into an uncontrollable fire. Utilizing 5 social media guidelines for employees in 2023 can help people in your organization be prepared with the right information and guidance. The secret to successful social media policies at work is striking the right balance and letting your staff know how, when, and where to access their accounts for personal and professional needs.