5 Ways Organizations Can Leverage PR To Attract Top Talent
Find your new job!

Look for your perfect career match with the Jobillico job search!

Search Now!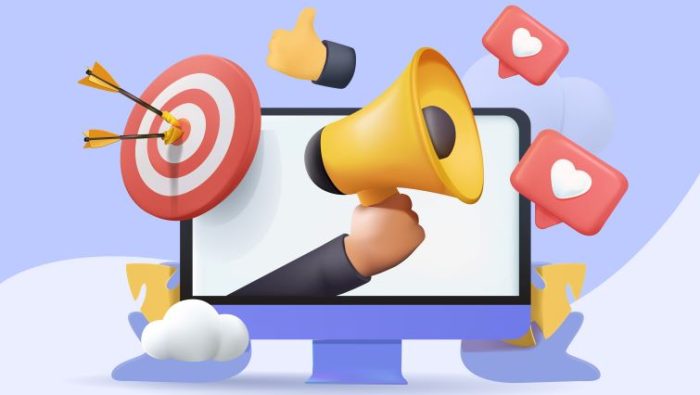 Publié le 16 January 2023
Find the best employees and meet recruitment goals with 5 ways organizations can leverage PR to attract top talent.
In 2023, it is more clear than ever that there is an ongoing war for top talent. This war has been made even fiercer due to the inability to find the most talented employees.
74% of US companies said they are finding it hard to hire top talent. This talent scarcity has been attributed to factors such as the Great Resignation, a phenomenon that became popular in the aftermath of the Covid-19 pandemic. It led to many top talents quitting their jobs in search of fulfillment and happier lifestyles.
Others are also quitting permanent roles in search of remote freelancer jobs, as the pandemic has shown them that they need not leave their house to work in organizations of their choice.
Then there has been the VUCA phenomenon, which stands for Volatility, Uncertainty, Complexity, and Ambiguity. These terms describe the different situations affecting organizations in the business world. As a result, they are not just looking for any kind of job applicants but ones that are adaptable, teachable, and prepared with transferable skills to navigate uncertain times.
This has led organizations to review their talent acquisition strategy and seek solutions to not only retain their employees but also to recruit top talent. One of the most strategic yet overlooked ways to attract top talent is through public relations campaigns.
Let's examine 5 ways organizations can leverage PR to attract top talent to your organization.
1. Lends Credibility to Your Organization
One of the significant benefits of public relations is how it lends credibility to your organization. Top talents will be more willing to work with you when there is credibility. This is because credibility builds trust and allows the top candidates out there to believe that they are making the best choice to join your organization.
How can an organization achieve this using PR? By levering the positive experiences of existing employees. The employees of the organization are its number one ambassadors. Therefore, by adopting PR, one of your strategies will be to instill credibility and integrity in the minds of the existing employees as a core value of the organization.
Every employee should go about their day-to-day activities with a high level of credibility, whether they are senior managers or junior analysts.
Through PR, you are also more open to sharing news about your organization. For example, you can leverage the news or press release section of your website or social media to talk about the goings-on in your organization.
An example of a brand that does this regularly is PepsiCo. They use their website to give updates about their latest endeavors, such as a change in leadership, progress reports, and new partnerships.
PR also helps you manage negative news about your organization by openly addressing facts and dispelling any rumor that may portray you in a negative light. Pepsi did this after they received backlash for their "Join the conversation" ad featuring supermodel Kendall Jenner.
It should be noted that using PR to build credibility is not a one-time thing. Your organization can not just take action once and then rest on its laurels. It requires continuous effort to achieve and sustain this goal.
2. Builds a Positive Image
How your organization is portrayed could be the difference when top talents try to decide if they should work for you or your competitors. PR is a powerful tool you can use to create a positive image of your organization. More importantly, PR positions you as a top-notch brand that cares about its image and is willing to go the extra mile to protect it.
One way to build a positive image through PR is through Corporate Social Responsibility (CSR), where organizations engage in social causes to be known as a brand that gives back to society.
An example of this is the Google Impact Challenge Accelerator. This program was channeled toward various causes, such as community support, social enterprise funding, and empowerment of women and girls. They also used the opportunity to display their core values.
According to a LinkedIn Talent survey, 72% of employers agreed that having a strong employer brand improves their chances of hiring top talent. You can easily use PR to display the amazing work culture of your organization, your business goals, the healthy work environment, and your support of your employees.
You can also use PR to showcase your tactics to improve employee relations. You can also use a public relations strategy to show how you reward employee performance and your investments in their growth through different learning programs.
All these will help you in your quest to attract top talent to your organization.
3. Attracts the Target Audience
Another benefit of a strategic PR campaign is its ability to attract the target audience, which, in this case, is the top talent you want to join your organization. So, for example, you can post interesting content about your brand on social media or your blog that is designed to engage with your target audience.
In the image below, Interswitch, a fintech company, posted a certificate they had received for being a great workplace. In the post, they restated their desire and mission to create an environment where talent can grow and thrive. This will go a long way in helping them attract the best talent in their field who prioritize having a clear career path.
If you prefer to publish your content on your website blog, optimize the blog article to ensure it attracts the right audience. You can do that by checking the density of a keyword you're targeting and ensuring other SEO elements are taken care of. This will ensure that your article comes up when your target market goes online to search for relevant content.
The content could be about how your organization develops its employees. It could also be about your accomplishments in your industry and the work your team put in to achieve this success.
4. Provides Added Value
PR helps you position yourself as a value-based organization. For example, if you are in the retail industry, while your competitors are focused on promotional campaigns to attract top talent, you can work with your retail PR agency to put out beneficial thought leadership content for your target audience. This includes guides, free courses, whitepapers, and articles.
Not only is this cost-effective, but it is also a differentiating factor between you and your competitors. However, you must ensure that your content is of the highest quality. It must also be genuine and relevant to the times in order to connect with the audience.
Putting out good content also shows that you are more concerned about providing value and educating your audience. Through the thought leadership content, your brand awareness will increase organically, and your reputation will improve.
In addition, you can share case studies of how your organization has improved your customers' lives, including testimonials from these customers. You can also take part in speaking at industry events to connect with people in person.
For example, you can speak at community events like talent fairs. There, you can share your expertise on what it takes to succeed as an employee in an organization. This will likely attract people to want to work with you.
An example of an organization that does this is Amazon. They organize a career fair called "Amazon Job Day," inviting talent from around their region to attend. The fair consists of activities such as career coaching, training sessions, and career advisory services for job seekers.
Another way to provide value is by allowing potential talent to reach you for advice or inquiries. This can be done through email or Voice over Internet Protocol(VoIP). You can contact VoIP service providers to help you install and get it ready for use. This can be a game changer in the modern world of remote workplaces and digital nomads who may have the skills your organization needs to move to the next level.
5. Generates Leads to Build a Talent Pool
The good thing about PR is that it can reach a wide range of people. Gaining the four aforementioned benefits of public relations helps you attract a large number of top talent that you can add to your talent pool.
You can then utilize your applicant tracking system whenever you do not have a great amount of time for recruitment, you can use this existing list of qualified prospects to hire faster. The candidates that were not chosen in the recruitment process can be kept in the database of your ATS and considered for the next recruitment cycle.
In Closing
The key benefits of public relations in attracting top talent far outweigh the cost. PR helps to add credibility to your organization. It makes the top talent out there be more convinced about your organization as a great place to work.
PR also helps to build a positive brand image. You can exhibit your workplace culture and the strong relationships among your employees through PR. Further, it helps you attract your target audience, that is, top talent. By using your media channels, you can reach a larger audience consisting of the best talent and entice them with your value proposition.
While your recruitment marketing campaigns' primary goal is to generate leads and build your talent pool, PR also helps you achieve this. By utilizing different channels, such as your social media platforms, website, emails, press releases, etc., you can attract many leads to apply for open roles in your organization.
Therefore, after exploring the 5 ways organizations can leverage PR to attract top talent you must create and review your PR strategy to be more prepared than other organizations in the war for the most skilled employees.