How To Find A Remote Work Job With Jobillico
Find your new job!

Look for your perfect career match with the Jobillico job search!

Search Now!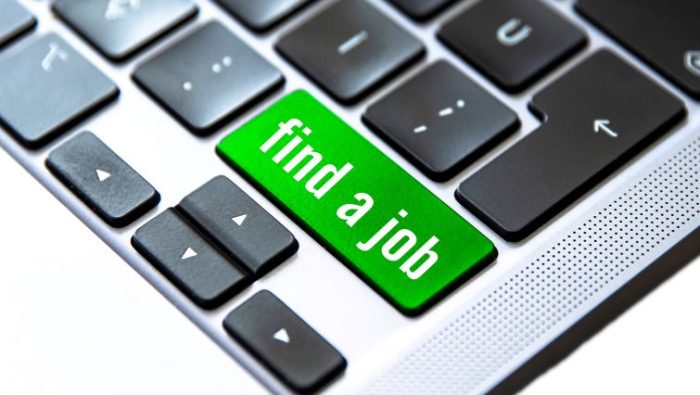 Publié le 17 August 2022
For candidates wondering how to find a remote work job with Jobillico, the process is simple, straightforward and proactive.
Remote and hybrid working arrangements have never been more popular. The onset of the pandemic led to a massive increase in the number of people working from home. After navigating these new working arrangements for over 2 years in many instances, people have grown familiar with the many benefits – and drawbacks – of remote work. While there are some difficulties presented by remote work, studies and polls have shown that a majority of professionals prefer remote work jobs and hybrid working arrangements. 
For people wondering how to find a remote work job with Jobillico, we are here to help. As the largest Canadian job board, we host thousands of remote job opportunities for all different types of organizations in various industries. Regardless of your location, you can find a remote work job with Jobillico that will provide you with a good salary, important benefits and the flexibility you desire.
Why A Remote Work Job?
There are several reasons why remote work jobs have proved to be very popular with professionals in all industries and fields. Some of the most commonly cited reasons include:
–Better work-life balance: The improved ability to maintain a strong balance between a career and personal life is one of the strongest benefits enjoyed by remote workers. With more time on their hands, people employed in remote work jobs often find it easier to complete their work tasks and spend quality time with family and friends.
–Improved comfort: Many people simply enjoy the comfort of working from their own home. There is no dress code, they have complete control over their work environment and don't have to worry about interruptions from coworkers.
–No commute: The average worker pre-pandemic spent 26 minutes commuting to and from work everyday. By not having to get in a car, a bus or ride a bicycle as a result of remote and hybrid working, people received dozens of hours of their life back each month. 
–Increased productivity: Despite the fears of many organizations and business leaders, studies have shown that it is entirely possible for productivity to improve – or at least remain at the same level–- while working remotely. People feel that they have proved they can complete their work tasks on-time and at a high level.
–More employment options: One of the best benefits of remote work jobs is that it dramatically increases the number of available job opportunities. Without being limited to geography, qualified professionals can look for jobs based in different cities or even different countries.
If you are ready to build your successful career while working from home, you can get started by learning how to find a remote work job with Jobillico.
How To Find A Remote Work Job With Jobillico
Create Your Free Account
Jobillico provides a proactive recruitment solution for job seekers and employers looking to find the perfect job opportunity. Finding a remote work job with Jobillico starts with creating your free account and making your profile. This account includes your basic information, skills, qualifications, experience, certifications, and all other relevant information that will help you connect with your desired job role. Your account is active 365 days a year, making the job search and research process easier. Instead of creating a new account for every job, your Jobillico account is used to apply for as many jobs as you want through the Jobillico job board.
Write Your Remote Work CV
Writing a resume and cover letter is an important part of the job search process, and it would be a mistake not to customize them for specific job roles. When applying for a remote work job with Jobillico, you should write a CV that highlights the skills and abilities that will allow you to succeed in a work-from-home environment. This includes working independently, completing all tasks on-time with minimal supervision, excellent communication and collaboration skills. Perhaps most importantly, the ability to adapt is vital in remote work job roles, as circumstances can change very quickly and employers want to know that workers will be able to react as quickly and effectively as possible.
Use Keywords and Filters
Part of the Jobillico job board is the ability to utilize keywords and filters in order to find your dream job opportunity. You can include any keyword in your job search that will help you find the right role. Looking for a remote work role as an administrative assistant? Simply include the keywords "administrative assistant" and "remote work" in search and you'll find all available job posts with these words. Be sure to include some of these same keywords in your Jobillico profile, and this will allow organizations recruiting for specific job roles to identify prospective candidates in the same field. There's even a filter that allows you to only see jobs specifically designated as remote work.
Utilize Advanced Search Features
For people searching for a remote work job with Jobillico, there are several advanced search features that can customize the job search. You can look for jobs in a specific salary range, at different experience levels, with different educational requirements, in a certain type of company, with work shifts offered at specific times of the day and more. If you are looking for a mid-level position that requires a diploma and offers afternoon start times, you can find a remote work job that matches your exact requirements.
Set Job Alerts
Once you have created the criteria for the exact type of job opportunity you are looking for, you can use your Jobillico account to create an alert. This means that whenever a new job is posted that matches your exact criteria, you will receive an alert in your Jobillico account and sent straight to your email address. Then all you have to do is apply using the information already found in your profile, and a potential employer will have your application right away. You will never miss an opportunity, and be able to apply for any job quickly and simply.
Remote and hybrid working jobs are the future of employment for people in all different types of sectors. With the popularity of these working arrangements and the benefits offered to employees, it's clear the organizations must adapt in order to remain competitive and recruit the most qualified applicants. For anyone wondering how to find a remote work job with Jobillico, it's as easy as creating your free profile, finding the job you want and applying.
Don't wait. Apply today and you'll be happier.