7 Of The Most Profitable Degrees in Canada
Find your new job!

Look for your perfect career match with the Jobillico job search!

Search Now!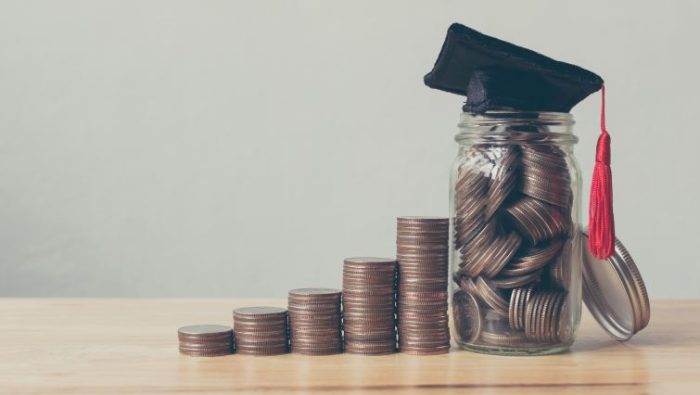 Publié le 10 September 2021
Building a strong career starts with an education. Learn about 7 of the most profitable degrees in Canada and see how a university education can help you achieve your career goals.
Education is the foundation of any successful career. Professionals in all industries, sectors and job fields need to prioritize learning at each stage of their career. A university education has long been seen as a key component to a professional career. The truth is that there is a demonstrable link between jobs that require a university degree and consequently offering a higher annual salary, it's not just something printed on a poster from the 90s.
A university education is more than an opportunity for learning and study, and it is also a requirement for many different careers. While a university degree is not an absolute necessity for people to have successful careers, it does open up certain career paths that would otherwise be closed. For those who choose to pursue one of these career paths, there can be some serious financial rewards.
7 Of The Most Profitable Degrees in Canada – Annual Salary
Software engineers design and create computer programs, software and applications that can be used for virtually anything. As all types of businesses move to adapt to the digital marketplace, software engineers who can create straightforward programs with wide-ranging applications will continue to be in high demand.Software engineers often work at large tech companies, design cutting edge software designed to tackle the most pressing problems faced by today's business leaders, all with an effective UI.
While it is possible to get computer and programming-related jobs with diplomas and certifications, a Bachelor's Degree in Computer Sciences will be a requirement for the majority of software engineering jobs. These jobs will often come with a good average annual salary, and offer benefits and security that will appeal to recent graduates from software engineering programs.
Find available software engineering job opportunities and apply today.
Civil Engineering –

$67,395
Civil engineers design, plan and oversee large-scale construction projects. They are involved in every aspect of the process, from land survey and initial design to overseeing construction and performing final site inspections. It is a rewarding and stable career for those who want to make a real impact on the landscape of their communities.
Civil engineers can work for private construction companies and municipalities and public work departments of provincial and federal governments. There is specific knowledge required to be a civil engineer, with a Bachelor's Degree being a requirement for virtually job roles, additional degrees and certifications in specific components of civil engineering will also be an asset for those looking to enter the profession.
Find available civil engineering job opportunities and apply today.
Much of the world is run by machines, and these machines need expert mechanical engineers to ensure they continue to run correctly and efficiently. Mechanical engineers can design, maintain and repair all types of machinery, working for commercial and industrial clients.
The specific knowledge and skills needed to be a mechanical engineer means that a Bachelor's Degree in engineering will be a requirement for those seeking to enter the profession. Aspiring engineers need to display a commitment to continuous learning about new technological development in order to meet the changing needs of their clients.
Find available mechanical engineering job opportunities and apply today.
Accountants are financial specialists who track and analyze financial data for their clients. They can work for large businesses and organizations including banks and investment firms, or go into business for themselves providing financial accounting services for individual clients, providing a great deal of career flexibility.
Given the highly complex nature of financial data, and the legal requirements governing income, profits, salary, expenditures and taxes for businesses and individuals, a university degree in accounting will be a requirement for all those looking to join the profession, as well additional CPA accreditation and other certifications.
Find available accountant job opportunities and apply today.
Pharmacists provide people with medications and information they need to treat illness and maintain their health. It requires strong and specialized knowledge of many different forms of medication and treatment options, necessitating a university degree in pharmaceutical studies. They work closely with members of the public and play a key role in the health care sector.
There is projected to be a shortage of qualified pharmacists in coming years, so once aspiring pharmacists are accredited and passed all provincial requirements they will likely be able to find stable employment. Many pharmacists also own their own pharmacies, or are the official franchisee for larger pharmacy chains, providing additional business and career development opportunities.
Find available pharmacist job opportunities and apply today.
Being a doctor and working in health is an incredibly demanding profession, and one of the few benefits is the possibility of strong financial rewards – after paying off record amounts of student debt, of course. People who have a medical degree do not only become doctors, but can also pursue opportunities in medicinal research and redevelopment. A university degree in medicine is that start of professional path than can lead to many different careers, including:
Medical doctor
Specialized surgeon
Sports medicine
Medicinal and pharmaceutical research
Find available job opportunities in the health care sector and apply today.
The world is made out of data, and every business wants a piece of it. A university degree in data science, can lead to a career in data analysis and statistics. Employment opportunities can be with everyone from municipal governments and small businesses to large international corporations.
The skills abilities that data scientists gain while earning their degree are very valuable to big companies who use data to find any new trend that will give them an edge on the competition. Consequently, they are willing to pay competitive salaries for those who are qualified to gather, analyze and breakdown complex data from a number of different sources.
Find available data science job opportunities and apply today.
Education is the foundation of any long and successful career. A university degree is a strong asset in the job market, and is a requirement for a number of different professions in a variety of sectors. People seeking to build a strong and financially successful career should consider one among 7 of the most profitable degrees in Canada.
Don't feel that a university degree is in your career plans? Take a look at some high paying jobs in Canada that don't require a university degree.