Accountant
Accountants track, analyze and record financial and numerical data. They can be employed in both the private and public sector, working for federal or provincial government departments and agencies, and for privately owned companies and individual people. They are responsible for doing everything they can to keep finances within budget and in order, while also following all financial laws and regulations. From proposing budgets and analyzing sales, to preparing financial agreements and filing taxes, accountants have an important role to play in the financial stability of their employers. For people who love numbers, math and organization, this is a stable career path with many professional rewards. In Canada, many pursuing this career complete specialized education to become a Charted Professional Accountant (CPA). This certification offers many more opportunities job opportunities and it's a requirement for certain positions.
A degree/diploma in accounting, business, commerce, economics, or finance

Certification by CPA Canada as a Charted Professional Accountant

A passion for numbers and solving numerical puzzles

Very strong organizational and analytical skills

An understanding of financial laws, regulations and rules
Accountants gather, organize and analyze financial data. If they are employed by the government or a large company, this will be part of ongoing projects and tasks, while if they are employed by individuals this work can be done on a case-by-case basis. They can be in charge of analyzing sales and profits, issuing paystubs, updating financial records and additional related tasks. Accountants also do a great deal of tax prepping, searching for deductions, submitting claims and complying with audits. Strong organizational skills are needed to order to track ongoing projects and properly update records on a daily basis.
Gather and record financial and numerical data
Update records and filings for accuracy
Analyze finances for corporations, businesses and individuals
Track sales, income and expenditures
Determine methods to save and effectively use financial resources
Prepare presentations and reports analyzing financial activity
Prepare budgets and manage payroll for businesses
Prepare tax returns and identify claims and dedications
Project financial results for the week, month, and year
Groupe AZUR inc.
Montréal-QC
Published since 9 day(s)
Apply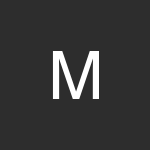 MNP LLP
Ottawa-ON
Published since 4 day(s)
Apply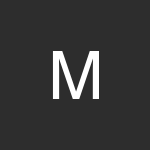 MNP LLP
London-ON
Published since 1 day(s)
Apply