9 Questions To Ask During Your Job Interview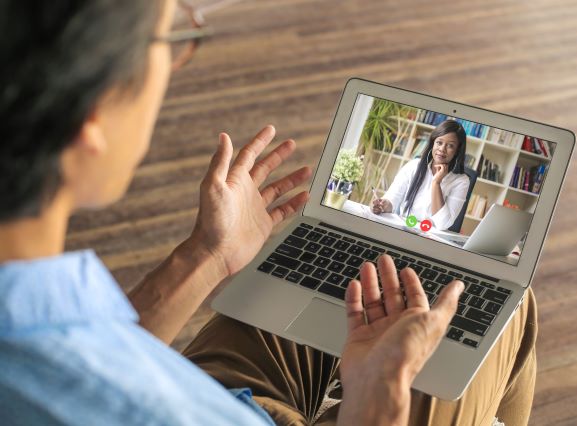 Publié le 3 December 2020
To learn everything you need to know to make an informed regarding your professional future, there are 9 questions to ask during your job interview.
The recruitment process is constantly changing to reflect the modern work environment, and a firm shift has taken place as a new generation has entered the workforce. As a job applicant in a new decade, you now find yourself with more power in the recruitment process than ever before. This gives you the opportunity to play a much more active role in the process, including during your job interview.
Arriving to your job interview prepared with questions to ask the hiring manager will provide you with important information about the job role and the organization. You will then be able to make an informed decision when considering how this role will benefit your career. This will also help a hiring manager see you as an engaged candidate who has clearly put an appropriate amount of thought into this job opportunity.
Given the ongoing COVID-19 pandemic, it is still important for businesses to prioritize the health and safety of employees and customers. This means that for the time being a large amount of interviews will be conducted virtually, and many for remote work job roles. When having your virtual job interview, it is still important to ask these questions, as they speak to how a company will support their employees and put in the effort to create a safe and supportive work environment.
9 Questions To Ask During Your Job Interview:
"Is this a new position or do the previous employee resign?"
This question is beneficial for two reasons. First, it lets you know if a company is expanding and looking to add new workers or even creating a new division. If this is the case, it will let you know that there will be multiple new employees or if you will be joining an existing group. Secondly, it lets you gain information regarding the turnover rate in the workplace. If a number of previous employees have left their position it is an indicator that there may be larger issues within the company. This will help you to make an informed decision when you receive an employment offer.
"What is the dress code?"
You don't have to arrive at a job interview in your most formal outfit, but given the fact that 65% of bosses acknowledged that attire could be a deciding factor when hiring, it doesn't hurt to err on the side of caution. While traditional office attire has greatly evolved more in favour of business casual attire, many companies do still have a certain expectation of how employees will present themselves. Simply ask a hiring manager or recruiter during your job interview what is typically worn around the office. That way you won't have any problems choosing what to wear on your first day. If your job interview is being conducted in the workplace itself, a quick look around will let you know if jeans are considered acceptable.
"What is a common mistake you see in the first week?"
It is completely unrealistic for company leaders to expect newly hired employees to make absolutely no mistakes while adjusting to a new role. In fact, they likely see multiple new employees make similar mistakes and errors during training and on-boarding. By asking a hiring manager about repeated mistakes they have seen from new hires, it proves that you are thinking ahead to how you can be a productive employee as soon as possible. This also shows that you value a hiring manager's firsthand experience and knowledge of their workplace. 
"Is there the possibility of a performance-based bonus?"
Salary and financial compensation are understandably strong factors that candidates consider when deciding to accept a new job position. Hiring managers and recruiters should be prepared to discuss the financial details of a position, making it an important question to ask during a job interview. Bonuses are not uncommon, but can fluctuate from company to company. You should ask about a company's policy regarding bonuses, both for your own knowledge and because tying it to your output and achievements demonstrates your commitment to producing quality work. 
"When will you be making a final hiring decision?"
The recruitment, application and job interview process is not a short one. A 2018 survey found the total hiring process, from posting an available position to signing a new employee to a contact, lasts an average of 38 days. With multiple candidates being interviewed over the course of 1-2 weeks, it's difficult to judge when you can expect to receive an employment offer. By asking a hiring manager when they expect to make a decision, it will help you plan ahead while also showing your eagerness to begin. If you are interviewing for multiple job positions, having a firm date in mind can help you make a decision should you receive more than one employment offer.
"What is the biggest challenge facing the company?"
Companies need to be committed to thinking ahead and reacting to the latest changes in their field. By asking a hiring manager about the challenges the company is facing, it demonstrates that they are actively thinking about their place in the industry. A company who does not see any potential challenges is likely not performing an honest appraisal of themselves, and may be unprepared to properly react to any unexpected disruptions. Conversely, when the recruiter answers this question honestly, it lets you know where you can focus your efforts to improve the company.
"What are the expectations for an employee at the end of their first month versus the end of their first year?"
There is a learning curve with every new employee, and what you do on day 1 will likely be very different from what you do on day 100. This question is an opportunity to learn more about the type of expectations you will encounter in your new position using specific benchmarks in time. If the hiring manager describes the end of your first year as being very different than the training period, it shows the growth potential of the job role. Career growth potential is consistently ranked by job seekers as one of the most important factors when accepting a job position. Phrasing the question in this manner will give you the same info, without being as blunt as to ask how soon you can expect a promotion.
"What is the next step?"
It is best to end the job interview on a positive and optimistic note. Asking a recruiter to proceed to the next step of the recruitment process displays your eagerness and enthusiasm for the role. In many cases, the job interview is not the final part of the recruitment process. There are often aptitude tests and personality assessments that recruiters will use to select the right candidate. Asking this question is a quick way to learn about any additional steps you need to complete before receiving an offer of employment.
"How have you supported your employees during the COVID-19 pandemic?"
The past year has been fraught with a level of hardship that no one could have predicted. The ongoing COVID-19 pandemic continues to have devastating effects on people from all walks of life across the country and the world. As distancing measures, lockdowns and remote work became the new normal for millions, people have been forced to decide if continuing to work is worth jeopardizing the health of themselves and their families. Of course, considering this to be a choice is a great privilege, because many people simply do not have the option to stop working or find a work-from-home job. This pandemic has laid bare the relationship between employees and employers, how society views essential workers, and which companies go out of their way to support their employees, and those who do not.
It is more important than ever for companies to put the health and safety of employees and customers first. By asking how they have adapted to the dramatic side effects that the COVID-19 pandemic has had on work, it will reveal a great deal of how much a company values their employees. Due to the fact that circumstances surrounding people's ability to work safely will continue to change for the foreseeable future, it's important to learn what plan a business has in place to adapt to this evolving situation. For instance, do they offer remote work or plan to continue it? Or what is their plan if necessary distancing measures render them unable to safely operate in person? With this knowledge, you can make an informed decision as to whether you wish to accept a job offer from this company.
A job interview is an opportunity for both a hiring manager and job seekers to learn more about each other and the available position. Given the power shift in recruitment in favour of the applicant, you should not hesitate to ask a hiring manager or recruiter for as much information as possible before accepting a new job role. Should you receive and accept an employment offer, having answers to 9 questions you should ask during a job interview will put you in a much stronger position to succeed in your new job role and quickly fit into the workplace.