How To Use Job Application Forms For An Efficient Recruitment Process
Find your new job!

Look for your perfect career match with the Jobillico job search!

Search Now!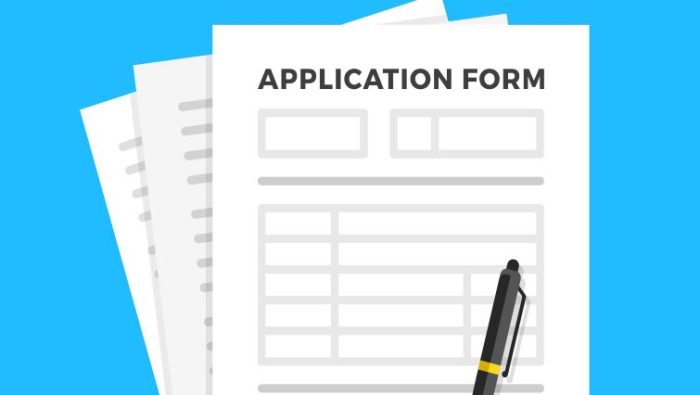 Publié le 5 December 2022
Want a smoother and more effective hiring path? Learn how to use job application forms for an efficient recruitment process.
Many employers find the hiring process tricky to get right.
The same is true for job candidates, who might be unaware of the preferred practices to ensure their best shot at securing an interview. For both, the job application form can be a useful tool.
Why? Because it provides an additional line of communication between the candidate and the recruiter. It gives candidates greater insight into a company's practices, while also providing hiring managers with more relevant information.
In fact, recent research by Talent Board shows us that the percentage of candidates that were willing to increase their relationships with employers following a positive hiring experience, rose 24% in North America from 2019. At a time when businesses are struggling with hard-to-fill vacancies, we are seeing labor markets tilt in employees' favor. Consequently, it's no wonder that hiring strategies are shifting.
Are you a beginner to using job forms, or are you an expert simply looking to recap your knowledge? This article will explain everything you need to know; the steps, benefits, and challenges of how to use application forms for an efficient recruitment process.
What is a job application form?
A job application form is a document that is sent to prospective employees.
It typically contains a list of pre-set questions along with blank fields, which the candidate must fill in and return to the employer. As part of the overall employment process, the application form is often submitted alongside a resume and/or cover letter.
The purpose of a job application form is to provide the company with further details on a candidate. For example, by asking questions that are relevant to the everyday processes of the role, such as a "What would you do in this scenario?" type question. This delivers insight into the suitability of a candidate based on more niche, but relevant, criteria.
How important an application form is varies depending on the employer. For some, it will be the main resource used in the hiring process. On the other hand, it could simply be used as the first step to screen candidates for the following, more crucial interview phase.
Free to use image sourced from Pixabay
Types of job application forms
There are several types of application forms in use today. Here are 3 of the most common:
Paper forms
The classic job application form. A paper form is exactly that – a sheet with a list of questions and blank spaces for answers. These are handed out to prospective employees by either the company or its recruitment agency. The candidates must then return it later at which point it will be reviewed by the hiring manager.
Digital forms
Digital forms are those filled in on laptops, smartphones and tablets. They are hosted on a webpage, either on the company's own website or on a third-party provider.
An advantage of using digital forms over paper forms is their ease of access. Anyone with a strong internet connection may upload their answers and return them to the employer soon after.
Email forms
A subset of the digital form, an email form is a questionnaire sent directly to candidates via their email inbox. Often sent as a downloadable pdf file, and the applicant is encouraged to use a change PDF to Word for free tool to edit their responses.
An advantage of this is that it pushes the form later in the hiring process, meaning you won't see any reduction in initial applicants (since they won't be put off by the requisite to fill out extra info). It also has the benefit of allowing for a personalized message to entice the applicant.
Why use application forms?
There are 2 main arguments for using job application forms.
It helps candidates successfully apply for their preferred roles
It helps recruiters find the most suitable candidates
We will examine both of these aspects in turn.
How does it help candidates?
Job application forms allow candidates to make the best possible first impression.
They often ask leading questions, which are intended to encourage a candidate to research the story and ethics of a business. If a candidate has found their dream job, they could spend extra time crafting answers that will make their application truly stand out.
How does it help recruiters?
The advantages of using job application forms for recruiters are extensive, but here are some of the most compelling arguments to demonstrate why you should adopt this recruitment tool:
You will gain insight into your candidates
An application form can be tailored to the specific role a candidate is applying for. It could prompt answers on a candidate's skills, personality, and work values, that may not be revealed in their resume or cover letter.
For example, it might pose common work scenarios to the applicant, so their responses can be evaluated. This could either be done by multiple choice or by a written answer.
You can easily compare candidates
By asking applicants the same set of questions, it ensures a consistent standard is met.
For digital forms, candidate answers will usually be exported to a single data repository, such as a spreadsheet. From here, applicants may be ranked by the number of questions they answered correctly. This allows for an unbiased initial selection process, after which the strongest candidates' resumes may be read or considered for further interviews.
It can make your hiring process cheaper
If implemented successfully, an application form will provide a streamlined flow of promising prospective candidates.
That's because the unsuitable candidates are filtered out much earlier, meaning company resources are not wasted on hosting unnecessary job interviews. When you consider that according to Zippia's research the median cost per hire is $1,633 in the USA, you can see how it quickly gets expensive. Finally, you have the benefit of picking better employees, who are likely to stay with your company for longer.
Image sourced from zippia.com
Challenges of using application forms
New approaches provide us with solutions to old problems, but often, new challenges arise in their place. This section covers a few of the most pressing issues for employers that use application forms:
It's an extra step for recruiters
To create a perfect application form, a company must invest time in writing and deciding on the best questions to include. If the questions aren't relevant, the answers you collect will be worthless.
That means you may have to write a brand-new set of questions for each advertised role. This adds a new time-consuming task to the hiring process, so be sure to train your recruitment staff accordingly. For example, by asking a standard set of opening questions, then using a separate PDF for the customized ones below.
It may put off some candidates
Application forms aren't for everyone, and some prospective candidates may refuse to fill them out.
The effect of this is a narrower reach in terms of responses unless you make efforts to mitigate that applicant 'pain point'. For example, you could make the job form optional – being just one of the many application types you accept.
Alternatively, you could offer compatibility with professional networking sites. For example, LinkedIn now offers an "Apply with LinkedIn" button to be shown on your form, allowing for a speedy and automatic entry of required fields.
Image sourced from orgnostic.com
It's not suitable for all roles
Some roles, such as managerial positions, may not be suited to the application form approach. In these instances, it might make more sense to focus on a candidate's résumé-listed employment history.
Equally, applicants in creative industries may shy away from using job application forms. For some, it may not support the preferred file type, such as a portfolio of audio or visual work which are needed for creative-based job roles.
Top features to include on your Job Application Form
Contact details
The most crucial details to collect are the candidate's name, phone number, and email. It should be at the very start of the job application form so as to not be missed.
Education and employment history
The next thing to ask is for details on relevant experience. These are some of the most objective details you'll be collecting from the applicant, so it might be time-consuming for them to find all the relevant info. You may offer features like slider bars or drop-down menus to make this process easier.
Ranking of skills
The skills section is more subjective because you're trusting the candidate to give an honest assessment of their skills.
One useful approach is to ask them to rank their skills, either against each other or on a linear scale of 1 to 10. You can then ask for additional comments; the keener applicants will typically provide more details here. It shows their understanding of the job, and why they think they have the skills to succeed in the role.
Multiple choice questions
It's important to give your candidates a glimpse of the responsibilities that role entails.
You can do this by posing hypothetical questions about scenarios in the workplace. For example, when they might escalate a matter to a superior, and by which means. This gives a useful insight into the personality of your applicant and whether they will be a good fit for your team's style.
Problem questions
As well as collecting multiple choice question data, you'll want to see some more complex answers from your applicants.
Problem questions that invite more complex thought will work well here. By reading their reasoned judgments, you'll gain an understanding of how they work, the way they go about solving problems and how you should welcome them onto your team.
Optional personal statement
If you choose not to accept a cover letter with your application form, you should also include a personal statement field at the end.
Prompt them with a statement like:
"Why do you think you would be a good fit for this role? This is your chance to wow us. Don't be shy!"
By doing this, you're inviting the candidate to sell their application to you. It will let them talk about the things that make them stand out, and is important for making the final decision.
Conclusion
Knowing how to use job application forms for an efficient recruitment process will help you find the right candidate for any job role.
Hopefully, by now, you have learned what goes into a good application form. One strategy is to invite your recent hires (1 year+) to write some of the questions for you. After all, they will know what is required of the job, and the sorts of questions that will be useful to ask.
If you're just getting started, consider making the job form feature optional for your first batch of recruits. You may then compare it to your other processes, like collecting résumés, cover letters, and standard NDA templates.
Whatever approach you take, make sure that your form is personalized. Remember, you are selling your business to the prospective candidate here, too!