The Best Canadian Employers for Young People in 2021 (Part 1)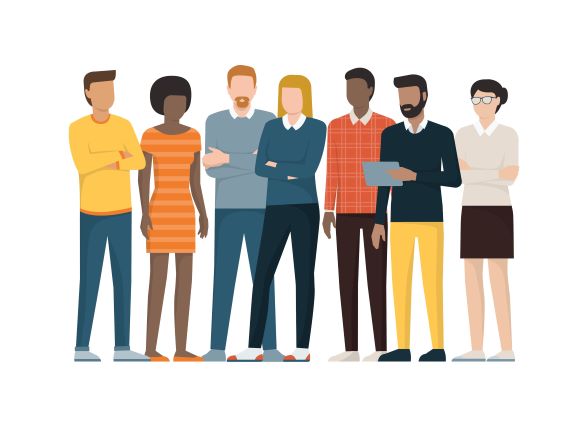 Publié le 27 January 2021
The best Canadian employers for young people in 2021 provide numerous career opportunities across the country for young people entering the workforce.
As young people graduate from school, they look to enter the workforce and start their careers. While much is different for the newest class of graduates, what remains true is that they want to find good jobs where they work hard, collaborate with others, make a difference and forge a long-lasting career. There are undeniable challenges facing young people starting their careers in 2021, but it must be said that there are still in-demand jobs and career opportunities to be found in multiple industries and job fields.
Every year since 2002, the Canada's Top 100 Employers project has released their list of Canada's Best Employers for Young People. 2021 sees the release of the 19th edition of the list, which is still providing incredibly useful information for young people looking to start their career. While the online list is presented in complete alphabetical order, breaking it down by industry presents an interesting look at the specific industries that are going out of their way to attract and recruit qualified people at the beginning of their career.
The Best Canadian Employers for Young People in 2021
Source: the Canada's Top 100 Employers project
Academics
A good education is still a very valuable asset in the job market, and a career in academia can be a perfect fit for young people committed to learning and growing in this setting. There are different career options, some of which require obtaining Graduate and Doctorate degrees or working in research-based roles.
University of British Columbia
Advertising & Media
Media production has experienced ups and down over the past year as the result of necessary restrictions, but media companies know that they have an audience that will continue to consume their content offers. They will continue to recruit young workers with fresh and creative ideas about how to connect with an audience.
Aboriginal Peoples Television Network Inc. / APTN
Giants & Gentlemen Advertising Inc.
Auto, Manufacturing and Professional Services
Vehicles and products will continue to be purchased and sold, even during periods of economic hardship. The auto sector in particular is poised to see innovation and change as the consumers demanding for environmentally-conscience vehicles continues to increase. There are career options that will provide the change for young people to start careers dedicated to innovating and embracing technological change to improve the devices used on a daily basis.
Ford Motor Company of Canada, Limited
Schneider Electric Canada Inc.
Beverage
The Canadian beverage industry has weathered the ongoing pandemic, and in some cases have even seen sales increase in certain product categories. With products like coffee, soda drinks, alcohol and other beverage experiencing sustained customer demand, these companies remain in a good position to continue growth and add new employees to their teams.
Labatt Brewing Company Limited
Computer Tech & Software
The COVID-19 pandemic has laid bare the importance of computer technology in almost every industry and sector. Without workshare programs and video conferencing tools, many offices would have been grounded to halt. There is no sign that the pace of technology will slow down or even stagnate, and with this potential for longevity it is clear why so many companies in these industries are among the best Canadian employers for young people.
AMD / Advanced Micro Devices, Inc.
Consulting
In business, like life, it never hurts to get a second opinion. Consultants proved expert and well-researched information, guidance and support for businesses of all types and sizes. For young people able to think outside the box, examine data for signs and signals, and eager to help businesses succeed, consulting presents solid career options.
Boston Consulting Group of Canada Limited
Consumer Products & Retail
Nothing stops shopping, not even a pandemic. Even as retail businesses have had to adapt and chance, the companies that make popular consumer products show no signs of slowing down. The type of careers offered range from production and R&D to office work and corporate positions, providing varying opportunities for young people starting their careers.
Loblaw Companies Limited (Apply)
Samsung Electronics Canada Inc.
Stanley Black & Decker Canada Corp. (Apply)
Construction, Engineering and Technical Services
For young people interested in design, creative thinking and hands-on work, construction and engineering remain popular career paths. There is a strong technical knowledge requirement, along with the firm understanding how structures and components interact with one another. Some estimates state that the industry will require over 320,000 new employees to sustain growth, meaning that these companies are looking to recruit new talent and are among the top Canadian employers for young people.
Siemens Canada Limited (Apply)
Federal Employers
The Federal Government remains a large employer across the country. With various departments and agencies, there is almost always a need for to hire new professional ready to do important government work. Whether it is hiring employees to count the latest census, accountants to work with the CRA, or in any number of admin roles, there are plenty of viable career options for young people looking for a stable career.
Communications Security Establishment / CSE
Employment and Social Development Canada
Fisheries and Oceans Canada and the Canadian Coast Guard
House of Commons Administration
Financial Institutions
People understandably care a great deal about their money and planning for their financial futures. Banks and financial institutions have recorded profits over the past year, even in the midst of the pandemic recession. For people who love numbers and get intense satisfaction when a spreadsheet adds up perfectly, there are strong career options in the financial industry at major Canadian banks and credit card companies. Given the stability and average salaries that come with these careers, it clear why this companies remain among the best Canadian employers for young people.
Desjardins Group / Mouvement Desjardins
2020 was a year of economic hardship, and the new year will still have difficulties and challenge as people respond to the deadly effects of the COVID-19 pandemic. Even as businesses adapt to survive, they are still working to appeal to qualified young people entering the job market. It is these young employees who will be responsible for the continued success or failure of every business, and there are still opportunities for those looking to start their career.
This is only the beginning of our look at the best Canadian employers for young people in 2021. Be sure to come back soon for Part 2!