The 15 Most In-Demand Jobs in Canada in 2020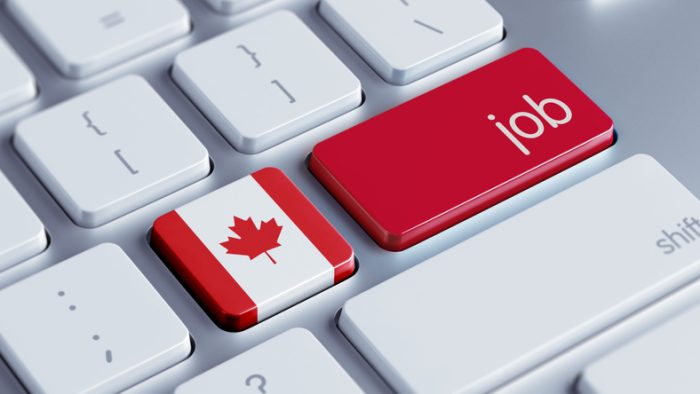 Publié le 23 September 2020
The 15 most in-demand jobs in Canada in 2020 are found in different industries across the country. Despite economic uncertainty, there are still opportunities for qualified job candidates.
The Canadian job market has experienced a year that no one could have predicted. The ongoing COVID-19 pandemic has had wide-ranging and devastating effects, including on the economy and job market. Many employers have been forced to readjust and alter their outlook for the year, and job seekers have had to look in different fields and areas as certain sectors experience layoffs and staffing reductions. In spite of this, people are still looking for jobs, and employers in certain sectors are still looking to hire qualified candidates for well-paying job roles.
Here is a look at the 15 most in-demand jobs in Canada in 2020.
1. Sales Representative
Sales Representatives, also known as sales associates, remain one of the most in-demand jobs in Canada in 2020. Even in uncertain circumstances, people still make purchases, and companies need employers to sell their products and interact with their customers. Sales representatives have to be experts on the products they are selling, and able to meet the most specific needs of demanding customers.
Qualifications for Sales Representatives:
Strong customer service skills
Highly sociable and outgoing
Results-oriented and objective-minded
2. Transport Driver
Transportation is a critical sector in Canada, and the current COVID-19 pandemic made this clear. Even during the height of lockdown and isolation, essential goods still need to get to their destination. From transporting food to grocery stores, products to customers and essential resources homes and factories, there are transport drivers available with valid driver's licenses in the correct vehicle classes.
Qualifications for Transport Drivers:
Strong focus and concentration
Punctuality and time management
Licensed to drive the correct class of vehicle
3. Receptionist
The receptionist plays a key role in the business environment, providing unparalleled customer service and helping clients address any issues they may be experiencing. They are often the person's point of interaction with customers, either in person, online or over the phone. Depending on the organization, receptionists can also have the additional duties similar to an administrative assistant.
Qualifications for Receptionists:
Strong attention to detail and organization
Adapt with both physical files and digital record keeping
An administrative assistant certificate/diploma (for certain jobs)
4. Welder
The welder is a mechanical technician who uses the techniques of welding to manufacture and repair machines, parts and other mechanical components. This is a trade profession that has been experiencing a shortage of qualified candidates for a number of years, with an estimated deficit of 400,000 workers by 2024. There is required training in order to learn how to weld correctly and safely, but many training programs also offer co-op and work placement opportunities. Once training is complete, there will be many job opportunities and room for career advancement.
Qualifications To Be A Welder:
Certificate/diploma in welding
Physically able to stand and work with heavy machinery all day
Mechanical skills and attention to detail
5. Web Developer
With the necessary COVID-19 restrictions contributing to a surge in online shopping, an increase of as much as 250%, web developers play a very important role in all types of businesses. They develop websites, applications and software that will allow companies to conduct business, sell their products and connect with customers. It's important for developers to be proficient in computer coding HTML, Javascript, Node, PHP and more.
Qualifications for Web Developers:
Tech-savvy and up-to-date on computer tech
Creative for UX and UI projects
Communication skills for troubleshooting and tech support
6. Business Development Officer
Business Development Officers, also known as sales representatives, are playing an increasingly large role in the corporate sales departments. They pursue new partnerships and work with existing corporate partners to develop projects and increase the reach and audience of companies. It is a sales-oriented role, which requires strong people skills.
Qualifications for Business Development Officers:
Bilingual in English/French
Sales experience
Communication skills
7. Day Labourer
Day Labourer is an extremely versatile job, performing many different tasks and filling different roles as needed. These can include moving, cleaning, repair and more. These are often shorter term roles in different organizations, completing tasks as needed before moving on to different responsibilities. This is an in-demand job role that can serve various industries and fields.
Qualifications for Day Labourers:
Strong mechanical skills and abilities
Able to perform physically demanding jobs
Versatile and willing to adapt to different roles as needed
8. Project Manager
Effective teams require strong leadership and guidance, which is the role of the Project Manager. The exact responsibilities of a project manager will differ from company to company, or even project to project. Their main role is to provide the team with the resources, vision and guidance needed to reach goals and successfully complete projects of all types of sizes.
Qualifications for a Project Manager:
Very strong communication skills
Great at managing teams of individuals
Ability to multitask and remain organized
9. Mechanic
No matter the state of the economy, machines and vehicles still need to run correctly. Mechanics continues to be an in-demand job, with opportunities in multiple industries and sectors. From construction and contracting, to mining and industrial tech, skilled and qualified mechanics will always work maintaining and repairing vital machines and equipment that keep the larger Canadian economy moving.
Qualifications for Mechanics:
Specific training and certifications
Keen attention to detail and focusing ability
Committed to learning new technologies and repair techniques
10. Human Resource Manager
With rapid changes in the workplace brought about by the COVID-19 pandemic, the role of Human Resource Managers is as important as ever. They play a vital role in maintaining a cohesive, supportive and respectful office, even when the workplace becomes virtual. With limited opportunities for hiring, HR Managers need to be sure that they have found qualified candidates who will excel in the job as soon as possible.
Qualifications for Human Resource Managers:
Strong people skills and communication abilities
Able to adapt and change quickly
Degree/certification in HR or related field
11. Nurse
Healthcare professionals have been in the news all year for their selfless work taking care of patients in hospitals, clinics and doctor's offices. Nursing remains an in-demand job, with the WHO going as far as to declare 2020 as "the year of the nurse". There are many positions available for Registered Practical Nurses (RPNs), Licensed Practical Nurses (LPNs) and Nurse Practitioners (NP). These jobs do require training and education, as providing quality health care takes specificalized knowledge and experience.
Qualifications for Nurses:
Degrees/Diplomas, license and certification in nursing and healthcare
Strong people skills and communication ability
Able to focus and may pay attention to details under stressful situations
12. Pharmacists
Pharmacists provide important medications and prescriptions for people across Canada. They also offer knowledge and guidance so that people know how to use their medications correctly and safely to maintain their health. Pharmacists perform a strong role in the community, often owning their pharmacies and employing others in various roles. It requires education and training to become a licensed pharmacist, and commitment to excellent customer service at all times.
Qualifications for Pharmacists
Education, training and licensed as a pharmacist
Attention to detail is very important to provide the correct medication
People skills and the ability to effectively communicate with the public
13. Architect
Even in periods of economic slowdown, construction, building and property development continues. Architect remains an in-demand job, as do many related to the construction industry. Architects design, plan and oversee construction, redevelopment and renovation projects of all types. They literally change the face of their community, working with large teams of people to accomplish big goals. This is a good job for anyone interested in combining the theoretical and the practical in one role.
Qualifications for Architects:
Specialized training, education and certification
Analytical skills and sound decision making
Creative thinking rooted in practical concepts
14. Graphic Designer
As many businesses move online, it's important to visually stand out in a crowded marketplace in order to gain customers. Graphic designers apply their artistic skills to create eye-catching and unique visual brand identities. They must have a strong creative eye in order to help their clients stand out and while also remaining informed of visual trends and patterns.
Qualifications for Graphic Designers:
Strong creative thinking and design skills
Familiar with design programs and software applications
Communication skills to work with clients and fulfill their needs
View Available Job Postings for Graphic Designers
15. Kinesiologist
People are more aware than ever of the importance of maintaining their physical health, even while working from home. A kinesiologist provides physical therapy and rehabilitation for people who have suffered acute injuries or are maintaining chronic conditions. They create custom programs that will allow people to exercise and improve their physical condition, alleviating pain and discomfort.
Qualifications for Kinesiologists:
Trained, certified and licensed to practice
Strong understanding of biology and physical fitness
The ability to effectively work with all types of patients with different needs
By considering the 15 most in-demand jobs in Canada in 2020, you will be aware of the opportunities that are still available in many different industries and job sectors. Once you find a job opportunity that matches your skills, experience and career path, prepare a resume and a cover letter and submit your application. Your perfect job opportunity is just a click away!