Security Guard
Security guards provide protection for people, locations, events and valuable property. It is an important role for responsible and serious-minded people who have been properly trained to address potentially dangerous scenarios. In Canada, security guards are required to undergo specialized training and receive the proper certification before beginning the job. Each province has its own specific requirements that need to be researched, although the qualifications remain fairly similar in each jurisdiction. Security guards may receive training related to crowd control, first aid and even weapons use. Typically, security guards will be employed by a security company who will then be hired be various third parties resulting in opportunities to work in a variety of venues. Some security guards may also be contracted for private security, working with individuals or smaller groups.
Meet provincial age requirement with a clean criminal record

Graduate from an accredited training course or program

Complete provincial licensing exam and receive license (e.g. Ontario Security Guard License)

Be currently certified in CPR/Emergency First Aid

Have strong interpersonal and leadership skills to manage large crowds
A security guard provides security and protection services for people and venues. Depending on their employer, they may be providing event security at large events and locations, or private security for individuals or small groups of people. Their daily responsibilities include assessing situations for possible threats and using security equipment and their observational skills to prevent criminal activity. A good security guard researches the location before hand and creates plans to address a variety of situations. They coordinate with other members of their security team, venue staff and – depending on circumstances – law enforcement officials to ensure adequate safety. Security guards may be required to act quickly to diffuse dangerous situations in order to ensure the safety of their clients and the public.
Travel to and assess locations and venues
Organize entry and exit of restricted locations
Check logs and reports of other security team members
Patrol and monitor area for suspicious behavior
Prevent criminal activity from occurring (theft, breaking and entering, etc)
Sign-in visitors and authorized personnel and check security passes
Coordinate with other security guards
Detain or escort rule-violators away from the premises
Contact law enforcement officials when appropriate
Escort important or valuable asset (money, equipment)
Use security equipment and even weapons when necessary
Provide immediate assistance during emergency situations
Write and update reports and security logs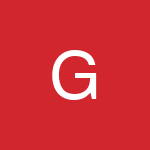 Grand River Hospital
Kitchener-ON
Published since 7 day(s)
Apply University of Waterloo
Waterloo-ON
Published since 26 day(s)
Apply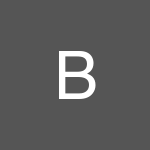 BC Public Service Agency
Chilliwack-BC
Published since 13 day(s)
Apply