Physiotherapist
For those dealing with chronic injuries and physical discomfort, mobility issues, muscles aches, stiffness and pain, physiotherapists are incredibly important. They are healthcare professionals who provide customized care to address the physical issues of clients, helping them to heal from injuries and improve their physicality. Physiotherapists can work in hospitals, clinics, offices and in homes to offer private care for clients. Physiotherapists can be affiliated with a clinic, join together to form a joint practice, or they can offer individual one-on-one care. There is the potential for physiotherapist to have a great deal of control of over their schedule and client base, offering both security and a certain amount of career freedom. It requires an in-depth knowledge of human anatomy and the latest therapy techniques. A University degree and a provincial license are required in most Canadian jurisdictions. For example, passing the Physiotherapy Competency Exam (PCE) administered by College of Physiotherapists of Ontario.
A degree in physiotherapy from an accredited university (Masters in Ontario)

Pass an examination and be licensed by the provincial authority

In-depth knowledge of correct physiotherapy techniques

Adhere to all laws, regulations and proper procedures

Strong interpersonal skills to make clients feel at ease
The daily professional life of a physiotherapist is similar to that of other healthcare professionals. They have series of appointments with different clients, during which they offer customized treatment options in order to address physical issues. Depending on whether they work in a clinic or offer private therapy, physiotherapists may have set hours or work under a flexible schedule which varies day-to-day. During appointments, a physiotherapist will meet with a client to discuss their needs and devise a treatment plan specifically for them. There is also an administrative competent, as physiotherapists need to keep detailed patient records and treatment logs, sometimes also processing insurance claims. Physiotherapists need to maintain a safe and sterile environment, cleaning after every patient and preparing for the next.
Schedule appointments and follow-ups with patients
Meet with new patients and assess their therapy and treatment needs
Design custom treatment and rehab plans specifically targeting patient needs
Perform physiotherapy treatments and exercises on patients
Teach patients how to properly perform treatments and exercises
Use equipment such as ultrasounds and heating pads for diagnosis and treatment
Update patient records and treatment logs
Research new physiotherapies and treatment options
Travel to patient location to provide one-on-one care
Re-assess existing patients and alter rehab plans as necessary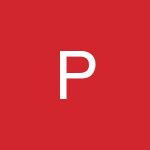 Prairie Mountain Health
Brandon-MB
Published since 14 day(s)
Apply Vancouver Coastal Health
Vancouver-BC
Published since 7 day(s)
Apply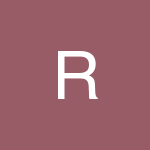 Vitalité Health Network
Moncton-NB
Published since 22 day(s)
Apply