How COVID-19 Is Affecting Small Businesses
Find your new job!

Look for your perfect career match with the Jobillico job search!

Search Now!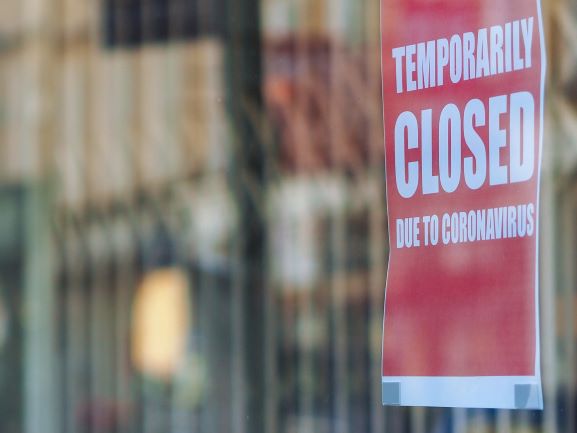 Publié le 8 October 2020
Now that more than six months have passed since the COVID-19 pandemic began to cause widespread harm and societal change, employers and workers alike find themselves asking how COVID-19 is affecting small businesses in Canada.
As the Fall of 2020 brings cooler temperatures, and a reminder that we have been living through the COVID-19 pandemic for more than half a year. The effects of this virus are still devastating to people and families who have experienced this illness first hand.
It also has become apparent that this virus will have long-term effects on the economy and the job market. Companies in all industries and sectors have had to adapt to business and work realities that change on a nearly daily basis. Small businesses in particular have borne the brunt of many of these effects, with Statistics Canada reporting that small businesses are far more likely to report a significant loss of sales of at least 20%.
How COVID-19 Is Affecting Small Businesses
Almost a third haven't reopened
Employees have been laid off
Hours have been reduced
Online shopping is at an all-time high
Sales haven't recovered
The rent is due
Almost A Third Haven't Reopened
Even though many provincial governments began loosening restrictions on certain businesses reopening at the start of the summer, this does not mean that every business threw open their doors at once. As of the middle of September, only 70% of Canadian small businesses nationwide have fully reopened, meaning that almost a third remain closed entirely or only offer partial service.
This figure also differs dramatically from province to province. For instance, New Brunswick reports that 83% of businesses have reopened, the highest in the country, while in neighbouring Nova Scotia only 58% of businesses have reopened.
Furthermore, this does not mean that 70% of employees are back to pre-Covid hours or earnings. Of all the small businesses that have reopened, only 42% are fully staffed, meaning that well more than half of reopened businesses are not offering full time hours to all employees, let alone able to hire new employees.
Employees Have Been Laid Off
The economic side effects of Covid-19 have caused many businesses of all types and sizes to lay off and terminate employees. This means that millions of people lost their jobs, causing economic distress to families and dramatically raising the number of unemployed Canadians.
For small businesses with fewer employees, letting even just a few go can mean that they are essentially becoming a bare-bones operation. A report from StatsCan found that "47% of small businesses with 5 to 19 employees that laid off at least one employee, laid off 80% or more of their staff." Fewer staff means that they are less able to fulfill client orders, process sales and stay in business for the duration of the pandemic.
Hours Have Been Reduced
For employees of small businesses that have not been laid off, many are experiencing a reduction in hours. One report found that nearly half of small businesses had reduced the number of hours offered to each employee by the end of the first month of the pandemic. Business owners reduce staff hours to offset their loss of sales, and potentially avoid having to lay off employees. Regardless of the reason, the end result is lower take-home pay for employees of small businesses.
Online Shopping Is At An All-Time High
With the first period of lockdowns this spring, small businesses felt a major hit. This is especially true of small businesses in the retail sector, and those who depend on a heavy amount of customer interaction. Without being able to shop in person, a huge number of Canadians turned to their computers.
While in-person retail sales dropped by nearly 18% from February to May 2020, online shopping sales went through the roof, rising by 99.3% during this same time period. A new record for online e-commerce sales was set in May, peaking at $3.9 billion. For major companies, such as Amazon, Walmart, Best Buy, Home Depot and others, this means that they are also experiencing record setting online e-commerce sales. For many small businesses, however, this transition has not been as smooth.
Small businesses are far less likely to have a large online presence, and a significant portion have no online presence to speak of. Many of these small businesses have quickly established bare-bones websites in order to take orders and record sales in order to simply stay in business. It remains to be seen if online e-commerce sales and reduced in-person sales will be enough for these small businesses to remain open.
Sales Haven't Recovered
For small businesses that depend on sales, the fall has not brought a return to pre-Covid earnings. Of reopened Canadian small businesses, only 30% reported achieving at least the same sales figures they had experienced in September 2019.
The CFIB has found there are several different reasons for lower sales figures in reopened small businesses. 11% of businesses are intentionally limiting their activities to protect staff and customers, 27% are facing operational challenges such as supply, but the biggest reason for reduced sales, experienced by 58% of reopened small businesses, is that there are simply fewer customers. Furthermore, of the customers that do make purchases, almost half are spending less than usual.
The Rent Is Due
For Canadian small businesses based in in-person retail, there is an additional challenge presented by the realities of property. The vast majority of small businesses do not own their property, but rather lease their space from a landlord. This means that these small businesses remain legally responsible for rent, utilities and other similar expenses that continue to compile with each passing month.
The government did introduce the Canada Emergency Commercial Rent Assistance (CECRA) program, which was designed to provide rent relief for Canadian small businesses. The problem, however, is that it is up to the landlords and not the businesses themselves to apply for relief. This left many small businesses stuck in the middle and, now that CECRA has expired, unsure of how to pay these bills. There have been indications of a replacement program that will provide relief directly to small business tenants, but nothing official has emerged yet.
Small businesses remain an important employer and driving force of the Canadian economy. Exactly how COVID-19 is affecting small businesses will take many more months and even years to become fully apparent.