Are People Returning To The Office?
Find your new job!

Look for your perfect career match with the Jobillico job search!

Search Now!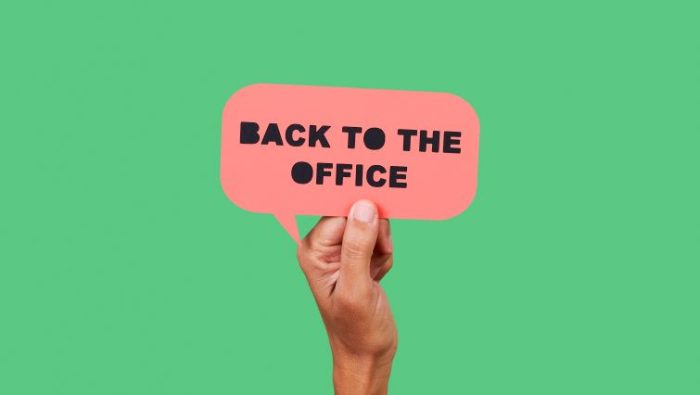 Publié le 30 November 2022
What a new study of foot traffic in Canada's major cities says about people returning to the office and the effect on local businesses.
2022 has been a year of gradual change coupled with uncertainty. The pandemic is still present in everyone's daily life, but for better or worse many people are returning to a new version of normal. This includes heading into the office or workplace, and reconnecting with colleagues in-person after years of remote work and hybrid working arrangements. While the push for returning to the office is not without its drawbacks, one of the purported positive benefits would be the boost for local businesses in areas frequented by working professionals.
A new study conducted by the Canadian Chamber of Commerce (CCC) has tracked mobility trends in major cities across Canada during 2022. Looking at the results reveals interesting trends about the return to the office and what it means for businesses, employers and employees.
The Canadian Cities With The Biggest Drop In Downtown Foot Traffic
The CCC study finds that of the 10 most populous cities in Canada, all have experienced significant drops in downtown foot traffic. In fact, foot traffic in 5 cities dropped by over 40% and these levels have still not returned to those seen pre-pandemic. The cities with the biggest drops in foot traffic are as follows:
Ottawa-Gatineau (National Capital Region): -60%
Vancouver: -49%
Toronto: -47%
Edmonton: -43%
Calgary: -41%
Lower foot traffic means fewer people going into stores, retail locations and other businesses. This leads to fewer sales, decreased revenue, and increased the possibility of staff layoffs or even the closure of the business.
Are People Returning To The Office Nationwide?
From January to April 2020, the rate of mobility to workplaces across Canada dropped –40%. These rates fluctuated over the next two years, mirroring various COVID waves, lockdowns and reopenings. As of September 2022, the rate of mobility to workplaces is still –7% compared to pre-pandemic levels. There are still fewer people physically going to the office and other workplaces than in 2019, meaning that businesses are still experiencing lower levels of foot traffic and sales, nearly three years after the onset of the pandemic.
The Nationwide Office Vacancy Rate Is Still High
The national office vacancy rate is currently 16.4%, according to a recent survey. This means that for every 1000 office workplaces, 164 are still empty. Like with the foot traffic results from the CCC survey, the office vacancy rate differs greatly from city to city. Of the five cities with the biggest drop in foot traffic, they are all still experiencing high office vacancy rates.
Calgary: 27.5%
Edmonton: 19.0%
Ottawa: 10.6%
Toronto: 10.1 %
Vancouver: 5.8%
The data indicates that major cities contain many empty offices. This is a clear indication that there are continuing hardships being experienced by businesses operating in these downtown locations and in areas formally frequented by office workers.
What Businesses Are Saying
Businesses located in the downtown core of these major cities have continued to feel the negative impact due to such drastic drops in foot traffic. These has even motivated certain businesses to group together and advocate to the Federal Government to have their employees return to the office. In areas with a large government presence as an employer, such the Ottawa and the provincial capitals, these owners state that this would help businesses in the downtown core still attempting to return to pre-pandemic levels. However, it may not be that simple.
Returning To The Office Could Push Out Top-Performing Employees
All this leads to great levels of uncertainty for workers and employers. Many people are considering leaving their jobs, or they already have as part of "The Great Resignation," in order to pursue different and possibly more stable careers. The widespread adoption of remote work has provided new employment opportunities not based on location.
Multiple studies have shown that most working professionals prefer remote or hybrid working arrangements. This makes the push for a return to the office more difficult, as it could motivate some of a business's top performing employees to become dissatisfied and less engaged, or leave the organization altogether. 
Should Companies Still Push for A Return To The Office?
The decision to mandate working returning to the office is ultimately up to the employer. The decrease in foot traffic does pose a serious risk to in-person businesses in major cities across the country, as shown in the study by the Canadian Chamber of Commerce. However, given the clear preferences of working professionals, the needs and expectations of employees must be considered.
A business that loses its best employees as the result of a return to the office mandate will likely experience significant difficulties achieving and maintaining any sort of growth while recruiting and onboarding new qualified and skilled employees. A return to the office may help alleviate specific issues, but certainly not all. 
It's clear that the changes caused by the pandemic are still being experienced by businesses and workers in all industries. Ultimately, employers and employees must work together to adapt to the changing reality of work.