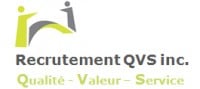 Assistant(e) laboratoire en Pharmacie
Recrutement QVS inc.
1, Quebec City,QC
Salary

To be discussed

25 h - Full time , Part time

Permanent job

Day , Evening , Weekend shift work

Published on

November 9th, 2015
Description
Recrutement QVS Inc. est à la recherche d'un(e) Assistant (e) technique en pharmacie pour un de ses clients pour la région de Québec.
Les responsabilités de l'assistant technique en pharmacie sont les suivantes :
Accueillir les patients;
Vérifier l'exactitude des données inscrites sur l'ordonnance avant son exécution;
Entrer les données sur les patients dans le système informatique LabExpert;
Répondre aux appels téléphoniques;
Effectuer les transmissions aux tiers-payeurs (le cas échéant);
Délivrer les médicaments d'ordonnance comme il se doit;
Préparation et gestion des piluliers hebdomadaires;
Préparations des seringues;
Prise de tension artérielle et glycémies;
Maintenir les stocks de l'officine à l'aide des systèmes de contrôle des stocks;
Répondre aux demandes de renseignements généraux des patients à propos des MVL et les transmettre au pharmacien;
S'occuper des clients qui viennent chercher leurs ordonnances;
Effectuer les fonctions de caissier à l'officine
Et toutes autres tâches reliées au poste. Les qualifications requises pour occuper ce poste sont les suivantes :
Expérience en qualité d'assistant technique en pharmacie ou certificat d'agrément d'un programme d'assistant technique en pharmacie reconnu;
Expérience en officine un grand atout ;
Expérience en matière de service à la clientèle;
Connaissances en informatique et saisie de données;
Désir de performer et réussir;
Bon esprit d'équipe;
Disponible.
Le poste est offert aussi bien à Temps plein qu'à temps partiel suivant votre désir. La pharmacie est ouverte 7 jours sur 7 mais vous aurez à couvrir l'horaire d'un ou deux soirs par semaine (1 ou 2 soir : fermeture à 21h) ainsi qu'une (1) fin de semaine sur quatre (4) à couvrir. Les heures d'ouverture de la pharmacie les week-ends est de 9h à 14h00.
Plusieurs avantages et flexibilité d'horaire sont disponibles au sein de ce poste.
Afin de postuler à ce poste, veuillez me faire parvenir votre CV en format WORD à l'adresse suivante : recrutementqvs@gmail.com
Read more
---
Requirements
Level of education
College
Work experience (years)
3-5 years
Written languages
Fr : Advanced
Spoken languages
Fr : Advanced
Other Recrutement QVS inc.'s offers that may interest you