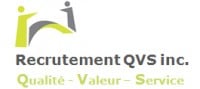 Directeur(trice) principal(e) en fiscalité Associé(e)
Recrutement QVS inc.
1, Quebec City,QC
Salary

To be discussed

37.5 h - Full time

Permanent job

Day shift work

Published on

November 9th, 2015
Description
Recrutement QVS inc. est à la recherche d'un Directeur Principale en fiscalistes pour devenir Associé pour un de ses clients un cabinet de comptables agréés renommée dans son secteur se trouvant dans la région de la ville de Québec.  Ce cabinet a une équipe de personnes expérimentées et dynamiques, et est actuellement à la recherche d'un(e) professionnel(le) pour se joindre à son service de fiscalité et pour appuyer l'équipe actuelle. Cette personne interviendra au niveau du transfert d'entreprise, de la planification et de l'exécution de mandats de réorganisation et de planification fiscale ainsi que de successorale.
Les tâches reliées au poste sont les suivantes :
Soumettre aux clients des idées et des stratégies fiscales 
Préparer les documents fiscaux 
Repérer et définir les nouvelles occasions de services fiscaux auprès des clients existants ou potentiels 
Soutenir l'associé dans le développement des stratégies de vente et des plans d'actions 
Poursuivre le perfectionnement professionnel afin de progresser dans le cheminement de carrière 
Être le mentor auprès des membres de l'équipe 
Avoir du leadership tout en créant un climat propice à l'apprentissage 
Effectuerez des recherches sur diverses questions fiscales 
Rédigerez des avis d'opposition 
Prendre en charge des mandats de réorganisation 
Être la personne ressource en fiscalité auprès de l'équipe de certification 
Élaborerez des formations en fiscalité 
Contribuerez à la formation du personnel moins expérimenté 
Et toutes autres tâches reliées au poste
Les exigences reliées au poste sont les suivantes :
Baccalauréat en comptabilité 
Maîtrise en fiscalité, DESS en fiscalité ou avoir suivi le cours de l'ICCA 
Titre comptable, un atout 
Connaissance de l'anglais, un atout 
Aptitude à bien communiquer aussi bien à l'oral qu'à l'écrit 
Avoir un minimum de 6 ans d'expérience en fiscalité 
Avoir un bon sens des responsabilités et de la gestion 
Être professionnel et prendre à cœur le service à la clientèle
Vous chercher un emploi rempli de défis avec des possibilités d'avancement ?
Vous voulez travaillez avec une équipe jeune et dynamique ?
Vous avez des habiletés à conseiller efficacement la clientèle ?
Plusieurs avantages sont reliés à ce poste.  Le salaire est très compétitif
Ce cabinet comptables agrées favorise la conciliation vie famille et travail.
Ce poste vous intéresse, n'attendez plus et postulez en envoyant votre CV en format WORD à l'attention de Chérine Yunés à l'adresse suivante: recrutementqvs@gmail.com
Nous remercions tous les candidats(es) ayant manifesté de l'intérêt pour le poste. Cependant, seules les personnes retenues pour une entrevue seront contactées.
Read more
---
Requirements
Level of education
University
Work experience (years)
6-9 years
Written languages
Fr : Advanced
En : Intermediate
Spoken languages
Fr : Advanced
En : Intermediate
Other Recrutement QVS inc.'s offers that may interest you