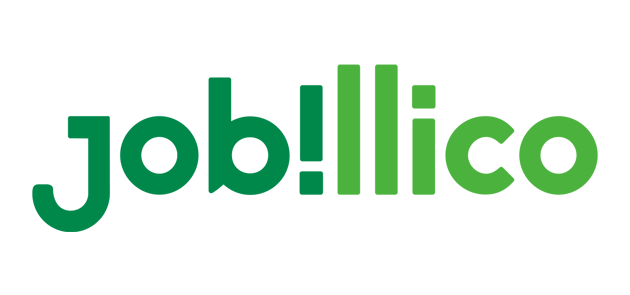 Benefits
Insurance
Upon hiring, new members on our team benefit from a group insurance plan covering drugs, medical and paramedical expenses, dental care and the services of many health professionals. They also benefit from life insurance, travel insurance, and short and long-term disability insurance.Oh yeah, and it's 100% employer-paid!
Public transportation nearby
Our location is close to many bus routes (800, 801, etc.).
Social activities organized by the company
Whether it's Happy Hour, the birthday of an employee, a team-building breakfast, Halloween or Christmas - we just love to celebrate at Jobillico. That's how we roll!
---
Description
Tu as un sens de l'observation aussi aiguisé que Sherlock Holmes et tu sais analyser ton environnement pour trouver des solutions à n'importe quels besoins ou problèmes? Si tu souhaites contribuer à l'ascension de Jobillico, notre équipe a une place pour toi!
Nous sommes actuellement à la recherche d'un ou d'une analyste fonctionnel(le) d'expérience prêt(e) à relever de nouveaux défis. Nous convoitons tes talents d'analyse pour poursuivre notre objectif d'améliorer continuellement notre plateforme web de recrutement.
Ce que l'on t'offre au sein de notre équipe TI, c'est la chance de participer au succès de la plus grande communauté de l'emploi au Québec. Notre plateforme attire plus de 25 millions de visiteurs par année et notre réseau connaît la plus forte croissance au Canada. Rien de moins!


Tes responsabilités :
En tant qu'analyste fonctionnel, tu seras responsable d'évaluer les besoins de l'entreprise dans le cadre de projets d'élaboration ou d'évolution des applications Jobillico. À l'image de notre équipe de visionnaires, tu devras proposer de solutions innovatrices qui permettront à notre plateforme web d'atteindre de nouveaux sommets!
Plus précisément, tu devras :
Concevoir, rédiger et mettre à jour les dossiers fonctionnels;
Analyser les besoins en matière de développement ou de modification des applications;
Développer et documenter des solutions et des scénarios d'essais fonctionnels;
Soutenir les membres de l'équipe et travailler en collaboration avec les différents intervenants pour diagnostiquer les problèmes et trouver des solutions;
Effectuer un suivi rigoureux lors de la programmation et des essais pour s'assurer du bon déroulement du projet.
Read more
---
Work environment




---
Requested skills
Nous sommes à la recherche d'une personne expérimentée et d'un bon coéquipier qui s'intégrera facilement à notre équipe. Pour te joindre à nos rangs, tu devras faire preuve d'une grande autonomie et d'une attitude proactive à toutes les étapes du développement.
Qualifications requises :
Baccalauréat en informatique, en génie informatique ou en technologie de l'information;
3 à 5 ans d'expérience dans un poste similaire.
Tu dois également :
Être en mesure de résoudre des problèmes rapidement et sous différentes contraintes;
Être à l'aise avec l'environnement web et les nouvelles technologies;
Posséder un fort esprit de synthèse;
Faire preuve de rigueur tout au long du processus de développement;
Aimer travailler en équipe et partager ton expertise;
De l'expérience avec les méthodologies de développement Macroscope, Agile ou Merise et de bonnes connaissances de ces méthodologies, un atout
Être en mesure de rédiger avec concision, clarté et précision.
Tu cherches le bonheur au travail? Ça tombe bien, nous aussi! Notre équipe TI a besoin de ton esprit d'analyse et de ta créativité pour poursuivre sa conquête du monde de l'emploi. Postule maintenant! 
---
Equal Opportunity Employer
This employer is an equal opportunity employer committed to diversity and inclusion. We are pleased to consider all qualified applicants for employment without regard to race, color, religion, sex, sexual orientation, gender identity, national origin, age, disability, protected veterans status, Aboriginal/Native American status or any other legally-protected factors. Disability-related accommodations are available on request for candidates taking part in all aspects of the selection process.
---
Requirements
Level of education
University
Work experience (years)
3-5 years
Written languages
Fr : Advanced
En : Beginner
Spoken languages
Fr : Advanced
En : Beginner
Other Jobillico inc.'s offers that may interest you