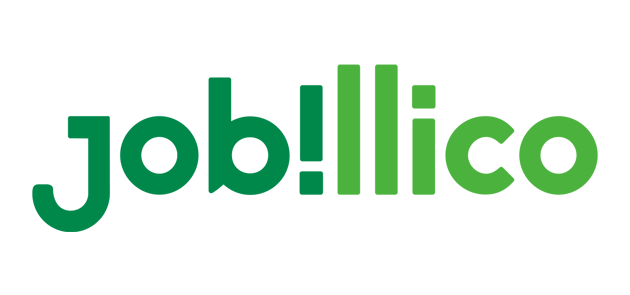 Benefits
Commitment to work-life balance
Chez Jobillico, le bonheur de nos employés dans leur vie personnelle est aussi important que leur bonheur au travail. Nous offrons ainsi à chacun d'eux la possibilité de profiter d'un horaire flexible qui leur permet de mieux équilibrer leur quotidien, selon leurs besoins.
Insurance
Upon hiring, new members on our team benefit from a group insurance plan covering drugs, medical and paramedical expenses, dental care and the services of many health professionals. They also benefit from life insurance, travel insurance, and short and long-term disability insurance.Oh yeah, and it's 100% employer-paid!
On-going training
We really believe in investing in our employees' growth so they develop better skills and find their work fulfilling. 
Public transportation nearby
Our location is close to many bus routes (800, 801, etc.).
Social activities organized by the company
Whether it's Happy Hour, the birthday of an employee, a team-building breakfast, Halloween or Christmas - we just love to celebrate at Jobillico. That's how we roll!
---
Description
Envie de mettre à profit tes compétences en administration de systèmes informatiques au sein d'une équipe de visionnaires? Jobillico a le poste parfait pour toi! On cherche présentement une administratrice ou un administrateur système pour se joindre à notre équipe TI.

Ce que l'on t'offre au sein de notre équipe TI, c'est la chance de mener cette révolution avec nous. Armé d'excellentes aptitudes en résolution de problèmes et de connaissances techniques approfondies, tu seras un(e) guerrier(ère) indispensable sur lequel on pourra toujours compter.
Ta mission, plus sérieusement? Tu assureras le bon fonctionnement des serveurs et des services de réseautique en plus de veiller à la disponibilité de tous les systèmes. Tu seras responsable de l'intégrité des données et des mises en production. Tu devras également être en mesure d'analyser une situation afin de proposer des solutions pratiques, efficientes et innovatrices qui répondent aux besoins exprimés.


Tes responsabilités
Participer à l'élaboration de la vision d'ensemble et à la mise en œuvre de l'infrastructure technologique;
Assurer la surveillance et la sécurité des serveurs ainsi que des systèmes et des infrastructures;
Faire la gestion des sauvegardes et de l'archivage des données;
Collaborer à l'implantation, au maintien et aux tests du plan de relève informatique;
Assurer le bon fonctionnement et la performance adéquate de nos infrastructures technologiques (réseaux, serveurs, téléphonie);
Analyser les problèmes détectés, effectuer un diagnostic, reproduire les problèmes et évaluer les conséquences, prendre les mesures correctives nécessaires et effectuer le suivi jusqu'à leur résolution;
Maintenir l'ensemble des composantes (réseaux, serveurs, stockage) de l'infrastructure à jour (installation, correctifs, modifications de configuration) sur les plans applicatif et matériel;
Gérer la configuration des équipements et l'installation des applications sur les postes;
Gérer les stocks, l'inventaire de même que la désuétude du matériel et de l'équipement.
Read more
---
Work environment




---
Requested skills
Tu dois posséder des connaissances techniques approfondies dans les domaines suivants :
Système d'exploitation Linux, configurations, applications et outils de dépannage;
Matériel informatique : routeurs, terminaux, serveur, réseautique, câblage;
Services réseautiques DNS et DHCP; SVN,  Nagios, Webmin, Iptables;
Systèmes de messagerie électronique;
Systèmes téléphoniques VoIP (Telus, Connexion affaires ou équivalent);
Suite d'applications Google (G Suite ou équivalent);
Postfix, Sendmail, DKIM, SPF, TLS, Active Directory; Scripts Bash; Service Cluster (un atout);
Cisco (la certification Cisco est un atout);
Langages de programmation utilisés pour les scripts ou l'automatisation des tâches de routine (C/C++, Java, PHP, Perl, MySQL/SQL) (un atout).
Tu dois également :
Être en mesure de résoudre des problèmes, souvent sous diverses formes de contraintes et de stress;
Être en mesure de collaborer quand ton expertise est requise;
Être en mesure d'animer des rencontres de travail d'équipe;
Être disponible pour travailler sur appel quand un système informatique tombe en panne ou fonctionne mal, et être capable de diagnostiquer rapidement et correctement les problèmes pour ensuite mettre en place la meilleure façon de les corriger;
Être en mesure d'installer et de configurer le matériel et les logiciels;
Comprendre le comportement des logiciels afin de déployer les correctifs logiciels et de résoudre les problèmes;
Avoir une bonne connaissance de la sécurité des systèmes informatiques et de la prévention (sécurité globale, entretien des pare-feu, détection d'intrusion, etc.);
Contribuer aux veilles technologiques et faire part de tes connaissances à tes collègues.
Tu cherches constamment à te dépasser et tu souhaites évoluer dans un environnement en pleine effervescence? Saisis cette chance de te joindre à notre équipe TI et postule dès maintenant!
---
Requirements
Level of education
College
Work experience (years)
3-5 years
Written languages
Fr : Advanced
En : Intermediate
Spoken languages
Fr : Advanced
En : Intermediate
Other Jobillico inc.'s offers that may interest you