---

This recruiter is online.
This is your chance to shine!
Apply Now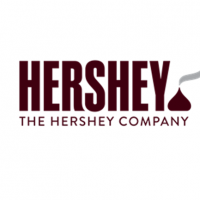 Benefits
Company discounts
Competitive salary
Employee assistance program
Insurance
Social activities organized by the company
Vacation
---
Description
La Compagnie Allan Candy Limitée, une entreprise manufacturière de produits de confiserie, incluant le chocolat, est un leader sur son marché. La compagnie est d'ailleurs particulièrement bien reconnue pour ses produits saisonniers tels les lapins de Pâques et les cannes de bonbon. Depuis l'acquisition de son statut indépendant en juin 2007, Allan Candy est en constante évolution et se retrouve aujourd'hui dans une période particulièrement stimulante de son existence.  Cet environnement entrepreneurial offre des opportunités de développement professionnel uniques à ses employés, lesquels sont appelés à se transformer en « bâtisseurs du futur ».
La direction de l'usine de Granby est actuellement à la recherche d'un Superviseur pour supporter l'équipe en place à la maintenance.  Les candidats relèveront directement du Vice President Opérations et aura comme principales responsabilités les éléments suivants:
Gestion d'une équipe de 5 employés syndiqués;
Responsable et imputable des résultats de votre secteur;
Gérer les activités de maintenance pour son secteur et s'assurer de planifier le travail de ses employés en fonction des besoins;
Développer les plans de maintenance préventive en fonction des équipements;
Mettre en œuvre les projets approuvés par la haute direction et s'assurer de jouer un rôle de leader dans la gestion et la réussite de ces projets ;
Travailler de concert avec le personnel de l'usine (cadres, superviseurs et salariés) sur différents projets ponctuels afin de rendre les équipements et les procédés actuels plus performants;
Participer activement aux projets d'amélioration de l'usine.
Les candidats auront le profil défini ci-dessous :
DEC en Génie dans une discipline pertinente jumelé à une expérience d'au moins 3-5 ans en milieu manufacturier dans un contexte de gestion d'équipe dans le milieu manufacturier
Assurer une organisation efficace (initiative, être ordonné et avoir de la rigueur)
Leadership assuré, autonomie, bon communicateur, bon jugement, rassembleur, dynamique
Fortes habiletés avec les outils informatiques (ex. surtout Excel)
Connaissance anglais fonctionnel
La connaissance des normes HACCP est un atout mais pas indispensable.
Read more
---
Work environment


---
Requirements
Level of education
College
Work experience (years)
3-5 years
Written languages
Fr : Advanced
En : Intermediate
Spoken languages
Fr : Advanced
En : Advanced
Other Hershey Canada Inc. Division Granby's offers that may interest you
---