---
This recruiter is online.
This is your chance to shine!
Apply Now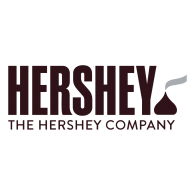 Benefits
Company discounts
Competitive salary
Employee assistance program
Insurance
Social activities organized by the company
Vacation
---
Description
L'usine de Granby est à la recherche de candidats dynamiques afin de combler le poste de Coordonnateur amélioration des procédés. Son rôle principal est d'aider à mettre en place le programme Hershey Lean tout en développant et en améliorant les procédés.
Responsabilités :
- Responsable de coordonner ingénierie, système et processus afin de réduire les pertes et améliorer l'efficacité de la ligne;
- Développer les standards nécessaires à l'exécution des tâches sur la ligne ;
- Former les opérateurs et les mécaniciens afin que ceux-ci puissent opérer en fonction des standards définis ;
- Joue un rôle dans l'établissement des paramètres cibles des équipements et de la ligne de production;
- Responsable de structurer les rencontres quotidiennes avec les différentes équipes et de structurer un plan d'action;
- Responsable des indicateurs de performance et des outils de gestion du programme Hershey Lean;
- Faire le suivi et le maintien des données en lien avec les sources d'arrêt, coordonne la résolution de problème sur la ligne pour s'assurer que les pertes majeures de temps et matériel sont adressées.
Read more
---
Work environment


---
Requested skills
Qualifications requises:
- Leadership ;
- Expérience à titre de formateur ;
- Bonne compréhension technique des équipements et procédés ;
- Solides aptitudes en résolution de problème ;
- Expérience dans la collecte et l'analyse de données ;
- Capable de développer un plan d'action basé sur les problèmes identifiés sur le plancher ;
- Fonctionne de manière autonome et prend en charge ;
- DEC et/ou expérience pertinente dans la fabrication automatisée ou tous autres domaines connexes ;
- Bilinguisme oral et écrit ;
- Expérience en amélioration continue.
---
Requirements
Level of education
College
Work experience (years)
3-5 years
Written languages
Fr : Advanced
En : Advanced
Spoken languages
Fr : Advanced
En : Advanced
Other Hershey Canada Inc. Division Granby's offers that may interest you
---