---

This recruiter is online.
This is your chance to shine!
Apply Now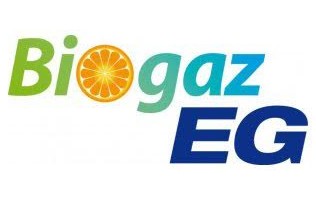 Description
RÉSUMÉ DU POSTE : Le détenteur du poste a pour principales fonctions l'installation, l'entretien et la réparation des systèmes électriques. Il est responsable des dispositifs de sécurité installés sur les machines et les équipements en plus du calibrage de l'instrumentation. Il participe aux programmes d'entretien et d'amélioration pour les mises à niveau des systèmes électriques et d'instrumentation de l'usine. Il doit travailler en collaboration avec le directeur du département de l'entretien, le planificateur, ainsi qu'avec les techniciens de ce service en plus du personnel des autres départements.
PRINCIPALES FONCTIONS ET RESPONSABILITÉS :
Installer et entretenir les systèmes électriques et électroniques ;
Calibrer l'instrumentation d'usine (le DCS en particulier) ;
Programmer, diagnostiquer et procéder à l'ajustement précis de l'instrumentation de la distillerie ;
Travailler à l'aide du logiciel d'entretien;
Lire et interpréter les plans électriques et électroniques ;
Participer activement aux différents programmes d'entretien préventif, prédictif et correctif ;
Répondre promptement aux besoins des différents services : production, ingénierie, assurance qualité, etc.
Partager de l'information technique avec le directeur du service ainsi que ses collègues et équipiers ;
Maintenir à jour les dossiers, les fiches et les rapports sur les travaux accomplis ainsi qu'un inventaire des ressources utilisées pour accomplir les tâches régulières ou résoudre les problèmes rencontrés ;
Avoir des notions pratiques des techniques d'amélioration continue.
Read more
---
Work environment


---
Requested skills
EXIGENCES DU POSTE : Le titulaire du poste doit être en mesure de remplir les principales fonctions et responsabilités de l'emploi en plus de :
Avoir un esprit d'entraide ;
Être à l'aise avec la notion de service à la clientèle ;
Avoir une forte capacité d'analyse et le sens de l'urgence ;
Adhérer, se conformer et agir dans le respect des lois et règlements relatifs aux programmes et procédures régissant :
La santé & sécurité au travail
Le système de Qualité et aux exigences propres à la distillerie de Varennes
Le système-Environnement, dans une perspective de développement d'une conscience environnementale individuelle, dans l'exercice de ses tâches et des gestes posés quotidiennement 
EXPERIENCE :  
Connaissance de Maximo  (système GMAO)
Connaître les classes de dangers électriques
Expérience relative à la Gestion efficace des questions de santé et sécurité et de production dans un contexte d'exploitation continue.
FORMATION :
Détenteur d'une technique en électronique industrielle ou l'équivalent
Détenteur d'une licence de classe « C » en électricité
---
Equal Opportunity Employer
This employer is an equal opportunity employer committed to diversity and inclusion. We are pleased to consider all qualified applicants for employment without regard to race, color, religion, sex, sexual orientation, gender identity, national origin, age, disability, protected veterans status, Aboriginal/Native American status or any other legally-protected factors. Disability-related accommodations are available on request for candidates taking part in all aspects of the selection process.
---
Requirements
Level of education
College
Work experience (years)
3-5 years
Written languages
Fr : Advanced
En : Intermediate
Spoken languages
Fr : Advanced
En : Intermediate
Other Biogaz EG inc.'s offers that may interest you
---