---

This recruiter is online.
This is your chance to shine!
Apply Now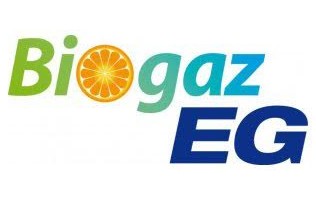 Benefits
Commitment to work-life balance
Competitive salary
Employee assistance program
Flexible hours
Floating leave days
Insurance
Pension plan
Performance bonuses
Telework
Wellness program
---
Description
RÉSUMÉ DU POSTE : Le journalier a pour principale fonction de soutenir l'équipe aux différentes étapes du procédé de production de biogaz, en fonction des besoins.
PRINCIPALES FONCTIONS ET RESPONSABILITES :
Installer, désinstaller ou ajuster l'équipement mécanique (pompes, moteurs, convoyeurs) ;
Effectuer la prise des échantillons lors du procédé de digestion ;
Assister les camionneurs lors du déchargement de matière ;
Effectuer des rondes d'inspection quotidiennes ;
Effectuer des rondes de maintenance préventive de premier niveau (graisser, huiler, serrer…) ;
Aider à l'entretien général des lieux ;
Participer au nettoyage de la machinerie ;
Conduire de la machinerie
Suivre le bon déroulement du procédé ;
Signaler les éventuels dysfonctionnements et proposer des améliorations ;
Peut être appelé à remplir des tâches administrative : accueil et pesée des camions de livraison
Read more
---
Work environment


---
Requested skills
EXIGENCES DU POSTE : Le titulaire du poste doit être en mesure de remplir les principales fonctions et responsabilités de l'emploi en plus de :
Pouvoir travailler rapidement et efficacement ;
Avoir de l'endurance physique ;
Être proactif et avoir de l'initiative ;
Pouvoir travailler sous pression ;
Être axé sur la santé & sécurité et la qualité
---
Requirements
Level of education
High school
Work experience (years)
6-9 years
Written languages
Fr : Advanced
En : Intermediate
Spoken languages
Fr : Advanced
En : Intermediate
Other Biogaz EG inc.'s offers that may interest you
---