BC Is Funding 3000 New Jobs For Underrepresented People In Tech
Find your new job!

Look for your perfect career match with the Jobillico job search!

Search Now!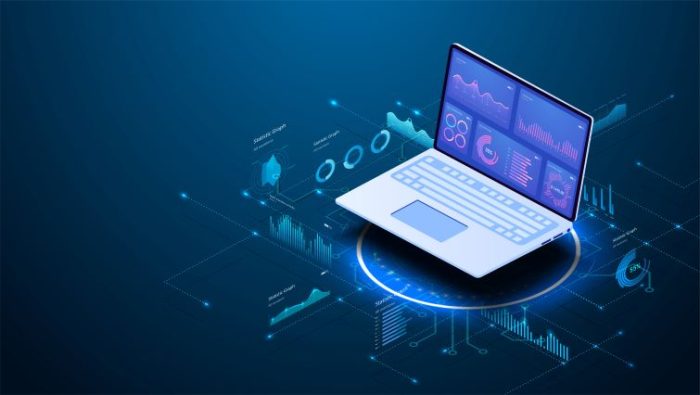 Publié le 16 June 2021
British Columbia has made a new commitment to spend $15 million to fund employment opportunities for underrepresented people in the province's growing technology sector.
The British Columbia provincial government has announced a new initiative designed to increase inclusion and diversity within the BC technology sector. This will happen through $15 million in funding to the Innovator Skills Initiative (ISI), which will supplement the salary of 3000 new job roles in the tech sector, with $5000 allocated for each applicant.
The ISI is administered by InnovateBC, and is also working in collaboration with the StrongerBC Future Leaders program. This program is designed to provide job opportunities, training and education for young professionals in British Columbia from ages 18 to 29.
"Too many well-deserving women, gender-diverse people, Indigenous, Black and people of colour, and other marginalized communities have struggled to enter the growing technology sector and this needs to change."

– Ravi Kahlon, Minister of Jobs, Economic Recovery and Innovation
Tech Sector In BC
The tech industry in British Columbia has grown into a true global power. British Columbia is currently home to 10,000 tech companies that employ more than 100,000 people and generate over $23 billion in annual revenue, with these numbers predicted to increase. The BC tech sector grew by 70% from 2003-2018 and the only industry to exceed this rate of growth in the province was construction. In fact, Vancouver, BC was named the number one location in all of North America for growth in high-tech software jobs. Even in the face of the deadly COVID-19 pandemic, the BC tech sector has continued to expand both in terms of hiring and financial investments.
The Canadian Tech Sector Is On The Rise
The Canadian tech sector is one of the country's fastest growing, with jobs found across the country in Vancouver, Toronto, Montreal, Calgary and places in between. As businesses look ahead to the slow and safe economic reopening after the deadly COVID-19 pandemic, it has been noted that the tech sector is likely to be one of the leading parts of the Canadian economy. A study from January 2021 highlights certain factors that show the Canadian tech sector is poised to experience rapid growth over several years:
55% of companies plan to continue working remotely beyond 2021
97% of workers were able to retain their jobs during the pandemic
34% job growth over the past nine years, triple that of other Canadian industries
17.4% growth in annual output is predicted by 2025
For all its economic success, the Canadian tech sector does have issues related to a lack of diversity among its workers. A 2016 study by the Brookfield Institute lays out some stark findings, including:
"There are significant barriers faced by certain demographic groups"
"Men are four times more likely than women to be in a tech job"
"There is also a significant pay gap for most visible minority groups"
These are very serious issues that the Canadian tech sector must address in order to successfully build a better and more inclusive industry. A diverse and inclusive workspace is not only the right thing to do, it is also good for business, with multiple studies highlighting the fact that diverse workplaces are more innovative, effective and ultimately successful.
Learn More and How To Apply
According to the BC provincial government, applications for the Innovator Skills Initiative are expected to open in the summer of 2021, with a goal of work placements beginning in the fall. For people interested in applying to be part of the initiative, be sure to follow InnovateBC for the latest updates regarding application deadlines and requirements.
There are currently more than 8000 job postings in the Canadian tech sector on the Jobillico job board, located in British Columbia and across the country. Find the opportunity that is right for you and apply today.