---
This recruiter is online.
This is your chance to shine!
Apply Now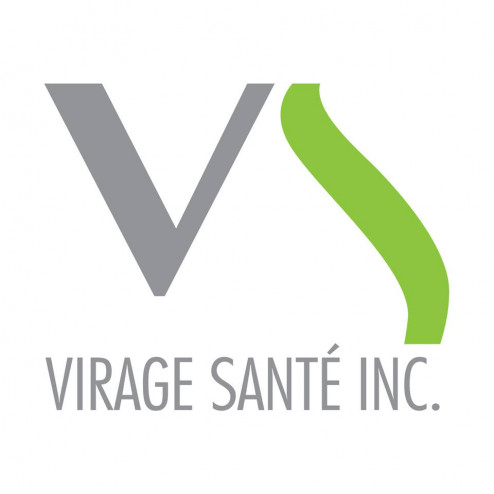 Benefits
Air conditioning
Clothing monetary allowance
Flexible hours
Performance bonuses
Public transportation nearby
---
Description
AVANTAGES DE VOUS JOINDRE À L'ÉQUIPE
Des conditions de travail compétitives;
Une entreprise en pleine croissance;
De nombreux défis professionnels;
Poste à temps plein;
Avantages sociaux.
NOTRE ÉQUIPE
Ayant une expertise reconnue dans le domaine des produits de santé naturels, Employant leur savoir-faire et leurs connaissances, tous les employés veillent à ce que chaque étape de production tienne compte des normes de qualité et de l'exigence des B.P.F. Depuis quelques années Virage Santé offre des services de fabrication de marque privée qui est en croissance constante.
LE DÉFI QUI VOUS ATTEND CHEZ NOUS
Virage Santé est présentement à la recherche d'un journalier ou d'une journalière pour compléter son équipe de production. Voici les principales tâches reliées au poste :
production ,échantillonage réception des matières premières
Emballage ,étiquettage et manutention des produits ;
Shipping :chargement et le déchargement de palettes
Effectuer toutes autres tâches reliées au poste. (polyvalence)
Prise d' inventaire et capable d'effectuer des commandes chez les fournisseurs,
Read more
---
Work environment




---
Requested skills
COMPÉTENCES RECHERCHÉES
Posséder un minimum de 6 mois d'expérience en usine ou en entrepôt;
Être en mesure de soulever des charges allant jusqu'à 50 lbs;
Posséder une expérience dans le domaine pharmaceutique ou Bonnes pratiques de fabrication est un atout;
Être autonome, polyvalent et avoir de l'initiative;
Travailler dans des conditions sécuritaires pour lui-même et les autres.
Esprit d'équipe
Attitude  ouverte pour apprendre de nouvelles tâches
Diplôme AEC en Production pharmaceutique (Atout) 
Le défi vous intéresse? Soumettez-nous votre candidature dès maintenant!
---
Commissions
Prime au rendement offerte
---
Equal Opportunity Employer
This employer is an equal opportunity employer committed to diversity and inclusion. We are pleased to consider all qualified applicants for employment without regard to race, color, religion, sex, sexual orientation, gender identity, national origin, age, disability, protected veterans status, Aboriginal/Native American status or any other legally-protected factors. Disability-related accommodations are available on request for candidates taking part in all aspects of the selection process.
---
Requirements
Level of education
High school
Work experience (years)
0-2 years
Written languages
Fr : Intermediate
En : Intermediate
Spoken languages
Fr : Intermediate
En : Beginner
Other Virage Santé Inc.'s offers that may interest you
---