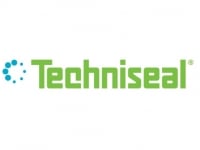 Préposé à la production
Techniseal
300, avenue Liberte, Candiac,QC
Salary

16.00 to 18.00 $ per hour according to experience

40.00 h - Full time

Contract , Seasonal job

Day shift work

Published on

January 29th, 2020
Benefits
Company discounts
Competitive salary
Free parking
Paid sick leave
---
Description
Pionnier dans le développement de solutions pour l'entretien des surfaces extérieures, Techniseal est depuis plus de 35 ans leader mondial dans le domaine du sable polymère et manufacturier renommé de produits pour le nettoyage et la protection des pavés de béton.
Créée en 1984, elle fait maintenant partie de la grande famille Oldcastle, multinationale spécialisée dans les matériaux de construction, et ses opérations couvrent le Canada, les États-Unis et l'Europe.

Afin de supporter notre équipe en pleine croissance, nous sommes actuellement à la recherche de Préposés(es) à la production pour un poste saisonnier (6 à 8 mois/rappel annuel) sur le quart de jour.

Si vous pensez pouvoir nous aider à continuer d'améliorer notre entreprise en un espace de travail sécuritaire, productif, moderne et inclusif, nous aimerions vous rencontrer.

Relevant du superviseur production, la personne assumera principalement les tâches suivantes :
Opérer les différentes machines qui servent à la production de nos produits.

Mettre les produits dans les emballages appropriés (contenants, sacs, caisses, etc.).

Palettiser les caisses ou produits finis sur les palettes.

Déplacer les palettes à l'aide d'un transpalette.

Poser les étiquettes (étilots) de façon adéquate sur les différents emballages.

S'assurer que la méthode d'emballage soit respectée en se référant aux bons de travail (B.O.M.).

S'assurer de garder l'espace de travail propre après chaque production et à la fin de la journée.

Exécuter toutes autres tâches connexes.






Conditions


Poste temporaire (février à fin août).




Horaire de travail : quart de jour (7h00 à 15h30)

Possibilité de temps supplémentaire


Stationnement gratuit.




Transport en commun : Line T41 - Taxibus St-Catherine-Industriel (sur réservation). Stationnement incitatif Georges-Gagné Quai Taxi.
Read more
---
Work environment




---
Requested skills
Habiletés
Atout – Expérience en production
Avoir de l'initiative
Autonome, débrouillard, ordonné et méthodique
Dynamique
Esprit d'équipe
---
Equal Opportunity Employer
This employer is an equal opportunity employer committed to diversity and inclusion. We are pleased to consider all qualified applicants for employment without regard to race, color, religion, sex, sexual orientation, gender identity, national origin, age, disability, protected veterans status, Aboriginal/Native American status or any other legally-protected factors. Disability-related accommodations are available on request for candidates taking part in all aspects of the selection process.
---
Requirements
Level of education
High school
Work experience (years)
0-2 years
Written languages
Fr : Intermediate
Spoken languages
Fr : Intermediate
Other Techniseal's offers that may interest you