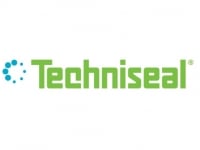 Customer Service Agent
Techniseal
300, avenue Liberte, Candiac,QC
Salary

40000.00 to 45000.00 $ per year according to experience

39.00 h - Full time

Permanent job

Day shift work

Published on

November 18th, 2021
Benefits
Accidental death insurance
Company discounts
Competitive salary
Deferred profit sharing plan DPSP
Dental insurance
Employee assistance program
Employee and Family Assistance Program
Free parking
Long-term disability insurance
Medical and paramedical expenses coverage
Paid sick leave
Pension plan
Registered retirement savings plan
Short-term disability insurance
Travel insurance
---
Description
A pioneer in the development of solutions for the maintenance of outdoor surfaces, Techniseal has been the world leader in polymer sand for more than 30 years and a renowned manufacturer of products for cleaning and protecting concrete pavers. Established in 1984, it is now part of the Large Oldcastle Family, a multinational building materials company, with operations in Canada, the United States and Europe.
POSITION: CUSTOMER SERVICE AGENT
We are currently searching for a dynamic person who likes to take on new challenges and accomplish various tasks. We are looking for a team player to join our customer service department.
DESCRIPTION:
Reporting to the Customer Service Supervisor, the person will mainly assume the following tasks:
Ensure efficient customer service (email/phone) :

Respond to price and inventory availability inquiries ;
Request transport/ freight costs ;
Correspond daily with customers and company representatives ;

Order entry in an ERP system :

Validate order entry accuracy in relation to purchase order (codes, prices, descriptions) ;
Verify agreements for exceptions ;
Calculate transport costs based on order ;
Ensure inventory availability and location site (sand)

Transportation/ logistics planning :

Prepare necessary documents for shipment of goods ;
Calculate transport rates according to applicable charts ;
Track deliveries ;

Other related administrative tasks for customer service.
Read more
---
Work environment




---
Requested skills
Skills required:

Essential - Perfectly bilingual
Essential - 3 to 5 in a customer service department
Essential – Proficient with MS Office Suite

Essential - Knowledge of ERP system
Asset- Transportation/ logistics experience
Asset- Transportation of Dangerous Goods certificate
Abilities: 

Customer oriented

Sense of organization

Meticulous 

Dynamic

Strong team spirit

Ability to face short deadlines

Capacity to adapt and to learn
---
Requirements
Level of education
High school
Work experience (years)
3-5 years
Written languages
Fr : Advanced
En : Intermediate
Spoken languages
Fr : Advanced
En : Intermediate
Other Techniseal's offers that may interest you