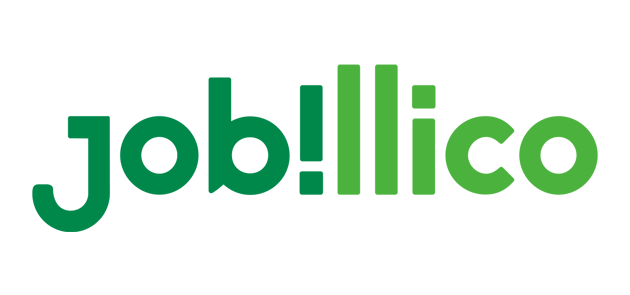 Benefits
Commitment to work-life balance
Chez Jobillico, le bonheur de nos employés dans leur vie personnelle est aussi important que leur bonheur au travail. Nous offrons ainsi à chacun d'eux la possibilité de profiter d'un horaire flexible qui leur permet de mieux équilibrer leur quotidien, selon leurs besoins.
Employee assistance program
Employee referral bonus
Insurance
Upon hiring, new members on our team benefit from a group insurance plan covering drugs, medical and paramedical expenses, dental care and the services of many health professionals. They also benefit from life insurance, travel insurance, and short and long-term disability insurance.Oh yeah, and it's 100% employer-paid!
LifeWorks program
Lifestyle program of 325$ per year 
On-going training
We really believe in investing in our employees' growth so they develop better skills and find their work fulfilling. 
Paid leave
We get 5 paid personal days per year, either for illness or for any other personal reason.
Performance bonuses
Our Sales, Business Development and Customer Service staff members can earn attractive performance-based bonuses when reaching their targets. 
Public transportation nearby
Our location is close to many bus routes (800, 801, etc.).
Registered retirement savings plan
Contributions de l'employeur à 50% jusqu'à concurrence de 3000$ par année et 6% du salaire de base.
Social activities organized by the company
Whether it's Happy Hour, the birthday of an employee, a team-building breakfast, Halloween or Christmas - we just love to celebrate at Jobillico. That's how we roll!
Stock option plan
Éligibilité après 6 mois de service continu
Vacation
3 weeks of vacation upon hiring! Additional weeks are added according to seniority.
---
Description
Chez Jobillico, on est toujours à la recherche de nouveaux talents pour se joindre à notre équipe du service à la clientèle. Soumets-nous ta candidature maintenant et sois le premier en ligne !!!
Tu es une personne à la fois convaincante et à l'écoute? Il n'y a rien de plus gratifiant selon toi que d'aider et de conseiller la communauté? Si tu cherches un milieu de travail effervescent où tu pourras établir et entretenir une relation de confiance avec la clientèle, ta place est chez Jobillico!
Ton rôle au sein de notre équipe
À titre d'agent au service à la clientèle, tu auras la chance d'évoluer dans un milieu où la coopération et l'entraide sont omniprésentes. Ton apport sera primordial au succès de notre entreprise. Tu appuieras des employeurs et des candidats qui ont adhéré à Jobillico dans leur utilisation de notre plateforme pour qu'ils tirent le maximum des outils et des services mis à leur disposition!
Tes responsabilités :
Répondre aux appels entrant et aux courriels de la clientèle;
S'assurer de la satisfaction des clients attitrés;

Évaluer les défis de recrutement propres à chaque client et proposer à celui-ci les services d'expertises de Jobillico les plus adaptés à ses besoins

Formuler des recommandations à la clientèle en fonction de l'utilisation qu'elle fait de la plateforme;
Aider les clients à faire rayonner leur marque employeur;
Toutes autres tâches connexes.
*Ce poste est en télétravail jusqu'au retour au bureau en hybride lorsque la pandémie sera derrière nous.*
Read more
---
Work environment




---
Requested skills
Ce que l'on cherche, c'est une personnalité affirmée, un joueur d'équipe déterminé qui saura vendre Jobillico tout en offrant un excellent service à la clientèle. Tu es très à l'aise avec l'informatique et tu connais bien les réseaux sociaux? Tu es la personne qu'il nous faut!
Le candidat parfait :
Possède un minimum de 2 années d'expérience en service à la clientèle;
Est à l'aise de faire des appels sortants et à bien conseiller le client;  
Bilinguisme français/anglais 
Fait preuve d'entregent et d'une excellente capacité à communiquer;  
Est professionnel et rigoureux;  
Se comporte avec tact, patience et empathie.
Postule maintenant et tu auras peut-être la chance de mettre ton altruisme au profit d'une entreprise qui a à cœur le bonheur de sa communauté!
---
Commissions
Selon la politique en vigueur sur les items vendus!
---
Equal Opportunity Employer
This employer is an equal opportunity employer committed to diversity and inclusion. We are pleased to consider all qualified applicants for employment without regard to race, color, religion, sex, sexual orientation, gender identity, national origin, age, disability, protected veterans status, Aboriginal/Native American status or any other legally-protected factors. Disability-related accommodations are available on request for candidates taking part in all aspects of the selection process.
---
Requirements
Level of education
undetermined
Work experience (years)
3-5 years
Written languages
Fr : Advanced
En : Advanced
Spoken languages
Fr : Advanced
En : Advanced
Other Jobillico inc.'s offers that may interest you