---

This recruiter is online.
This is your chance to shine!
Apply Now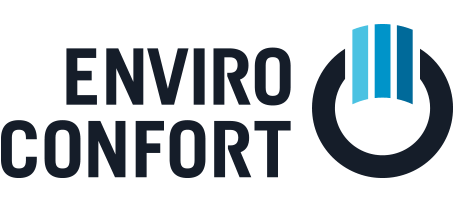 Benefits
Performance bonuses
---
Description
À la recherche d'un poste stable dans le domaine du chauffage, de la climatisation et de la géothermie? Notre frigoriste aura la chance de se joindre à une équipe de techniciens qui sont fiers de prendre leur travail à cœur!
Notre nom dit tout : Enviro Confort est formée d'experts qui placent le bien-être des clients au sommet de leurs priorités. Chez nous, le confort est un gage de qualité. Nos frigoristes et techniciens passionnés sont heureux d'offrir une approche personnalisée et des conseils judicieux.

Enviro Confort se spécialise notamment dans la vente et l'installation des systèmes de climatisation et chauffage résidentiel, fondés en 2015, Enviro Confort connait une progression rapide et constante. Nos valeurs sont fondées sur le respect des clients et de nos employés font parties de notre succès . Notre clientèle provient en autre de Costco (nous représentons Costco pour la vente et l'installation de système sur mesure) et d'entrepreneurs généraux variés avec lesquels nous réalisons des projets petits et grands (projet de condos de +/- 100 unités). En 2017, nous avons installé plus de 1000 systèmes.
Se joindre à nous, c'est profiter des avantages suivants :
- Un salaire des plus concurrentiels (CCQ, bonification à la performance);
- Un poste permanent dans une entreprise en pleine croissance;
- Des collègues en or;
- Un horaire ajustable en fonction de vos obligations.
Le quotidien de notre frigoriste?
Besoin d'action? Nos techniciens en réfrigération et en climatisation sont toujours chez nos clients ou sur la route, au volant de leur camion Mercedes neuf attitré. Vous profiterez d'équipements soigneusement entretenus : nous vous fournirons tout le nécessaire pour faire un travail de qualité.
En tant que mécanicien en réfrigération et en climatisation, vous devrez :
Vous déplacer dans l'ouest de la ville de Québec et sur la Rive-Sud; Effectuer l'installation et la réparation de thermopompes, de thermopompes géothermiques et d'autres systèmes de chauffage et de climatisation.
Read more
---
Work environment



---
Requested skills
Expérimenté, le frigoriste que nous recherchons maîtrise très bien les rouages du métier. Ce professionnel chevronné travaille de façon méthodique : il veille à ce que tout soit toujours propre et en ordre, autant chez nos clients que dans son camion.
Pour occuper ce poste, il vous faut d'abord :
Un certificat de compétence-compagnon frigoriste;
Une excellente maîtrise de tous les types de systèmes de chauffage et de climatisation, y compris de la géothermie;
Un sens inné du service à la clientèle.
De plus, vous possédez :
DEP en réfrigération;
10 ans d'expérience dans le domaine;
Permis de conduire valide;
Compréhension de l'anglais écrit;
Autonomie;
Bon sens de l'organisation.
---
Commissions
Offert en fonction de la satisfaction de la clientèle et de la performance d'exécution
---
Equal Opportunity Employer
This employer is an equal opportunity employer committed to diversity and inclusion. We are pleased to consider all qualified applicants for employment without regard to race, color, religion, sex, sexual orientation, gender identity, national origin, age, disability, protected veterans status, Aboriginal/Native American status or any other legally-protected factors. Disability-related accommodations are available on request for candidates taking part in all aspects of the selection process.
---
Requirements
Level of education
Professional
Work experience (years)
10+ years
Written languages
Fr : Intermediate
En : Beginner
Spoken languages
Fr : Intermediate
En : Beginner
Other Enviro Confort's offers that may interest you
---