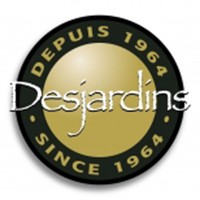 Benefits
Cafeteria
De bons plats mijotés chaque jour vous attendent si vous ne désirez pas faire votre dîner et ceux-ci à prix modique.
Free parking
Registered retirement savings plan
Régime très performant, disponible à votre demande.
---
Description
Devenir préposé aux bénéficiaires au CHSLD L.-B.-Desjardins Inc. (anciennement Les Résidences Desjardins), c'est se joindre à une entreprise familiale reconnue dans la région! Depuis déjà 57 ans, nous offrons aux personnes autonomes, semi-autonomes et en perte d'autonomie un chez-soi accueillant où il fait bon vivre. Bien ancrée dans nos principes, notre approche humaine s'est transmise de mère en fille.
Nos employés sont l'âme de notre résidence : ils font partie de la famille! Au quotidien, leur esprit d'appartenance est bien visible. Ces gens de cœur offrent à nos résidents un service chaleureux, courtois et empreint de respect.
Pourquoi se joindre à nous?
Des patrons compréhensifs, ouverts et soucieux du bien-être de leurs employés
Une équipe unie, qui mise sur la collaboration
Un milieu très stable et agréable
La possibilité de grandir au sein de l'entreprise
Le quotidien de nos préposés et préposées
Sous la supervision de notre infirmière auxiliaire, vous veillerez au confort et à la sécurité des résidents. Vous serez soutenu par une équipe soignante dévouée : ici, tout le monde met la main à la pâte!
Responsabilités :
Assister et accompagner nos résidents dans leurs activités quotidiennes
Prodiguer des soins de base selon le plan de soins de chaque personne
S'assurer que chacun profite en tout temps d'un environnement aussi sécuritaire que stimulant
Communiquer au responsable de l'équipe toute information relative à l'état de santé et au comportement des résidents
Read more
---
Work environment



---
Requested skills
Nous recherchons des personnes bienveillantes qui incarnent nos valeurs. Attentionnées et à l'écoute, elles savent interagir de façon positive avec les personnes âgées tout en exerçant une vigilance constante. De plus, ces joueurs d'équipe n'hésitent pas à prêter main-forte à leurs collègues au besoin.
Nos exigences :
Diplôme reconnu (ou en voie d'obtention) tel qu'un DEP en assistance à la personne en établissement de santé ou expérience équivalente
Formation Principes pour le déplacement sécuritaire des bénéficiaires (PDSB)
Formation RCR
Formation sur place disponible.
Les qualités essentielles :
Compassion
Patience
Empathie
Esprit d'équipe
---
Commissions
Nous savons à quel point nos préposés travaillent fort! Pour nous, reconnaître leurs efforts est une nécessité. C'est donc avec plaisir que nous leur offrons des primes de soir (4%), de nuit (7%) et de fin de semaine (4%) additionnel.
---
Equal Opportunity Employer
This employer is an equal opportunity employer committed to diversity and inclusion. We are pleased to consider all qualified applicants for employment without regard to race, color, religion, sex, sexual orientation, gender identity, national origin, age, disability, protected veterans status, Aboriginal/Native American status or any other legally-protected factors. Disability-related accommodations are available on request for candidates taking part in all aspects of the selection process.
---
Requirements
Level of education
Professional
Work experience (years)
0-2 years
Written languages
Fr : Beginner
Spoken languages
Fr : Beginner
Other CHSLD L.-B.-Desjardins Inc.'s offers that may interest you