The 7 Most In-Demand Jobs in Toronto
Find your new job!

Look for your perfect career match with the Jobillico job search!

Search Now!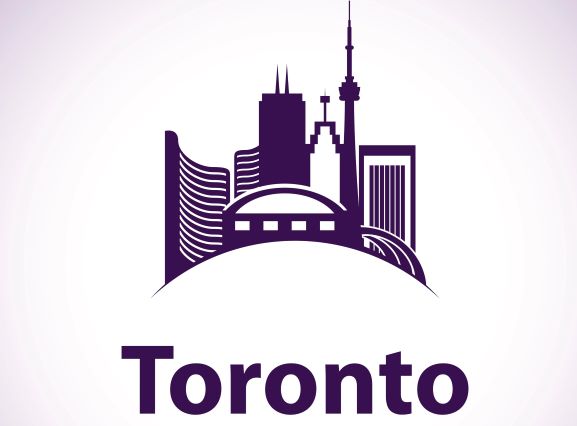 Publié le 16 October 2020
The 7 most in-demand jobs in Toronto and the GTA offer a range of roles in different sectors and industries, exemplifying the career opportunities to be found in Canada's largest city.
For people starting their careers or looking for their next opportunity, stepping into the job market right now may seem daunting. Despite the fact that 2020 has brought a great deal of economic uncertainty, there are still areas for job growth across the country. Toronto, Canada's largest city and the fourth largest metropolitan area in North America, is home to millions of people and thousands of businesses and companies. Even in the face of these serious challenges, there are still positions that need to be filled by qualified job candidates.
The 7 Most In-Demand Jobs in Toronto
Registered nurse
Transport driver
Customer service representative
Teacher
Research scientist
Financial analyst
Programmer
Registered Nurse
The Job: A Registered Nurse is a professional healthcare provider who supports and assists physicians and doctors in the treatment and care of patients. Registered Nurses can work in hospitals, clinics, emergency rooms, doctor's offices, and other healthcare facilities. A Registered Nurse may provide care for a large number of patients as part of their job, providing medications, administering certain treatments, assisting with tests and examinations, while keeping detailed records. Healthcare professionals and Registered Nurses remain among the most in-demand jobs in Toronto as hospitals face the devastating effects of the ongoing COVID-19 pandemic and provide quality care to those in need.
Requirements: Complete either an accredited degree program in nursing at a University (all provinces except Quebec require a University Bachelor's Degree in Nursing). Pass the Canadian Practical Nurse Registration Examination (CPNRE). Register and pass an exam with the College of Nurses of Ontario.
Average Salary: $80,122 per year
Apply for a job as a Registered Nurse
Transport Driver
The Job: The transport industry remains one of the largest sectors in the country, with over 63 million shipments generating almost $40 billion dollars per year, accounting for 4.7% of Canada's total GDP. Considering the large population of people and businesses, and its geographic position in southwest Ontario on the Quebec-Windsor corridor, Toronto remains a major transport hub for both Canada and North America. Transport Drivers, as the name implies, drive and deliver shipments of goods and products for clients in the GTA and throughout North America.
Requirements: A valid driver license for the correct vehicle classification, these include Class A, B, C, D, E and F licenses. A standard Class G Drivers Licence is a prerequisite for any additional class. A clean driving record and successfully passing a vision test may also be requirements for certain companies.
Average Salary: $48,867 per year ($76,500 per year for experienced drivers)
Apply for a job as a Transport Driver
Customer Service Representative
The Job: As businesses deal with the economic side-effects of the COVID-19 pandemic, it is more important than ever to maintain a strong and positive relationship with customers and consumers. Customer Service Representatives deal directly with a business's customers, providing support and assistance, answering questions, providing information and generally ensuring that clients are happy with their service and products. Given the fact that much of this work is done over the phone or email, it is a prime position for those looking for a work-from-home job role.
Requirements: Strong interpersonal and communication skills. Degree/Diploma in Business or Marketing is considered an asset.
Average Salary: $15.45 per hour
Apply for a job as a Customer Service Representative
Teacher
The Job: Teachers work in schools to educate students from kindergarten through the completion of high school. They design lesson plans, teach students, issue assignments and tests, all in coordination with the official provincial curriculum. This is a very important job, considering that they are in charge of educating the next generation of adults, giving them the knowledge, tools and support they need to succeed in the real world. Given the increasing population in the province, teachers will remain one of the most in-demand jobs in Toronto for the foreseeable future.
Requirements: To teach in Ontario, you must graduate with the minimum of a 3-year degree from an accredited postsecondary institution, complete a teacher education program with four semesters of in-class experience and be certified by the Ontario College of Teachers. For those looking to teach in public schools, membership in a teacher's union may be an additional requirement.
Average Salary: $103,926 per year
Research Scientist
The Job: Scientific research is conducted through experiments and trials in order to make new discoveries in a variety of different fields. Much scientific research is based through universities and education institutions. Toronto is home to world-class universities where important scientific research is conducted, especially in the areas of healthcare and medical innovation. There continues to be a need for qualified Research Scientists undertaking groundbreaking research in Toronto institutions, and it will remain an in-demand job.
Requirements: Undergraduate and Graduate Degrees and PHDs are all required for different levels of scientific research.
Average Salary: $67,173 per year
Apply for a job as a Research Scientist
Financial Analyst
The Job: Financial analysts excel at working with numbers. They work for major companies and organizations to review and analyze financial plans, research trends in the market, and create projections that will guide major financial decisions for months, if not years, at a time. Even during times of economic uncertainty, Toronto remains the business and financial centre of Canada. With many different banks, financial institutions and major corporations maintaining headquarters and offices in the GTA, financial analyst will remain one of the most in-demand jobs in Toronto as the economy reopens and grows.
Requirements: A Bachelor's Degree in Finance, Economics or Accounting, and Certification as Chartered Professional Accountant, Chartered Management Accountant, or Chartered Financial Analyst may be required for certain job roles.
Average Salary: $60,027 per year
Apply for a job as a Financial Analyst
Programmer
The Job: Toronto is one of the tech capitals of the world, becoming home to numerous startups and established companies innovating in the digital and tech sectors over the past decade. Programmers, while a slightly non-descript job title, refers to numerous opportunities for those who understand computer code like a second language. Whether you have an interest in building new programs from the ground up or working to finalize the perfect UI/UX for a new app, these opportunities can be found in the GTA. With the city's tech sector on the rise, programmers will remain an in-demand job in Toronto for those committed to innovation.
Requirements: Post-secondary degree in programming, other certificates and programs may be required for specific job roles.
Average Salary: $60,730 per year
Apply for a job as a programmer
If one of the most in-demand jobs in Toronto sounds right for you, prepare your resume and apply today. The opportunity you've been looking for could be right here in the GTA.