The 15 Most In-Demand Jobs in Canada in 2023
Find your new job!

Look for your perfect career match with the Jobillico job search!

Search Now!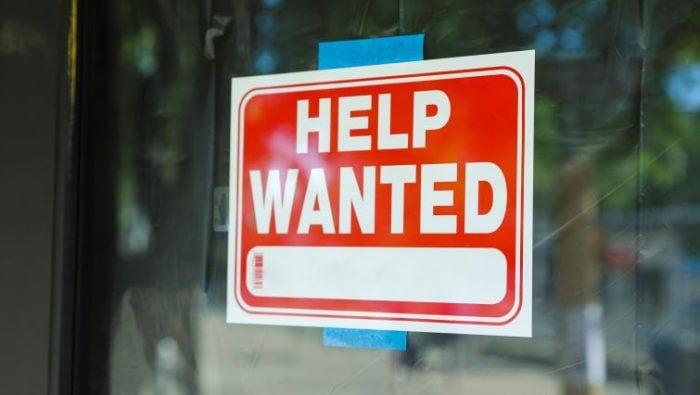 Publié le 25 January 2023
The 15 most in-demand jobs in Canada in 2023 are found across multiple sectors and industries, demonstrating that there are still opportunities for job seekers.
The Canadian job market continues to evolve and adapt to the sometimes-confusing realities of the new year. COVID-19 is now classified as endemic, but the economic ramifications of the pandemic continue to affect job seekers and companies in all sectors. Most economists predict that Canada and much of the world will experience a recission in 2023, coming right after recording high inflation rates. All these have created a stressful climate for job seekers, whether they are seeking a career change or are just at the start of their professional lives.
Nevertheless, there are still hiring opportunities for qualified job seekers. With the right skills, abilities and credentials, it is still possible to get hired for a high-paying job role in a number of different industries. Here are the 15 most in-demand jobs in Canada in 2023.
Here is a look at the 15 most in-demand jobs in Canada in 2023.
1. Sales Representative
Sales Representatives, also known as sales associates, remain one of the most in-demand jobs in Canada in 2023. Even during times of economic uncertainty, people will still be making purchases, and companies need employees to sell their products and interact with their customers. Sales representatives must obviously excel in a sales-based environment and have extensive knowledge of the products they are selling. Customer-facing service is not for everyone, and they must be comfortable speaking and working to meet changing customer needs.
Qualifications for Sales Representatives:
Strong customer service skills
Highly sociable and outgoing
Results-oriented and objective-minded
View Available Job Postings for Sales Representatives
2. Transport Driver
Transportation is a critical sector in the Canadian economy, and generates over $27 billion in revenue per year. Even as the pandemic moves to an endemic stage, there are still lingering supply issues from the height of the lockdown era. There remains high demand for all types of goods across the world, creating job opportunities for people looking to join the industry. There are transport drivers available with valid driver's licenses in the correct vehicle classes.
Qualifications for Transport Drivers:
Driver's license in the correct vehicle class
Strong focus and concentration
Punctuality and time management
View Available Job Postings for Transport Driver
3. Receptionist
A receptionist plays a key role in the office workplace and serves as the first point of interaction between customers and the company. They provide customer service, office support and additional responsibilities that will keep the workplace functioning properly. Given the importance of meeting the changing needs of customers, receptions will remain an in-demand job role in 2023.
Qualifications for Receptionists:
Strong attention to detail and organization
Adapt with both physical files and digital record keeping
An administrative assistant certificate/diploma (for certain jobs)
View Available Job Posting for Receptionists
4. Welder
The welder is a mechanical technician who manufactures and repair machines and other mechanical components. This is a skilled trade profession currently experiencing a shortage of qualified workers with an estimated deficit of 400,000 by 2024. This makes it easy to see why it remains one of the most in-demand jobs in Canada in 2023. Proper training and certifications are required so that people learn welding correctly and safely. The benefit is that many of these training programs offer apprenticeships, co-ops and work placement opportunities.
Qualifications To Be A Welder:
Certificate/diploma in welding
Successful apprenticeship under a qualified tradesperson
Provincial trade union membership
View Available Job Postings for Welders 
5. Web Developer
The pandemic era has highlighted the importance of a digital web presence for every business and company. Not every person has the time, the web designer skills or the knowledge to build and maintain a website, even a simple one. Web developers and designers create custom websites that meet the specifications of their clients. They help drive the audience and customers towards a business and play a key role in generating revenue and growing their base. They develop websites, applications and software that will allow companies to conduct business, sell their products and connect with customers. It's important for developers to be proficient in computer coding HTML, Python, Javascript, Node, PHP and more.
Qualifications for Web Developers:
Certifications in specific programs will be an assets
Portfolio of completed websites

Creative eye for UX and UI projects
View Available Job Postings for Web Developers 

6. Business Development Officer
A Business Development Officer is a role that is playing an increasingly important role in the corporate sales departments. Their job includes pursuing new partnership opportunities both in their sector and outside of it. They also work closely with existing corporate partners to develop new projects and increase audience reach. It is a sales-oriented role, which requires strong people skills. With many companies adapting their role to fit the changed expectations of customers, Business Development Officers must be forward thinkers who look for new ways to provide a company's services.
Qualifications for Business Development Officers:
Bilingual in English/French
Sales experience
Communication skills
View Available Job Postings for Business Development Officers
7. Day Labourer
Day Labourer is an extremely versatile job role, often working in construction, maintenance and repair, and related trades. They often work with their hands, and must be able to use tools and equipment safely and correctly. It can often lead to shorter-term roles in different organizations, completing tasks as needed before moving on to different responsibilities. This is an in-demand job in Canada in 2023 because it applies to various industries and fields.
Qualifications for Day Labourer:
Strong mechanical skills and abilities
Able to perform physically demanding jobs
Certain certifications may be required for specific roles
Versatile and willing to adapt to different roles as needed
View Available Job Postings for Day Labourers

8. Software Engineer
The tech industry has been experiencing a dramatic period of hardship, with tens of thousands of people being laid off from some of the biggest companies in the world. While these jobs may not appear to be as stable as they once were, the demand for software engineers and programmers remains strong. Despite potential volatility, the high pay and large growth potential of many companies in the tech sector will continue to attract qualified candidates.
Qualifications for a Software Engineer:
A degree, diploma certification in software engineering or computer studies
Able to understand and write computer code, html, Javascript, Python, etc
Strong aptitude for problem solving and devising innovative solutions
View Available Job Postings for Software Engineer 
9. Mechanic
Even in an economic downturn, machines and vehicles still need to run safely and correctly. The services of experienced and qualified mechanics will continue to be in-demand this year, with opportunities in multiple industries and sectors. From construction and contracting, to mining and industrial tech, skilled and qualified mechanics will always find work maintaining and repairing vital machines and equipment that keep the larger Canadian economy moving. This role is so important that there are even government grants that will pay people to enter the trade and learn these skills.
Qualifications for Mechanics:
Specific training and certifications for different jobs
Keen attention to detail and focusing ability
Committed to learning new technologies and repair techniques
View Available Job Postings for Mechanics 
10. Human Resource Manager
Given how much the daily nature of work across all industries has changed in the past 3 years, the role of Human Resource Managers is more important than ever. They play a vital role in maintaining a cohesive, supportive and respectful workplace, and this is equally important with remote and hybrid working arrangements. Given the large number of people leaving their jobs for a career change, HR managers must be able to sort through many candidates to find the best hires, while also meeting the evolving needs of existing employees.
Qualifications for Human Resource Managers:
Strong people skills and communication abilities
Able to adapt and change quickly
Degree/certification in HR or related field
View Available Job Postings for Human Resource Managers
11. Nurse
Healthcare professionals have had an incredibly difficult period during the pandemic, they and continue to face challenges while taking care of patients in hospitals, clinics and doctor's offices. Many have chosen to leave the professional after experiencing extreme burnout without proper support. There have been pledges to do better, and new recruitment drives aim to attract qualified people into the sector to provide people with the care they need. There are many positions available for Registered Practical Nurses (RPNs), Licensed Practical Nurses (LPNs) and Nurse Practitioners (NP). These jobs do require training and education, as providing quality health care takes specialized knowledge and experience.
Qualifications for Nurses:
Degrees/Diplomas, license and certification in nursing and healthcare
Strong people skills and communication ability
Able to focus and may pay attention to details under stressful situations
View Available Job Postings for Nurses 
12. Pharmacists
Pharmacists provide important medications and prescriptions for people across Canada. They also offer knowledge and guidance so that people know how to use their medications correctly and safely to maintain their health. Given the multiple challenges facing the Canadian healthcare system in 2023, pharmacists are being asked to play a larger role. Pharmacists will continue to offer important support in their communities. In addition to the practical nature of the job, they also often own their pharmacies and employ others in various roles. It requires education and training to become a licensed pharmacist, and commitment to excellent customer service at all times.
Qualifications for Pharmacists
Education, training and licensed as a pharmacist
Attention to detail is very important to provide the correct medication
People skills and the ability to effectively communicate with the public
View Available Job Postings for Pharmacists 
13. Warehouse Worker
Supply chain issues have dominated a lot of economic conversations, and warehouses play a vital role in this tenuous chain. As companies still struggle to get goods and products to customers around the world, qualified warehouse workers will continue to be an in-demand job in Canada in 2023. The ability to remain highly organized and motivated throughout the day will be a huge asset in this role, as well as being able to meet the physical demands of the job. There is normally no degree or diploma requirement, but certain warehouses will require safety courses and additional training to operate heavy machinery.
Qualifications for Warehouse Workers:
Strong organizational skills are always necessary
Certified to operate forklifts and related machines
It is a physical role with certain requirements
View Available Job Postings for Warehouse Workers
14. Graphic Designer
Given the sheer number of businesses that have moved online, it's important to visually stand out in a crowded marketplace. The amount of time that customers will give a business before scrolling away has never been shorter, so skilled graphic designers are needed to create eye-catching visuals. Given the importance of social media for business marketing, graphic designers are now a vital part of the content creation and marketing departments of organizations of all sizes. Graphic designers apply their artistic skills to create eye-catching and unique visual brand identities. They must have a strong creative eye in order to help their clients stand out and while also remaining informed of visual trends and patterns.
Qualifications for Graphic Designers:
Strong creative thinking and design skills
Familiar with design programs and software applications
Communication skills to work with clients and fulfill their needs
View Available Job Postings for Graphic Designers 
15. Physiotherapist
People are more aware than ever of the importance of maintaining their physical health, even while working from home. A physiotherapist provides physical therapy and rehabilitation for people who have suffered acute injuries or are maintaining chronic conditions. They create custom programs that will allow people to exercise and improve their physical condition, alleviating pain and discomfort. The ability to maintain the well-being has become a top concern for many employees, and employers have compensated by increasing available health benefits to retain their top workers. Physiotherapist will remain an in-demand job role as people seek to maintain their health.
Qualifications for Physiotherapists:
Trained, certified and licensed to practice
Strong understanding of biology and physical fitness
The ability to effectively work with all types of patients with different needs
View Available Job Postings for Physiotherapists 
The 15 most in-demand jobs in Canada in 2023 provide opportunities in a variety of industries and sectors. For qualified job seekers looking to start a new job or make a career change, now is the time to create a resume and apply.