Ontario is Hiring for Hundreds of ONroute Seasonal Jobs
Find your new job!

Look for your perfect career match with the Jobillico job search!

Search Now!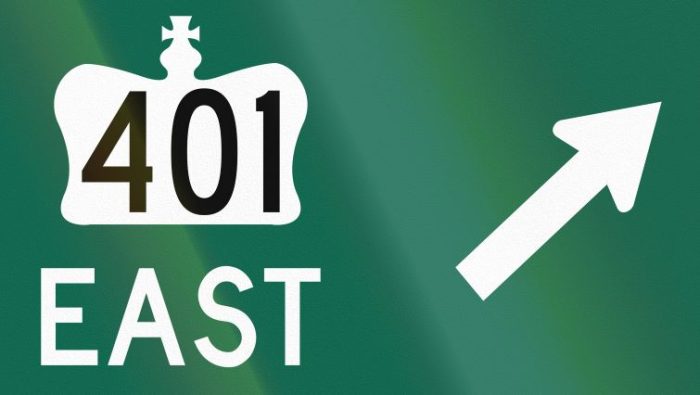 Publié le 9 April 2021
Ontario has announced they will be hiring for hundreds of ONroute seasonal jobs at highway rest areas throughout the province.
Everyone who has ever taken a road trip on any of Ontario's 16,900 kilometres of highway knows the familiar green and white signs that alerts drivers to an upcoming oasis just off the next exit. Suddenly it appears: a gas station with the familiar red triangle of Canadian Tire, sitting in front of a square yet somehow very angular building housing washrooms, an indoor convenience mart, a Tim Hortons and a Burger King/A&W/Wendy's/other corporate sibling company. No cross-provincial trip is complete with a quick ONroute rest stop and a large double double to get you back on the road. Now every ONroute location in Ontario is looking to hire new staff members for the upcoming summer season.
What Is An ONroute?
ONroutes are the official rest areas stationed along the 400 and 401 highways in the province of Ontario. 23 such stops are found from Tilbury in the west to Bainsville in the east — near the Michigan border and the Quebec provincial line, respectively. They provide gas, food and other provisions to the hundreds of thousands of drivers who take to the highway everyday. To serve this many people, it requires thousands of employees who work 24/7 to provide drivers with the amenities and services they need. These positions include servers, cooks, cashiers, maintenance workers and more, which are among the available ONroute seasonal jobs.
While for decades there could be found different individual franchise vendors along major Ontario highways, this changed after the 2008 financial crisis. After many leases expired without being renewed, the Ontario government signed a 50-year agreement with the corporate partners behind the ONroute brand in 2010. This means that ONroute rest areas will be found on Ontario highways until 2060.
Why Are They Hiring?
Summer is the peak travel season for people looking to enjoy the beautiful weather and get away from it all. While taking a vacation from work is important for overall well-being, unfortunately it is clear that the ongoing COVID-19 pandemic will still have a dramatic impact on society for the rest of 2021. There are currently limited travel options as part of ongoing necessary safety measures to protect people's health and reduce transmission of the virus while the vaccine rollout continues across the country. 
One option that the Ontario government foresees for the summer is travelling interprovincially, once the latest stay-at-home order is lifted of course. Ontarians have a long tradition of heading out to cottage country for the weekend, and these "staycations" may potentially be safer options for vacationers, provided that all mask guidelines and distancing measures are still followed, even after vaccination.
"We know Ontarians are ready to get out and when the warm weather comes, and we can socially distance outside, your local ONroute will be ready for your family whether you're travelling day trips, going to a rented cottage or touring with an RV."
Available ONroute Jobs
The ONroute seasonal jobs include a number of different job roles, including:
Crew Member – The customer-facing members of the team. They take and fulfill orders, process payments and ensure customer satisfaction while following food health and safety protocols.
Shift Supervisor – Supervises crew members, ensuring that rules and procedures are properly followed at all times. They solve problems and manage the whole team at each location during their shift.
Staff Accountant – Responsible for the financial accounting, tracking and filing of a specific ONroute location. Accounting experiences and certifications are required for this job role.
Cleaner/Custodian – Cleaning and maintaining buildings, eating areas and shops. Responsible for presenting a clean and welcoming environment to drivers and travelers.
Salaries and Benefits
The available ONroute seasonal jobs include both full-time and part-time positions, and have a starting salary of $14.25 per hour. This is the current 2021 minimum wage in the province of Ontario. As for additional benefits, ONroute states they provide:
Meal allowance
Free uniforms and training
Employee discounts
Shift flexibility
Referral bonus
If any of these jobs appeal to you, you can apply today via the ONroute Career Page. To find other in-demand job opportunities in Ontario, including working for Toronto's Parks division and as a Personal Support Worker, be sure to check out the thousands of jobs currently posted with Jobillico.