How To Sharpen These Essential Skills For Success in 2023
Find your new job!

Look for your perfect career match with the Jobillico job search!

Search Now!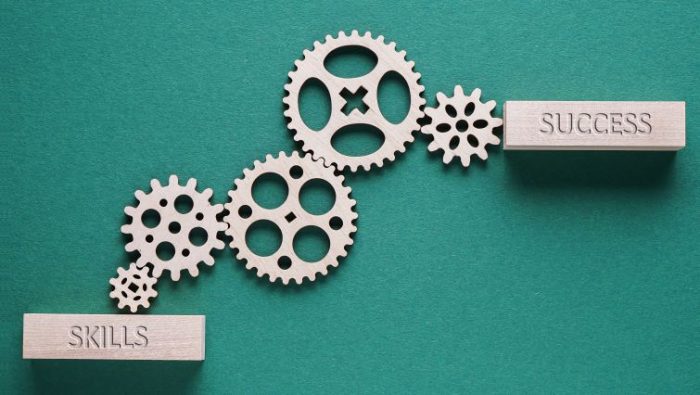 Publié le 13 March 2023
Improve your skillset and set yourself apart on a strong path by learning how to sharpen these essential skills for success in 2023.
We're living in a swiftly changing world and it can be hard to keep up with the latest business trends and technological advances. As you look ahead at the year, it's important to consider the skills employers expect from candidates looking for a job in your sector. If you're looking for a new career or pressing refresh on your current one, honing these sought-after skills could make all of the difference in landing your dream job. In this blog post, we'll explore how to sharpen these essential skills for success in 2023 and beyond.
Be aware of your strengths and weaknesses
The first step towards improvement is being aware of the areas where you can grow and improve. Whilst no one can expect to be the perfect employee, you need to be aware of how you present as a candidate across the board, not just in one area. There's no use in fine-tuning your organisational abilities if there's a gaping problem with the way you approach specific aspects of your job such as difficult conversations, or your customer service skills.
Even if you're applying for a technically specific role, such as a software engineer, you'll still need communication skills, teamwork, creative thinking and potentially even client handling skills. Employers want employees who are well-rounded, since they're of use to them in a variety of situations.
You're sure to be asked about your strengths and weaknesses in any interview, so being able to evaluate yourself will also demonstrate that you have good self-awareness. Plus, being able to say how you've taken steps to tackle any weaknesses with your essential skills will show that you're willing to learn and improve, and make you more attractive to employers.
Consider volunteering
If you have the time and the energy to do so, taking on a volunteer position can be a really useful way of getting experience with specific essential skills that you can then use on your application when looking for a job. As well as helping your resume, volunteering is rewarding, shows commitment and community spirit, and can demonstrate your abilities at working in a varied environment – all of which are attractive to employers as a job candidate.
If there's something you have a small amount of practical experience with, but a lot of interest in, volunteering may be an opportunity to try this out in a small-scale, low-risk environment. For example, if you want to have a go at social media marketing, ithis may be so far from your normal role that you can't do it in work time, but it may be that you can assist someone such as a small shop doing this in a volunteer capacity before progressing to paying freelance clients.
Have a positive attitude and be open to new ideas
It can be easy to get into a pattern at work and complete new tasks in the same way that you've done for other projects, but the key to developing is being open to trying new things. Whether that's learning from your colleagues about how they've handled their projects, or listening to the junior member of the team in the way that you would listen to a senior staffer, new, useful ideas can come from anywhere, so always be open to them.
If you are finding it challenging to devise a new approach then don't be afraid to reach out and ask for help from your colleagues – they should be happy to share their ideas with you. Just remember to be open to assisting them and to give credit where it's due – trust is essential in a strong team.
Stay up-to-date on current trends and technologies
Part of progression and being a valuable employee is actively keeping on top of any industry news and ideas, so that your company can remain competitive, and you appear a more viable candidate if you do enter the job market. That doesn't mean that you have to try everything out, but if there's something in particular that you think could benefit you at work, it might be worth giving it a try.
Not only will this give you good credit with your current team, but it can also be a good sign for potential employers too. When you're interviewed, knowing about the current industry climate shows that you're invested in your career, and shows you're always looking for ways to improve.
This goes for technology as well. Particularly if you are looking for a job in a digital industry, it's important to understand how and why new technologies can help you, and at least know the basics of how they work. This is also important for remote workers – companies expect their employees to be productive, and streamlining your workflow with technology shows that you're both organised and efficient.
Get your dream role
There are so many different ways that you can hone the essential skills for success in 2034 that employers are looking for from employees for years to come. From looking for opportunities to learn in your current role, to taking on a volunteer position or doing some self-reflection, the power to expand your abilities lies with you. Search our job listings today and get your dream role.