< Back to the events
Events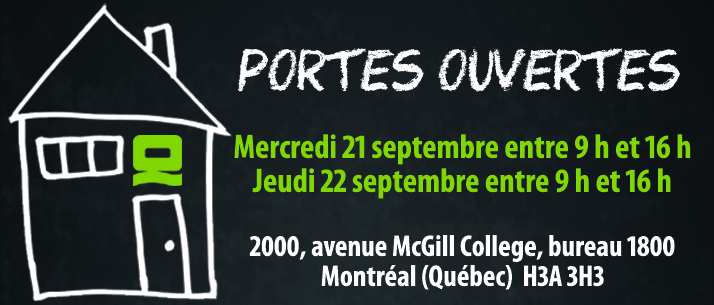 OPEN HOUSE – DOWNTOWN
Montréal

,

QC
Wednesday september 21st, 2016

|

09h00 to 04h00
See all dates
Wednesday september 21st, 2016

|

09h00 to 04h00
Thursday september 22nd, 2016

|

09h00 to 04h00
OPEN HOUSE - MONTREAL

Wednesday, September 21st, and Thursday, September 22nd.
From 9:00 am to 4:00 pm
We have temporary and permanent openings in all corners of the city to satisfy all candidate needs, in the following fields:

- Customer Service
- Reception
- Administration
- Industrial
- Sales

Please bring a copy of your resume!

2000 McGill College Avenue
Suite 1800
Montreal, Quebec
H3A 3H3
(McGill metro)

Interview guaranteed!
Connecting you + Quantum: With our contacts and your skills, we're a winning combination. Put Quantum on your team and apply today!
Have you heard about our Referral Bonus Program? If you refer a friend or colleague who is hired, you may be eligible for a Visa Gift card!
Quantum is an equal opportunity employer.
Follow us on Facebook at https://www.facebook.com/quantumsocial
Events :Customer Service, Reception, General Labour, Administrative, Administration, industrial, human resources, sales, marketing