---

This recruiter is online.
This is your chance to shine!
Apply Now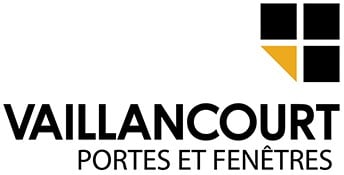 Benefits
Cafeteria
Company discounts
Travailler chez un fabricant de portes et fenêtres a ses avantages! 
Competitive salary
Employee assistance program
Une firme a été retenue afin d'assurer des servicesprofessionnels de « counseling » et de références à nosemployés et aux membres de leur famille immédiate qui enferont la demande. Ce programme est disponible aux employéscouverts par le régime d'assurance collective.
Performance bonuses
Social activities organized by the company
Tout au long de la saison, des activités sociales sont organisées parle Comité social pour les employés. Activités culturelles ou sportives, chacun y trouve son compte.Voici, entre autres, ce qui pourrait vous être proposé:- Tournoi de golf- Tournoi de billard- Sortie au cinéma- Karting- Spectacle d'humourSans oublier notre traditionnel méchoui annuel et notre party de Noël: deux incontournables!
Travel insurance
Nos employés peuvent partir en vacances l'esprit tranquille, ils sont couverts par une assurance voyage/annulation de voyage.
Vacation
Nous sommes fermés deux semaines à la période des fêtes et deux semaines aux vacances de la construction: ça nous fait de longs congés!
---
Description
Vous êtes une personne méthodique, rigoureuse et orientée vers les détails?
Vous souhaitez évoluer dans une entreprise en pleine croissance et intégrer une équipe d'expérience au département des achats?

Nous sommes présentement à la recherche d'un magasinier pour compléter notre équipe.

Sous l'autorité du responsable des achats, le titulaire du poste assumera entre autres les responsabilités suivantes:
Fait des décomptes cycliques afin d'ajuster l'inventaire réel des produits dans le système manufacturier;
Maintient les localisations à jour lors de la réception et des déplacements d'inventaire;
Fait la gestion d'identifications des localisations ;
Maintient les minimums/maximums des Kanbans et des produits en inventaire;
Fait la mise à jour des cartes Kanbans;
Participe à l'inventaire de fin d'année;
Fait les vérifications d'inventaire physique à la demande des acheteurs;
Investigue sur les écarts de quantité et les rapporte aux acheteurs;
Fait l'entrée de données des quantités dans le système informatique;
Génère les rapports d'inventaire;
Vérifie et corrige les inventaires via le système informatique;
Répond aux questions concernant les inventaires affichés dans le système versus la réalité en entreprise;
Fait le suivi des produits discontinués et/ou remplacé pour que l'inventaire ne traîne pas l'ancien produit et que le nouveau produit soit mis en place;
Fait la coordination des nouveaux produits ou des changements de produits;
Fait la gestion dans le système informatique des matières premières localisées dans les remorques;
Fait la gestion des expéditions des matières premières pour sous-traitance;
Fait la gestion des retours de matériel suite à l'intervention du contrôleur qualité;
Relocalise les produits déclassés et tient les inventaires à jour durant l'analyse de la non-conformité dans le système informatique;
Exécute toutes autres tâches connexes.
Read more
---
Work environment




---
Requested skills
Scolarité : DEC ou AEC en approvisonnement et/ou en logistique ou toute autre formation jugée pertinente;


Expérience  :  Deux (2) ans d'expérience dans un poste similaire;


Connaissances  :                   Connaissance de la suite office;
                                               Connaissance d'un système manufacturier;
                                               Connaissance du cycle des achats;
                                                
Habiletés pertinentes :          Habileté interpersonnelle;
                                               Capacité à travailler sous-pression;
                                               Sens des responsabilités;
                                         
                                               Souci du détail;

                                               Bonne mémoire visuelle;
                                               Capacité d'organisation du travail;
---
Requirements
Level of education
College
Work experience (years)
0-2 years
Written languages
Fr : Intermediate
En : Beginner
Spoken languages
Fr : Intermediate
En : Beginner
Other Vaillancourt Portes et Fenêtres's offers that may interest you
---