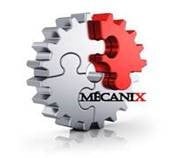 Description
La personne devra être en mesure d'opérer des machines CNC(EX: Mazak et Matsuura). De meme elle devra etre en mesure de faire la programmation de pièces avec le logiciel ''featureCam ou MasterCam'' . Vous devez avoir de l'expérience sur des Tours ou des Centre d'usinage.
Read more
---
Work environment




---
Requested skills
- DEC dans une discipline connexe ou DEP et ASP jumelé à une solide expérience. - Participer à la conception. - Faire la modification des dessins lorsque requis. - Participer aux réunions de production. - Collaborer avec les opérateurs. - Réaliser les projets demandés par la direction. - Valoriser la créativité de l'entreprise pour atteindre les objectifs de l'organisation. - DEC Génie mécanique, industriel ou formation équivalente. - 2 à 3 ans d'expérience dans le domaine de l'usinage. - Connaissance de différents logiciel de programmation ( Master Cam, Feature Cam ect..... - Connaissance et expérience de la suite Office et des principes d'amélioration continue . - Leadership, capacité à influencer les gestionnaires et employés. - Structure, Rigueur, Autonomie, dynamisme. Capacité à travailler sous pression. Bilinguisme, un atout.
---
Equal Opportunity Employer
This employer is an equal opportunity employer committed to diversity and inclusion. We are pleased to consider all qualified applicants for employment without regard to race, color, religion, sex, sexual orientation, gender identity, national origin, age, disability, protected veterans status, Aboriginal/Native American status or any other legally-protected factors. Disability-related accommodations are available on request for candidates taking part in all aspects of the selection process.
---
Requirements
Level of education
Professional
Work experience (years)
3-5 years
Written languages
Fr : Advanced
En : Intermediate
Spoken languages
Fr : Advanced
En : Intermediate
Other Service Industriel Mécanix inc.'s offers that may interest you