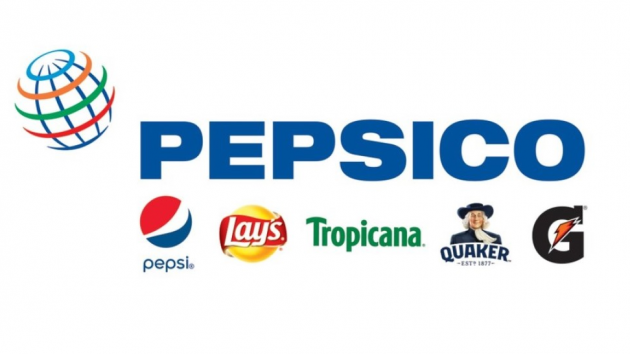 Superviseur livraison, mise en marché et entrepôt
PepsiCo Canada
Val-d'Or,QC
Salary

70000.00 to 75000.00 $ per year according to experience

Full time

Permanent job

Day shift work

Published on

June 29th, 2022
Benefits
Dental insurance
Employee assistance program
Floating leave days
Paid leave
Pension plan
Registered retirement savings plan
Reimbursement for kilometres travelled
Vision care insurance
Wellness program
---
Description
Nous sommes à recherche d'un Superviseur livraison, mise en marché et entrepôt pour notre site de Val-d'Or. Il s'agit d'un poste permanent à temps plein. L'employé à ce poste contribue au succès de la société d'embouteillage Pepsi en vendant nos services de façon à obtenir un avantage concurrentiel, en contribuant à améliorer la rentabilité et la productivité de l'organisation ainsi qu'en dirigeant les membres de notre équipe.

Organisation
PepsiCo Canada a été nommée au palmarès des 100 meilleurs employeurs au Canada. Les produits de PepsiCo sont savourés par les consommateurs plus d'un milliard de fois par jour dans plus de 200 pays et territoires partout dans le monde. Notre gamme de produits compte 22 marques d'une valeur d'un milliard de dollars ou plus qui sont reconnues à l'échelle internationale, y compris Gatorade, quaker, Tropicana et Lay's. Nous produisons des centaines d'aliments et de boissons que les consommateurs partout dans le monde adorent.
À PepsiCo Canada, nous cherchons toujours à répondre aux besoins de nos consommateurs, notamment en créant un engouement au moyen de campagnes de promotion accrocheuses et de nouveaux produits novateurs. Nos gens représentent notre plan grand atout! En appuyant leur capacité à collaborer de façon efficace ainsi qu'en leur fournissant les outils dont ils ont besoin pour réussir, nous nous assurons que PepsiCo Canada s'impose comme une société à laquelle les gens sont fiers de se joindre.

Principales tâches et responsabilités :
Diriger une équipe composée de 20 à 25 employés syndiqués et non syndiqués.

Favoriser le perfectionnement des membres de l'équipe et gérer la prestation et la qualité des services, les coûts ainsi que les mesures de sécurité.

Fournir de l'encadrement et contribuer au perfectionnement des membres de l'équipe afin de favoriser le développement des capacités actuelles et futures.

Faire en sorte que tous les trajets soient desservis et que chaque visite de service prévue à l'horaire quotidien soit effectuée chaque jour.

Faire en sorte que les chauffeurs suivent les procédures de lecture des codes à barres au poste de contrôle et remplissent correctement les manifestes quotidiens.

Atteindre les objectifs de productivité, notamment pour la mesure du coût par unité.

Répondre aux besoins usuels en matière de service et d'exécution en magasin en atteignant nos objectifs relatifs au niveau de service.

Perfectionner ses compétences individuelles et les capacités organisationnelles.
Habiletés techniques :
Établir des prévisions relativement aux besoins en main-d'œuvre, embaucher le personnel nécessaire pour effectuer le travail et établir les horaires de travail.

Compiler et suivre les données essentielles sur la performance afin de répondre à toutes les normes liées au temps et à la qualité.

Comprendre les activités commerciales des clients et assurer l'équilibre entre les besoins pour les « gestes de bonne foi » et les normes associées aux coûts de service.

Assurer l'encadrement et développer notre avantage en matière de service.

Encadrer et perfectionner les membres de l'équipe (vérifications lors des accompagnements dans le trajet).

Enseigner les pratiques de travail sécuritaires (accidents impliquant un véhicule et blessures)

Gérer la conformité réglementaire (dossiers de qualification des chauffeurs, heures de service, rapport sur l'état du véhicule, transport des matières dangereuses).
Comportements liés au leadership :
Tirer profit de sa connaissance des principaux facteurs influençant les ventes pour obtenir les résultats recherchés.

Établir les cibles et mesurer les résultats en matière de productivité et de service afin de favoriser la responsabilisation et l'exécution.

Concentrer son attention sur les objectifs de façon continue et éliminer les obstacles afin de respecter nos engagements et d'atteindre nos cibles.

Comprendre les relations d'interdépendance entre les diverses unités fonctionnelles et établir les partenariats requis pour trouver des solutions mutuellement avantageuses.
Qualifications et exigences
Baccalauréat

Minimum de 2 années d'expérience en vente fondée sur les faits.

Expérience de supervision, un atout

Capacité à travailler selon un horaire flexible, y compris tôt le matin, en soirée ou les fins de semaine

Expérience dans le secteur des produits de consommation emballés, un atout
* Le genre masculin est utilisé dans ce document dans le seul but d'alléger le texte.
Read more
---
Work environment




---
Equal Opportunity Employer
This employer is an equal opportunity employer committed to diversity and inclusion. We are pleased to consider all qualified applicants for employment without regard to race, color, religion, sex, sexual orientation, gender identity, national origin, age, disability, protected veterans status, Aboriginal/Native American status or any other legally-protected factors. Disability-related accommodations are available on request for candidates taking part in all aspects of the selection process.
---
Requirements
Level of education
Professional
Work experience (years)
3-5 years
Written languages
Fr : Intermediate
Spoken languages
Fr : Intermediate
Other PepsiCo Canada's offers that may interest you