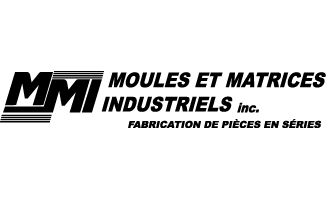 Benefits
Competitive salary
Flexible hours
On-going training
Performance bonuses
Summer schedule
---
Description
Moules et Matrices Industriels (MMI) est spécialisé principalement dans l'usinage de pièce complexe sur machine a commande numérique (CNC) utilisant les dernières technologies. Sa clièntelle oeuvre dans de multiples champs d'activités qui sont relié au domaine des hautes technologies.


L'opérateur ( Tour ET/OU Milling) aura comme responsabilité de préparer les set-up des équipements,
Effectuer la programmation des machines à l'aide du logiciel de programmation Feature Cam et s'assurer de la conformité des pièces.
Compétences recherchées;
Fiable,
Responsable,
capacité de travaillé en équipe,
Une expérience et des connaissance approfondie du domaine du tournage sont considérés comme un atout.
Read more
---
Work environment




---
Requested skills
La persone possédant des connaissances dans l'usinage de pièces complexes, principalement en alluminium, pour le secteur de la haute technologie.
Cette personne devra démontrer du leadership, de la constance et une bonne capacité de travail en équipe.
---
Commissions
Primes au rendement offert,
Et possibilité de faire des heures supplémentaires payées à temps 1/2.
---
Equal Opportunity Employer
This employer is an equal opportunity employer committed to diversity and inclusion. We are pleased to consider all qualified applicants for employment without regard to race, color, religion, sex, sexual orientation, gender identity, national origin, age, disability, protected veterans status, Aboriginal/Native American status or any other legally-protected factors. Disability-related accommodations are available on request for candidates taking part in all aspects of the selection process.
---
Requirements
Level of education
Professional
Work experience (years)
0-2 years
Written languages
Fr : Intermediate
Spoken languages
Fr : Intermediate
Other Moules et Matrices Industriels inc.'s offers that may interest you