---

This recruiter is online.
This is your chance to shine!
Apply Now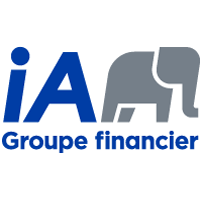 Benefits
Company discounts
Dental insurance
Life insurance
Medical and paramedical expenses coverage
On-going training
Le développement des connaissances et des habiletés est essentiel à l'évolution de la carrière de chaque individu. Pour cette raison, nous avons mis sur pied un programme de formation continue qui permet à nos employés de suivre des cours de formation ou de perfectionnement. Le programme comprend, entre autres, des cours de base en assurance de personnes et des cours de perfectionnement liés aux différents domaines d'activité : actuariat, informatique, placements, comptabilité, etc. Comme le Groupe Industrielle Alliance bénéficie d'une présence pancanadienne, le bilinguisme est également privilégié et fortement encouragé dans la compagnie.
Pension plan
---
---
Requirements
Level of education
undetermined
Work experience (years)
3-5 years
Written languages
undetermined
Spoken languages
undetermined
Other Industrielle Alliance - Pointe-aux-Trembles's offers that may interest you
---